Funeral planned for Daunte Wright in Minneapolis not even a year after George Floyd's killing
The funeral is planned for Thursday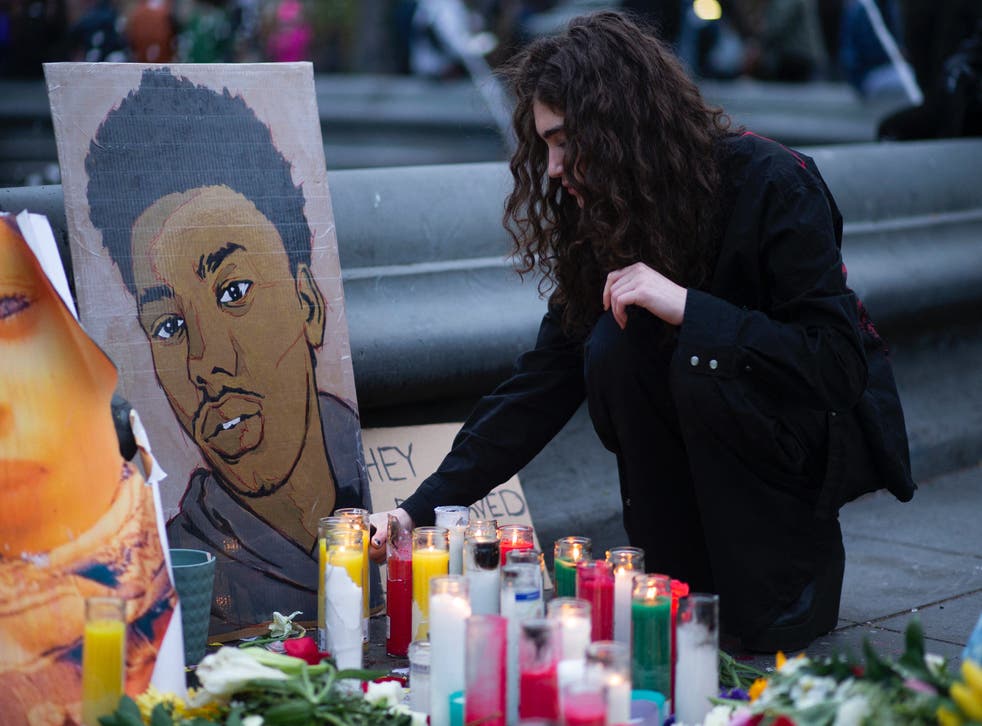 Last June, civil rights leader Rev Al Sharpton delivered a eulogy for George Floyd before a packed university auditorium in Minneapolis, describing the connection between one Black man's death in police custody that May and the long struggle for equality.
Now, not even a year later, Mr Sharpton will be eulogizing another unarmed Black man killed by police in the Minneapolis area: 20-year-old Daunte Wright, who now-former officer Kimberly Potter shot during a traffic stop on 11 April in the suburb of Brooklyn Centre.
The funeral will take place on Thursday at Shiloh Temple in north Minneapolis. It's unclear whether the ceremony will be open to the public.
Members of the Wright family have called for Ms Potter, who resigned and was charged with manslaughter, to face murder charges as well, and described the depths of their grief in an interview with local CBS affiliate KSTP last week.
"You can't even put into words how we're doing," Katie Wright, Daunte's mother, said. "One day we're sad, one day we're angry, one day we're mad. I'm hoping it's going to get better, but I don't think it's going to. I'm never going to be able to see my son again."
She also thanked the demonstrators who have called for justice in the case each night since the shooting.
"I want to say thank you to everyone who's out there, saying my son's name, hanging up air fresheners," she said. "And we appreciate that, and we want that to continue because I don't want my son's name swept under the rug like so many have."
Mr Sharpton's organisation, the National Action Network, said it will be paying for the costs of the service. A GoFundMe for the Wright family has raised nearly a million dollars so far.
"This country must come to terms with those that feel that blue uniforms makes them above the law and blue jeans makes them subject to the law," Mr Sharpton said at a press conference on Monday in Minneapolis.
Mr Wright's death came during the final stages of the trial of Derek Chauvin, the former Minneapolis police officer charged with murdering Mr Floyd when he knelt on his neck for more than nine minutes during an arrest last year, setting off a global movement demanding racial justice.
Register for free to continue reading
Registration is a free and easy way to support our truly independent journalism
By registering, you will also enjoy limited access to Premium articles, exclusive newsletters, commenting, and virtual events with our leading journalists
Already have an account? sign in
Register for free to continue reading
Registration is a free and easy way to support our truly independent journalism
By registering, you will also enjoy limited access to Premium articles, exclusive newsletters, commenting, and virtual events with our leading journalists
Already have an account? sign in
Join our new commenting forum
Join thought-provoking conversations, follow other Independent readers and see their replies