Foundation charges $7 a head for 'conversation' with David Cameron year after he resigned as Prime Minister
It is not known how much he will be paid for delivering keynote speech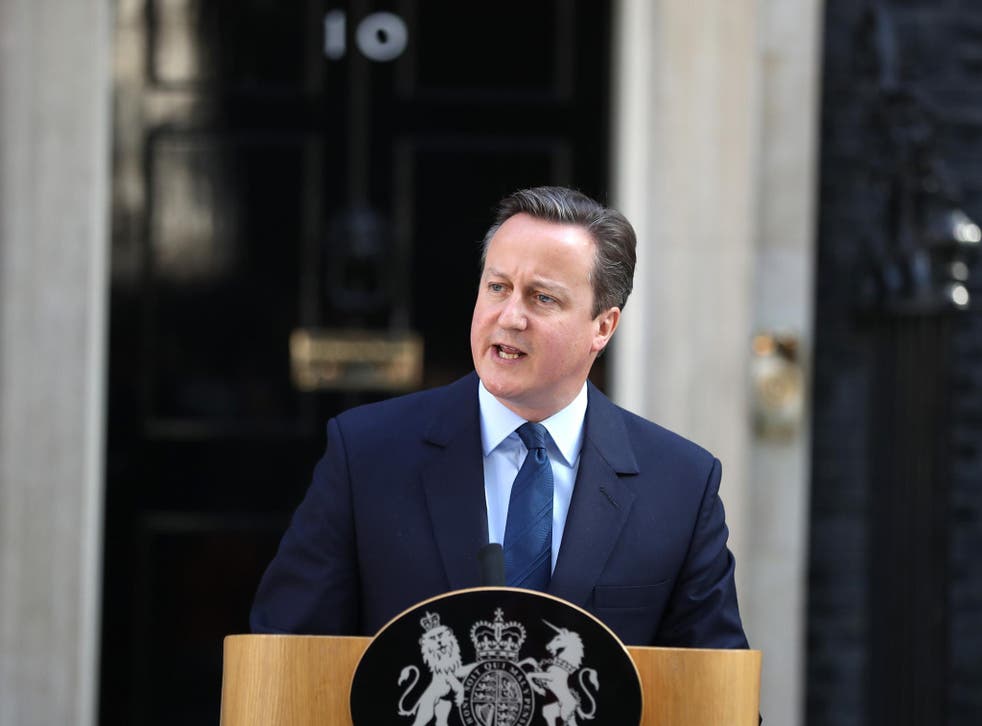 David Cameron is to deliver a talk near Mount Rushmore for just $7 (£5) a ticket.
The former Prime Minister, who resigned following the Brexit vote in 2016, will take part in "A Conversation with David Cameron" at the Rushmore Plaza Civic Center in Rapid City, South Dakota.
The sell-out event will take place on 9 October as part of a speaker series by the John T Vucurevich Foundation, set up by the late banker and charity fundraiser.
Tickets for the event are even cheaper for students, at just $3 a head.
In a press release, event coordinator Carmen Hansen said the session will follow a moderated conversation format, with questions chosen ahead of the event.
Hansen said she expects Brexit and the economy to be address, but added the event will cover "a wide variety of topics".
The John T Vucurevich Foundation awards grants supporting arts, education and science within South Dakota.
Mr Cameron's fee for the event is not known. The foundation's website states: "Ticket sales cover only a small proportion of the cost of these events.
UK news in pictures

Show all 50
"The balance is paid for by the John T Vucurevich Foundation and is a gift to the people of this community."
After stepping down as Prime Minister following the result of the EU referendum, Cameron signed an autobiography deal with publisher William Collins - an imprint of Harper Collins - which he said will deliver a "frank" insight into his time at 10 Downing Street.
Cameron has also reportedly been earning up to £120,000 per hour delivering keynotes about Brexit. He also became president of Alzheimer's Research UK.
Register for free to continue reading
Registration is a free and easy way to support our truly independent journalism
By registering, you will also enjoy limited access to Premium articles, exclusive newsletters, commenting, and virtual events with our leading journalists
Already have an account? sign in
Register for free to continue reading
Registration is a free and easy way to support our truly independent journalism
By registering, you will also enjoy limited access to Premium articles, exclusive newsletters, commenting, and virtual events with our leading journalists
Already have an account? sign in
Join our new commenting forum
Join thought-provoking conversations, follow other Independent readers and see their replies