David Duke: Republican chairman Reince Priebus condemns former KKK leader's Senate campaign
'Hateful bigotry' has 'no place' in Republican politics, Riebus said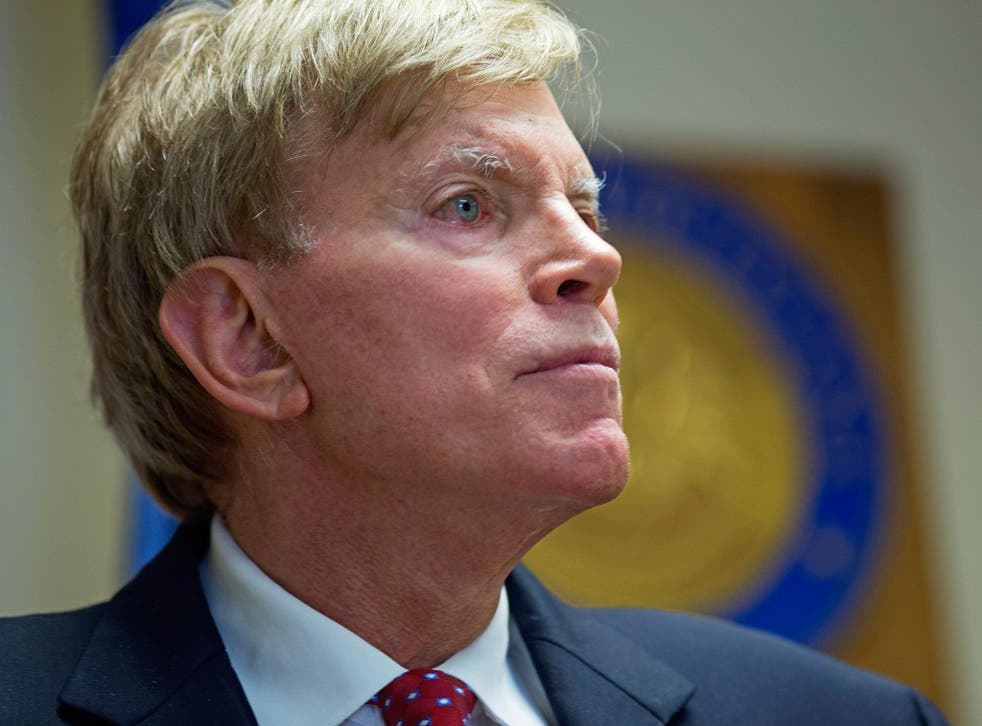 The chair of the Republican National Committee has spoken out against the Senate candidacy of David Duke, the former Ku Klux Klan leader from Louisiana.
"David Duke and his hateful bigotry have no place in the Republican party and the RNC will never support his candidacy under any circumstance," Reince Priebus said in a tweet on Saturday afternoon.
Duke, who previously ran unsuccessful campaigns for Senate and governor of Louisiana, announced that he is running to take the place of outgoing Republican senator David Vitter. He took the opportunity to tout the issues brought up by the Republican presidential nominee, Donald Trump.
"I'm overjoyed to see Donald Trump and most Americans embrace most of the issues I championed for years," he said in a video.
Duke, who founded a chapter of the KKK in the 1970s, explained in the video that he believed in equal rights for all Americans. "However, what makes me different is I also demand respect for the rights and heritage of European Americans."
Mr Trump's campaign has attracted support from known white supremacist groups since he launched his platform against Mexican and Muslim immigration to the US.
When asked by CNN's Jake Tapper whether or not he rejected the support of Duke during a June interview, Mr Trump declined to condemn the former KKK Grand Wizard.
"I don't even know David Duke. I don't know what you're talking about with 'white supremacy' or 'white supremacists'," Mr Trump said. "I don't know, I don't know – did he endorse me? What's going on?"
"Even if you don't know about these groups or their endorsements," Tapper responded, "can't you just say, unequivocally, that you condemn them and don't want their support?"
"I'd have to look at the group," said Mr Trump. "I don't know what group you're talking about. You wouldn't want me to condemn a group I know nothing about!"