Daylight saving time: Why moving the clock forward increases risk of heart attacks
Effects of daylight saving time on health and four other facts about changing the clocks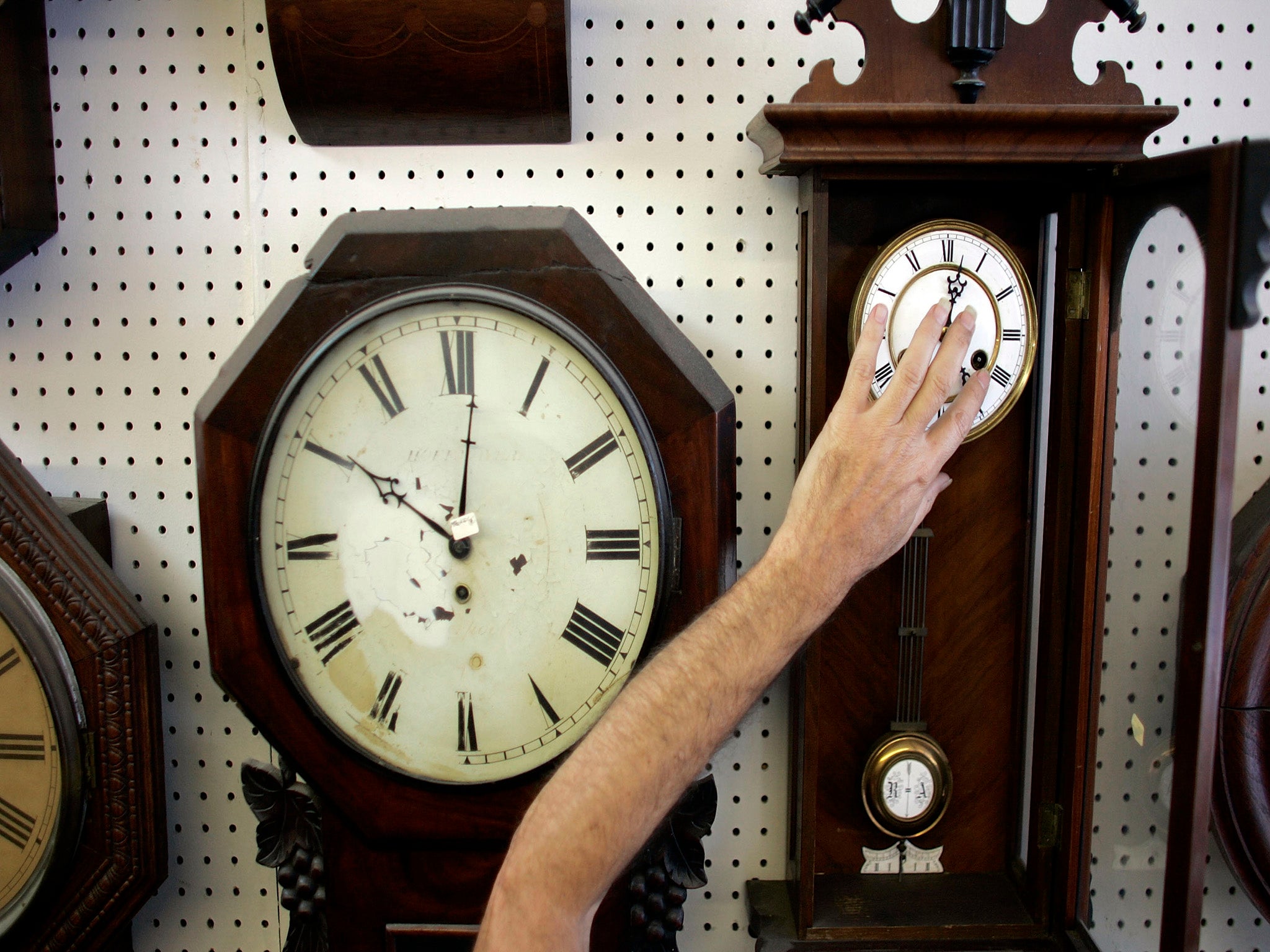 Early Sunday morning, people in the US will spring forward, that is they will set their clocks forward one hour for the twice-annual rite of daylight saving time.
The days will be later as springtime approaches, but there is more to daylight saving time than just more time spent outdoors. Here are five things to know about daylight saving time, including increased health risks the day after the clocks go forward.
When should I set my clock forward?
Daylight saving time officially begins at 2 am on Sunday, 8 March and lasts until 2 am on 1 November. If you are early to bed, just pop that clock forward one hour before you go to sleep and you will on the right time when you wake up.
Why do we observe daylight saving time?
All US states, minus Arizona and Hawaii, observe daylight saving time, which was instituted as a way to save energy by moving an additional hour of daylight from the morning to the evening. Numerous studies have shown that moving clocks forward actually does save energy.
Aside from getting one less hour of sleep on Sunday and getting more light in the evening, daylight saving time doesn't affect me, does it?
Actually, it may have a more averse effect than it seems. A study done by Dr Amneet Sandhu, a cardiology fellow at the University of Colorado Anschutz Medical Campus, shows that on the Monday immediately after daylight saving time heart attacks increase by 25 per cent, Reuters reported.
On the Monday after daylight saving time ends, heart attacks fall by 21 per cent. Dr Sandhu said the loss of sleep is the likely culprit of the increase of heart attacks seen after the clocks move forward, so make sure you get plenty of sleep on Sunday.
Who conceived the idea of daylight saving time?
This is up for debate, but the origin of daylight saving time is commonly attributed to Benjamin Franklin, who wrote an essay in 1784 about how changing time could save energy, according to CNN.
When did daylight saving time become popular?
Germany and its allies in World War I were the first countries to adopt daylight saving time as a way to conserve energy for the war effort. Britain, other countries in Europe, Canada and the US followed suit.
Follow @PaytonGuion on Twitter.
Join our commenting forum
Join thought-provoking conversations, follow other Independent readers and see their replies