Black Friday 'death counter' reveals number of people killed or injured on annual day of discounts
According to the counter, seven people have died and 98 have been injured on Black Friday since 2006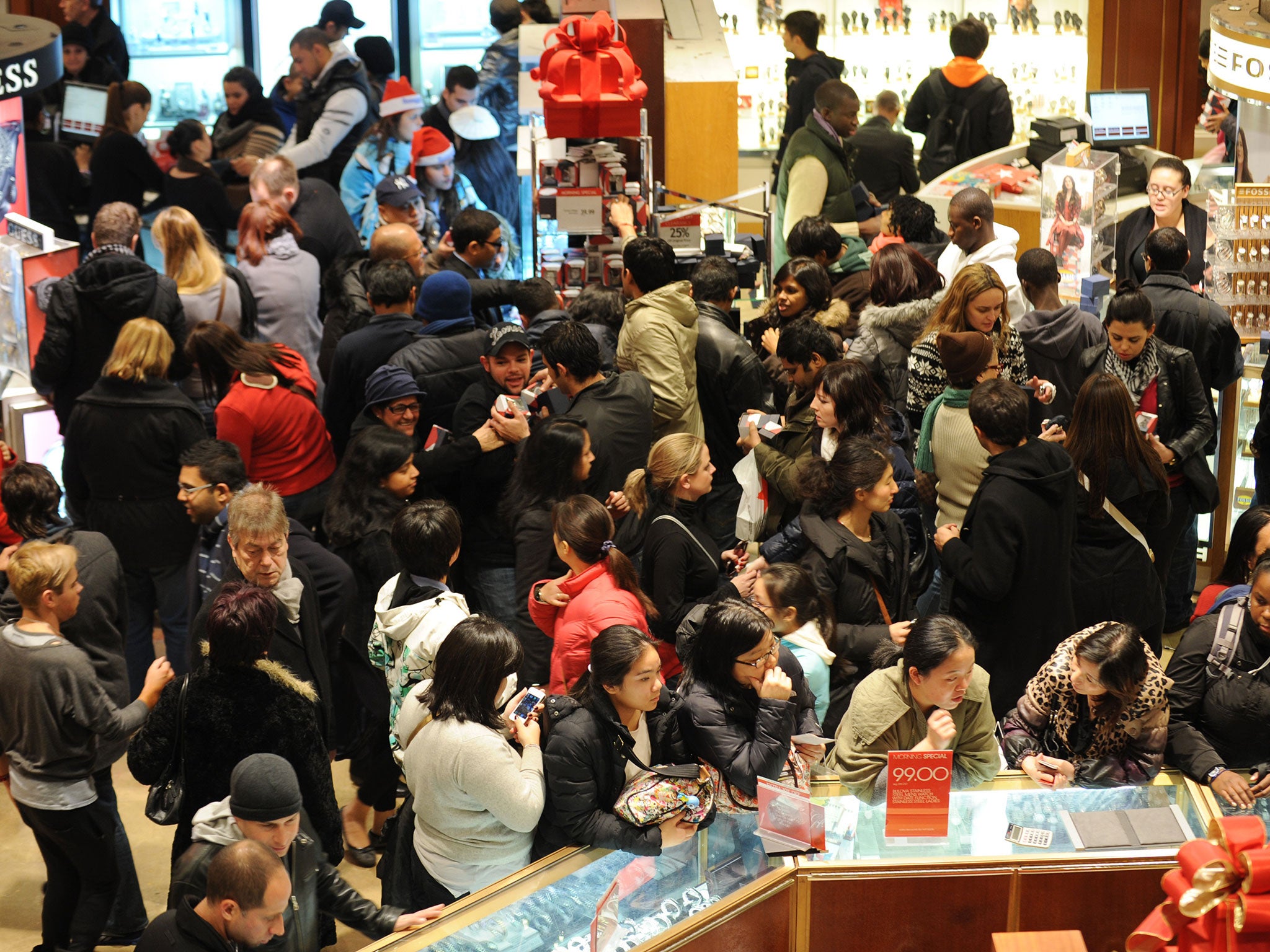 A 'death counter' is recording the number of shoppers killed or injured on Black Friday as the annual day of big discounts approaches.
American website blackfridaydeathcount.com has kept the morbid tally since 2006, with seven people reportedly dying on the bargain shopping day over the nine-year period.
According to the counter, the last death occurred in 2007, when a teenager returning home from a day of Black Friday shopping fell asleep at the wheel.
Black Friday falls on November 27 in the US this year, the day after Thanksgiving.
It is a public holiday in some states, while many people take the day off to hunt for special offers and lower prices.
In pictures: Black Friday shopping madness kicks off early
Show all 10
Although a recently new phenomenon in the UK, sales on Black Friday now surpass those in the traditional Boxing Day sales.
In the last five years, retailers including Amazon, Marks and Spencer, Argos and John Lewis have all participated.
But Asda, which took part last year, announced this week it would not be doing so this time around – as it wants to spread its £26million worth of Christmas savings across the holiday season.
Andy Clarke, CEO of Asda, said: "This year customers have told us loud and clear that they don't want to be held hostage to a day or two of sales."
The company suffered a social media backlash last year when photos emerged of customers brawling in the aisles to grab bargains.
Join our commenting forum
Join thought-provoking conversations, follow other Independent readers and see their replies