Dee Barnes assault conveniently cut from 'Straight Outta Compton' script
'You can make five different NWA movies. We made the one we wanted to make.'
Justin Carissimo
Friday 21 August 2015 05:12 Comments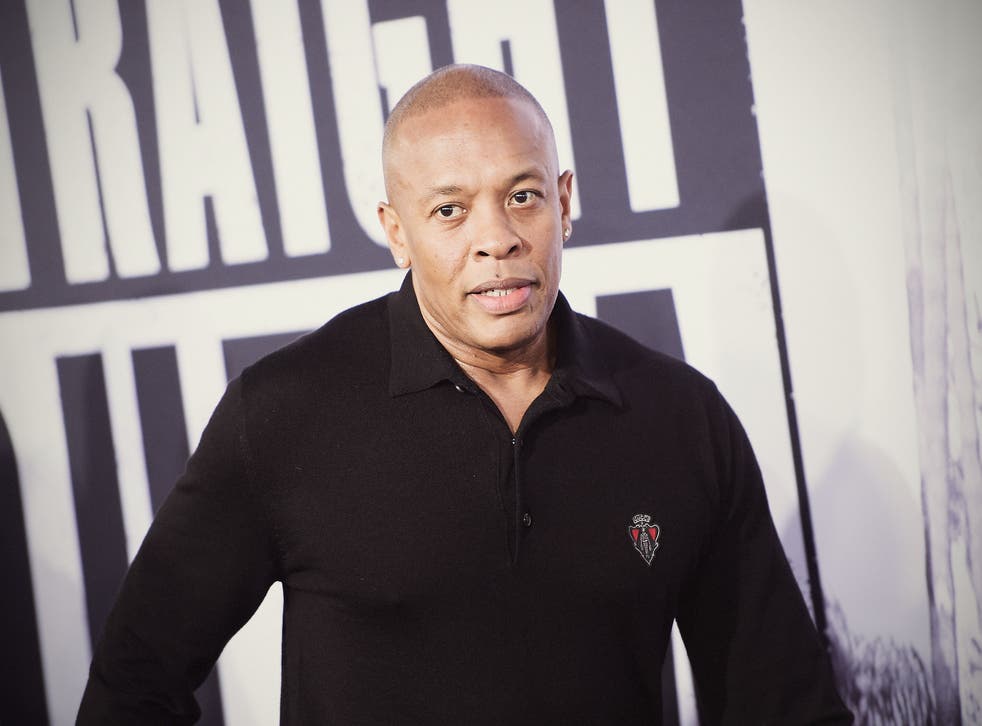 An early draft of the new NWA biopic Straight Outta Compton featured a depiction of Dr Dre's violent attack on Denise "Dee" Barnes.
The Los Angeles Times leaked an early version of the script featuring a reenactment of the horrific scene, however, the account never made it to the big screen.
In a recently published Gawker essay, Barnes slammed the film for its revisionist history, conveniently erasing the group's violent misogyny to portray the protagonists as heroes.
When director F Gary Gray was confronted during a pre-release screening, he was asked why he omit the scene. He simply claimed that it was to focus more tightly on the group.
"There are so many things that you can add or subtract. Cube always said, 'You can make five different NWA movies.' We made the one we wanted to make."
In a politically charged film with strong commentary on racist police violence, street violence, a criminal justice system tailored to protect white cops, censorship, government intimidation and executives taking advantage of young talent — one would think that the director could find at least one intelligent way to address violence against women, an enormous problem which runs rampant in black culture today — instead of fueling it by omission.
Meanwhile, Dre recently spoke to Rolling Stone, addressing the assault against Barnes as well as recent charges of abuse by his former girlfriend Michel'le.
"I was young, f**king stupid. I would say all the allegations aren't true — some of them are. Those are some of the things that I would like to take back. It was really fucked up. But I paid for those mistakes, and there's no way in hell that I will ever make another mistake like that again."
In 1991, Dre plead no contest to misdemeanor battery charges for beating the former Fox TV host of the Pump It Up rap show. Barnes filed a civil lawsuit against Dre for $22.7 million, in which they settled out of court. Barnes claims she received less than $1 million.
Read Barnes' entire Gawker essay: Here's What's Missing From Straight Outta Compton: Me and the Other Women Dr. Dre Beat Up
Register for free to continue reading
Registration is a free and easy way to support our truly independent journalism
By registering, you will also enjoy limited access to Premium articles, exclusive newsletters, commenting, and virtual events with our leading journalists
Already have an account? sign in
Join our new commenting forum
Join thought-provoking conversations, follow other Independent readers and see their replies