US radio host Delilah reveals son died from suicide
'My heart is broken beyond repair and I can not fathom how to go on'
Susan Hogan
Tuesday 10 October 2017 08:09 Comments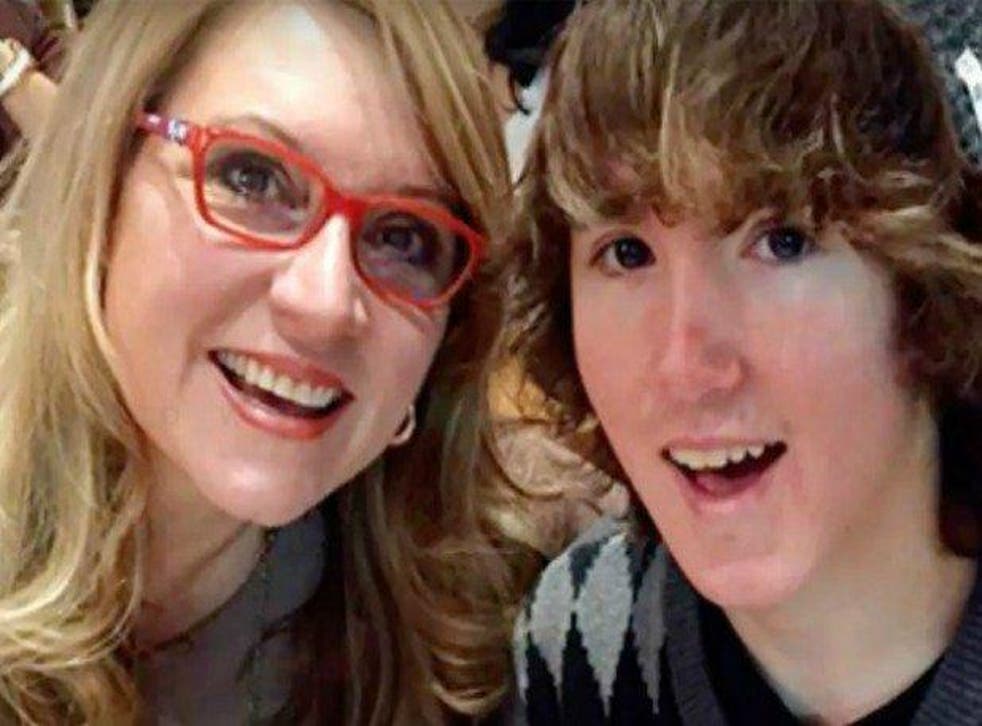 Her Twitter bio states her mission: "I'm Delilah, the one on the radio. Here to connect with you, share with your life and love, heart ache and triumphs."
Hour after hour, radio listeners call into her show, pour out stories of broken hearts, lost jobs and horrible family situations. The 57-year-old radio host tries to instill optimism with a few words and a soft rock song meant to encourage.
Sometimes women want Delilah Rene - known simply as "Delilah" - to pick out a song that tells their sweetie how much they're appreciated. Sometimes men want a song that tells those they love to keep hanging on when things get tough.
Delilah says she knows just the song that will soothe the ache in her caller's heart. Usually, it's soft pop or the adult contemporary genre.
But now it's her heart that is broken. Over the weekend she revealed that one of her 13 children had died by suicide.
"He was being treated, counseled, and embraced fiercely by family and friends while battling depression for some time now," she said in a Twitter message posted Saturday.
"My heart is broken beyond repair and I can not fathom how to go on," she said, "but I have to believe he is at peace with the Lord and that God will get us through."
Delilah, who was born in Oregon and is based in the Pacific Northwest, adopted 10 of her 13 children. Another son died in 2012 of complications of sickle-cell anemia.
Her show primarily airs on stations owned by iHeartMedia. She calls herself "the queen of sappy love songs."
"For her predominantly female audience, Delilah Rene's show is the comforting auditory equivalent of chicken pot pie," The Washington Post's Ellen McCarthy wrote in 2010.
Delilah was inducted into the Radio Hall of Fame in 2016.
In announcing her son's suicide, Delilah said she was taking an indefinite break from radio.
"I will be absent from the radio and on social media for a time as I grieve and process this loss with my family," she wrote.
The Samaritans lend a confidential ear to those who need it. They can be contacted free on 116 123 or through their website.
Register for free to continue reading
Registration is a free and easy way to support our truly independent journalism
By registering, you will also enjoy limited access to Premium articles, exclusive newsletters, commenting, and virtual events with our leading journalists
Already have an account? sign in
Join our new commenting forum
Join thought-provoking conversations, follow other Independent readers and see their replies