Black woman accuses Delta Airlines of moving her to back of plane to make room for two white passengers
'I need you to be better than this'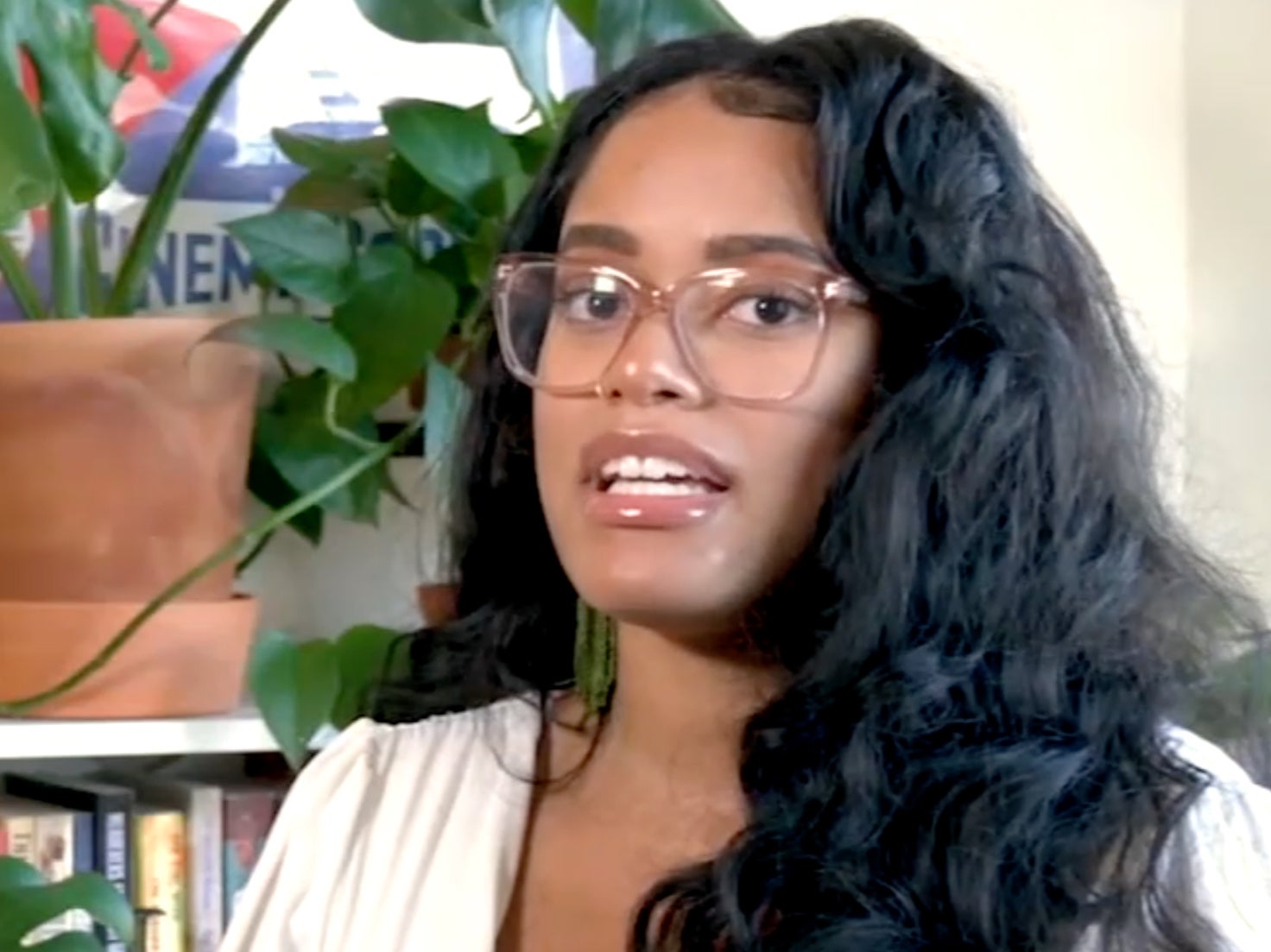 Leer en Español
A Black woman has claimed she was "humiliated" after Delta Airlines asked her to move to the back of the plane on a recent flight to make room for two white women.
Camille Henderson was travelling from Atlanta to San Francisco on 3 February when she alleges a flight attendant told her to move from her assigned seat.
"I don't want to make it a race thing, but instead of asking the two white women that were seated next to me [to move], in an attempt to accommodate them, they basically made me have to move," she told ABC 7.
"I just don't know why I had to move because that was the seat that I paid for, that was my assigned seat," she added.
"As I'm walking back there it's just humiliating. It's like having the entire flight look at you and asking what's going on."
Ms Henderson was sitting in the window seat on row 15 and says the two women occupied the middle and aisle seats of the same row.
She claims the women were complaining that they were meant to be sitting in first class but could not provide tickets for this. According to crew, all the first-class seats were occupied.
The women complained for over an hour, Ms Henderson alleges, at which point a crew member asked if she was travelling alone.
When she affirmed that she was, Ms Henderson claims she was asked to move back to an aisle seat further back in row 34 to give the white women more room.
Ms Henderson complained to a Delta customer service representative after the flight, only to be told over the phone that there was nothing they could do, she says.
"No, not under these circumstances that I'm showing, ma'am," the employee can be heard saying in a recording Ms Henderson made of the call.
The employee also appeared to brush off the basis of her complaint, saying: "How were you humiliated for them to ask you to go to another seat?"
Ms Henderson said the incident would make her think twice about flying with Delta in future.
"Me, as a Black woman, I was displaced to make two white women comfortable. That doesn't make any sense to me," she said.
A Delta spokesperson told The Independent: "Delta does not tolerate discrimination in any form, and these allegations run counter to our deeply-held values of respecting and honouring the diversity of our customers.
"While the intention of our flight crew was to provide a comfortable experience for all, we understand the sensitivities at play and sincerely apologise for this customer's experience.
"As always, we appreciate such feedback so that we may continue to learn and improve."
Reports of Ms Henderson's experience were condemned on Twitter, with Atlanta-based author and writer Goldie Taylor writing: "Hello, Delta, Loyal customer here. I need you to be better than this."
Federal Aviation Administration's (FAA) guidelines say "a zero-tolerance policy toward passengers who cause disturbances on flights or fail to obey flight crew instructions" is enforced.
Join our commenting forum
Join thought-provoking conversations, follow other Independent readers and see their replies