Democrats post pictures of ethnically diverse interns after Republicans' 'so white' scandal
Paul Ryan's photo of mostly white men and women interns raised questions about ethnic diversity within the party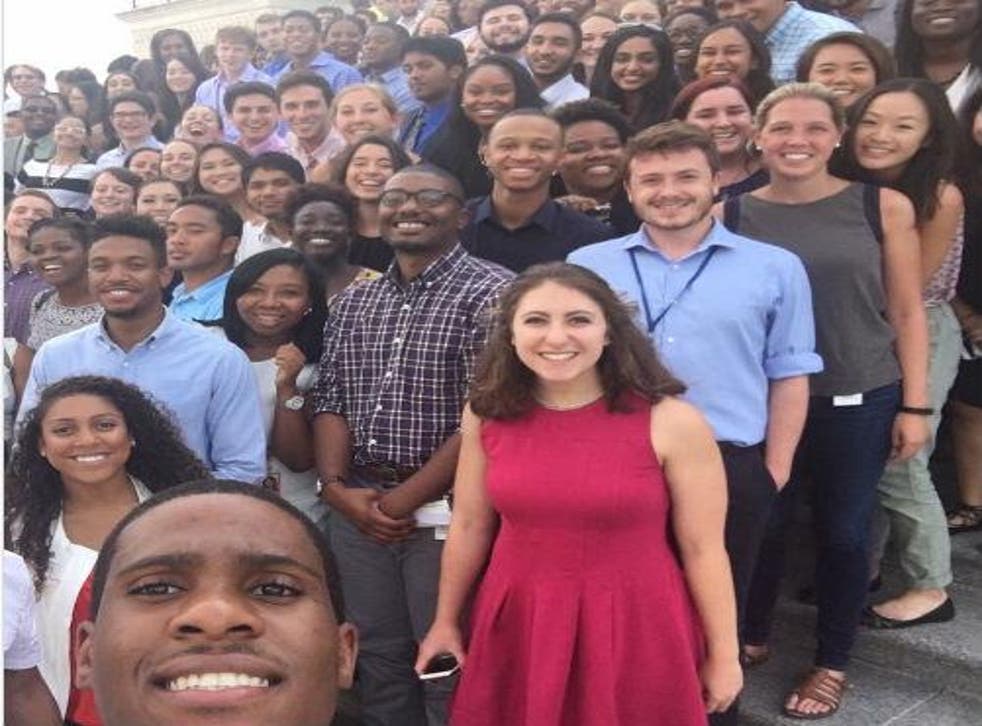 The House Democrats have posted pictures of their Capitol Hill interns, showcasing the ethnic diversity amongst the group compared to similar pictures from the Republicans.
House speaker Paul Ryan was heavily critcised for posting a picture on Instagram with a group of mostly white young men and women who were doing internships in Washington DC.
"I think this sets a record for the most number of #CapitolHill interns in a single selfie," Mr Ryan wrote.
The photo raised questions about the procurement of interns and the ethnic diversity within the Republican Party.
Conversely, pictures of democratic interns at Capitol Hill showed many faces of colour.
House Democrats chairman Xavier Becerra posted one of the pictures, adding: "Thank you to all my hardworking #CapitolHill interns! We had a great group this summer."
Interns also uploaded their own pictures, with one comment reading: "What diversity on the Hill should look like."
Democratic Alabama congresswoman Terri Sewell quoted writer and civil rights activist Maya Angelou: "In diversity, there is beauty and there is strength."
The pictures come as the Republican convention is underway and where Donald Trump has been formally announced as the party's nominee.
Earlier in the 2016 presidential campaign it was discovered that Bernie Sanders, the Vermont senator, was the only candidate to pay his interns.
Why you should care about #BlackLivesMatter
Join our new commenting forum
Join thought-provoking conversations, follow other Independent readers and see their replies