Don't play dead too soon, warns national park after bear attack
A bear at Denali Park in Alaska will be hunted down and killed after several attacks in recent weeks
Rachael Revesz
New York
Monday 04 July 2016 13:42 Comments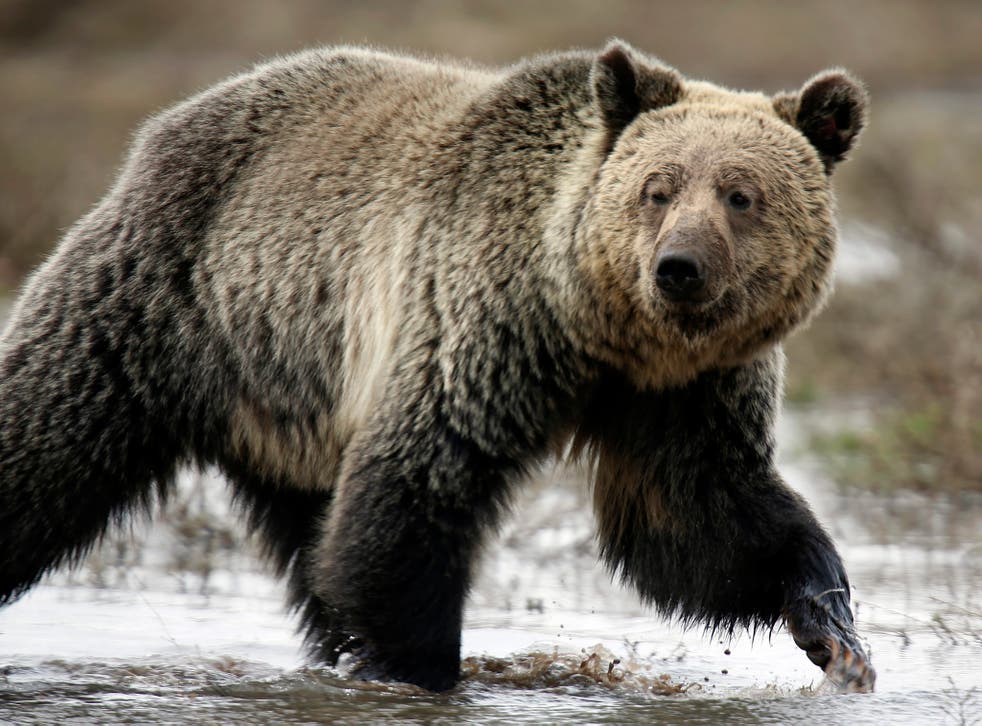 National park staff have warned hikers and tourists not to "play dead prematurely" when sighting a grizzly bear after a woman was bitten and scratched by an animal.
The bear in Denali Park, Alaska, will be located and killed after it carried out several attacks on groups of visitors over the past few weeks, including biting and scratching 28-year-old Fangyuan Zhou when she was hiking with friends.
The group was approached by the small bear several times along a popular four-mile hiking trail. The group played dead when it charged. The bear attacked Ms Zhou before walking away. When it came back a few minutes later, the group threw rocks at it to scare the bear off.
"While playing dead is an appropriate response when physical contact with a bear occurs or is imminent, playing dead prematurely can invoke a curiosity response from a bear. Park guidelines do not recommend playing dead prior to contact," a statement from the park read.
Ms Zhou was treated for her wounds at the park and then decided to drive herself to Anchorage hospital to be treated.
Another larger group of visitors that encountered the bear on the same day stood close together, shouting and waving their arms to frighten it, which park staff said was the most appropriate aversion technique.
The most controversial animal killings

Show all 6
It ran towards another group of tourists in June. No one was hurt, but it did steal food from one member's backpack.
The bear will be killed due to its "erratic behaviour" and its "general interest in people", said the statement.
Staff have already tried different methods to teach the bear to leave visitors alone, including throwing beanbags at it.
The four-mile Savage Alpine Trail has been closed temporarily.
Register for free to continue reading
Registration is a free and easy way to support our truly independent journalism
By registering, you will also enjoy limited access to Premium articles, exclusive newsletters, commenting, and virtual events with our leading journalists
Already have an account? sign in
Join our new commenting forum
Join thought-provoking conversations, follow other Independent readers and see their replies