Des Moines police shooting suspect, Scott Michael Greene, captured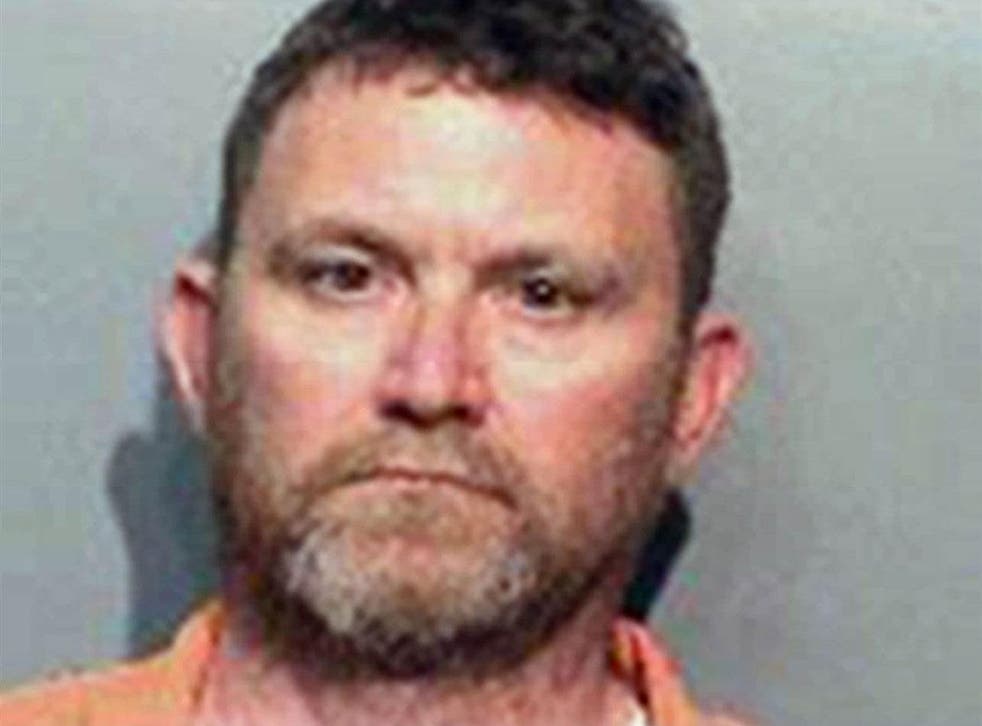 Police have apprehended a suspect in the shooting deaths of two Iowa police officers in "ambush-style attacks".
Scott Michael Greene, 46, was captured in Dallas County just west of Des Moines after police initiated a manhunt Wednesday morning.
The two officers were killed in separate locations three miles from each other, about 2o minutes apart. One officer was from the Des Moines Police Department, the other was was the Urbandale Police Department.
In a press conference Wednesday morning, Des Moines police chief Dana Wingert said officers were not yet safe, as they believed Greene was armed and dangerous. "There is a clear and present danger to police officers right now," he said. "There is definitely danger out there right now."
Greene could be heard in a 14 October video arguing with police officers who asked him to leave a high school sporting event, as they said he was causing a disturbance.
In an accompanying video posted to Greene's Youtube, he appears to be holding a Confederate flag – a symbol for the US South popular with white supremacists – in front of a group of black people.
Register for free to continue reading
Registration is a free and easy way to support our truly independent journalism
By registering, you will also enjoy limited access to Premium articles, exclusive newsletters, commenting, and virtual events with our leading journalists
Already have an account? sign in
Register for free to continue reading
Registration is a free and easy way to support our truly independent journalism
By registering, you will also enjoy limited access to Premium articles, exclusive newsletters, commenting, and virtual events with our leading journalists
Already have an account? sign in