Devastating pictures show São Paulo's worst drought in 80 years
The state of São Paulo has experienced drastically low rainfall for the last nine months, with one official stating if it doesn't rain soon the city will "collapse like we've never seen before"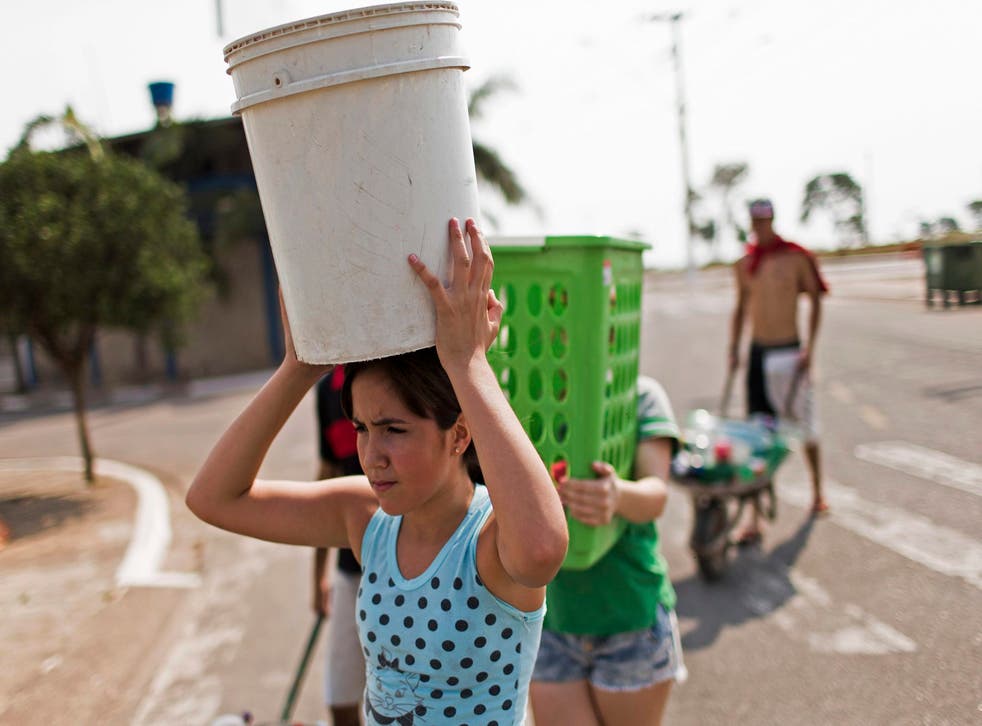 Twenty million residents in São Paulo state, Brazil, are experiencing the worst drought in living memory.
For the last nine months or so, São Paulo has been drained of its water reserves with rainfall at 12 to 16 inches below normal. It is the region's worst drought in more than 80 years.
The unusually dry spell began during the southern hemisphere's summer late last year, when São Paulo state received roughly one third to a half of the rain it normally gets. Summer is its wettest season, while winter is its driest.
In the months since, rainfall has been approximately 40 per cent of its normal levels and has caused mayhem among its agricultural production.
Parts of the Cantareira System – home to five reservoirs supplying water to about half of São Paulo's residents – have been reduced to between three and five per cent of storage capacity, Nasa says.
In pictures: São Paulo ravaged by worst drought in 80 years

Show all 16
As reservoirs run dry, tensions have been running high: Citizens have taken to burning buses in protest and hijacking water tankers in the nearby city of Itu, The Weather Network reports.
One resident in Itu, which has been subjected to conservation measures unlike nearby São Paulo city, said on one day they had just three hours to wash their clothes and dishes before the taps were turned off again.
Reuters says the city may run completely dry by mid-November if it doesn't rain, and says the blame could partly be placed on the deforestation of the Amazon.
"Humidity that comes from the Amazon in the form of vapor clouds - what we call 'flying rivers' - has dropped dramatically, contributing to this devastating situation we are living today," Antonio Nobre, a Climate Scientist at INPE, Brazil's National Space Research Institute, said.
If the drought continues, Paulistanos and Paulistas will experience a "collapse like we've never seen before", Vicente Andreu, President of Brazil's Water Regulatory Agency, also told Reuters.
Extraordinary satellite images released by Nasa show the extent of the drought at the Jaguari Reservoir, which is one of the five at Cantareira.
In the first image was taken on 3 August 2013, while the second image was taken a year later on 16 August 2014.
Nasa said since the latest image was taken, "reservoirs continued shrinking from roughly 12 per cent capacity to 4 per cent".
Join our new commenting forum
Join thought-provoking conversations, follow other Independent readers and see their replies