Overpolice, doomscroll, and labradoodle: Dictionary.com announces new words reflecting wild 2020
The revisions, like everything else, have also been touched by Covid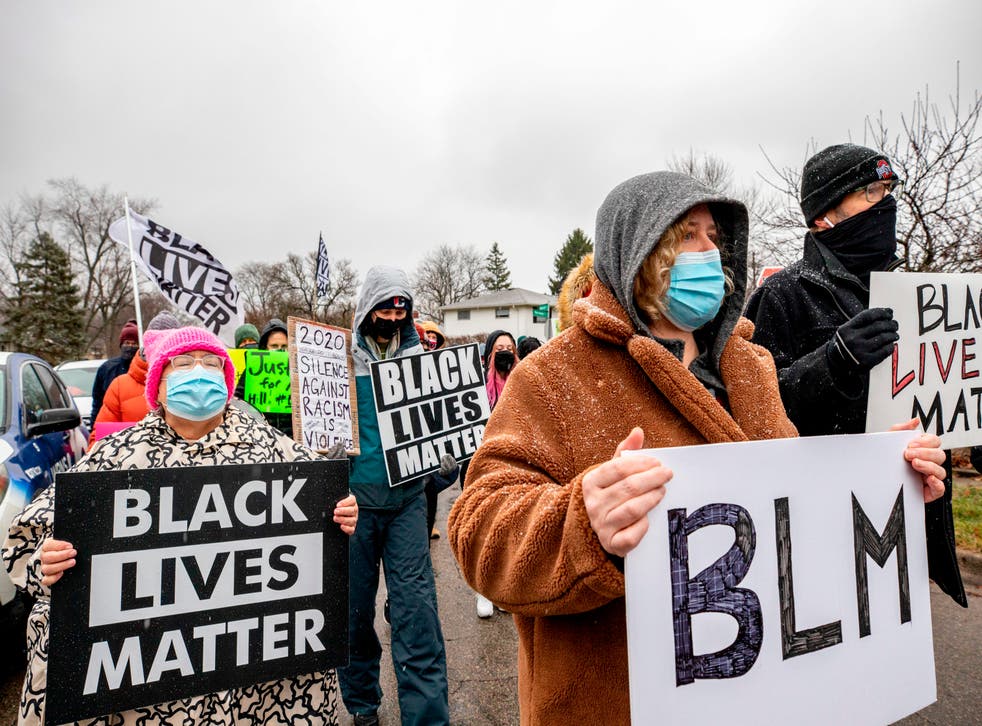 Dictionary.com announced a number of new words and definitions on Thursday, reflecting a year marked by a pandemic and a society-wide reckoning with systemic racism.
"We have added such terms as BIPOC, Critical Race Theory, and overpolice, which have risen to the top of the national discourse on social justice," John Kelly, the site's managing editor, said in a statement. "Another significant decision was to remove the noun 'slave' when referring to people, instead using the adjective enslaved or referring to the institution of slavery. This is part of our ongoing efforts to ensure we represent people on Dictionary.com with due dignity and humanity."
All told, the site update 7600 entries and added 450 new words. The dictionary credited the Black Lives Matter movement as the inspiration for additions like adding "BIPOC," which stands for "Black, Indigenous, and people of colour," as well words like "overpolice," "racialization," "disenfranchisement," and "Critical Race Theory." It also added everyday words common in African American speech such as "finna" and "chile."
The revisions, like everything else, have also been touched by Covid, and include "blended learning," "hybrid learning," "tele-work," "doomscrolling," and lest we forget, "flatten the curve"
Others were unrelated to the pandemic and social justice movements, like adding an entry for "Second Gentleman," reflecting Doug Emhoff's official title as vice-president Kamala Harris' husband," plus definitions for high-tech terms like "deepfake," sophisticated virtually altered videos of people, and "sponcon," promotional content.
Also: dogs. "Designer dogs," "goldendoodle," and "Labradoodle" all made the cut this year.
The dictionary site is one of many institutions grappling with how to evolve alongside quickly changing news and social conversations. Last year, a number of standard-bearer news organizations like the New York Times and Associated Press announced they would start capitalizing the word Black to reflect Black people's distinct culture and history in the US.
"We believe this style best conveys elements of shared history and identity, and reflects our goal to be respectful of all the people and communities we cover," the Times said of the decision at the time. 
The conversations about words about race often forced more frankness on a subject long taboo in the US. For example, if news organizations would capitalize Black, why not white as well?
"While there is an obvious question of parallelism, there has been no comparable movement toward widespread adoption of a new style for "white," and there is less of a sense that "white" describes a shared culture and history," the Times continued. "Moreover, hate groups and white supremacists have long favored the uppercase style, which in itself is reason to avoid it."
The White House even weighed in, though it took the opposite approach, implicitly criticizing efforts to center people of colour in US history and culture. In September, the Trump administration introduced the 1776 Commission, an apparent rebuke to the New York Times 1619 Project, which crafted educational curriculum that emphasized the role slavery, Black people, and white supremacy played in shaping early US history. (Some historians have taken issue with its claims.)
Announcing the project last September, Mr Trump said it was necessary because "the left-wing rioting and mayhem are the direct result of decades of left-wing indoctrination in our schools."
The project eventually produced a report in January, without the input of any professional historians, on what "patriotic education" should include. Critics compared the project to Nazi Germany's Hitler Youth.
"This report skillfully weaves together myths, distortions, deliberate silences, and both blatant and subtle misreading of evidence to create a narrative and an argument that few respectable professional historians, even across a wide interpretive spectrum, would consider plausible, never mind convincing," James Grossman, executive director of the American Historical Association, said at the time. "They're using something they call history to stoke culture wars," he added.
Join our new commenting forum
Join thought-provoking conversations, follow other Independent readers and see their replies