'Disturbing' footage shows US officer asking to see man's driving licence and then shooting him as he tries to fetch it
Officer Sean Groubert shot at Levar Edward Jones four times in a petrol station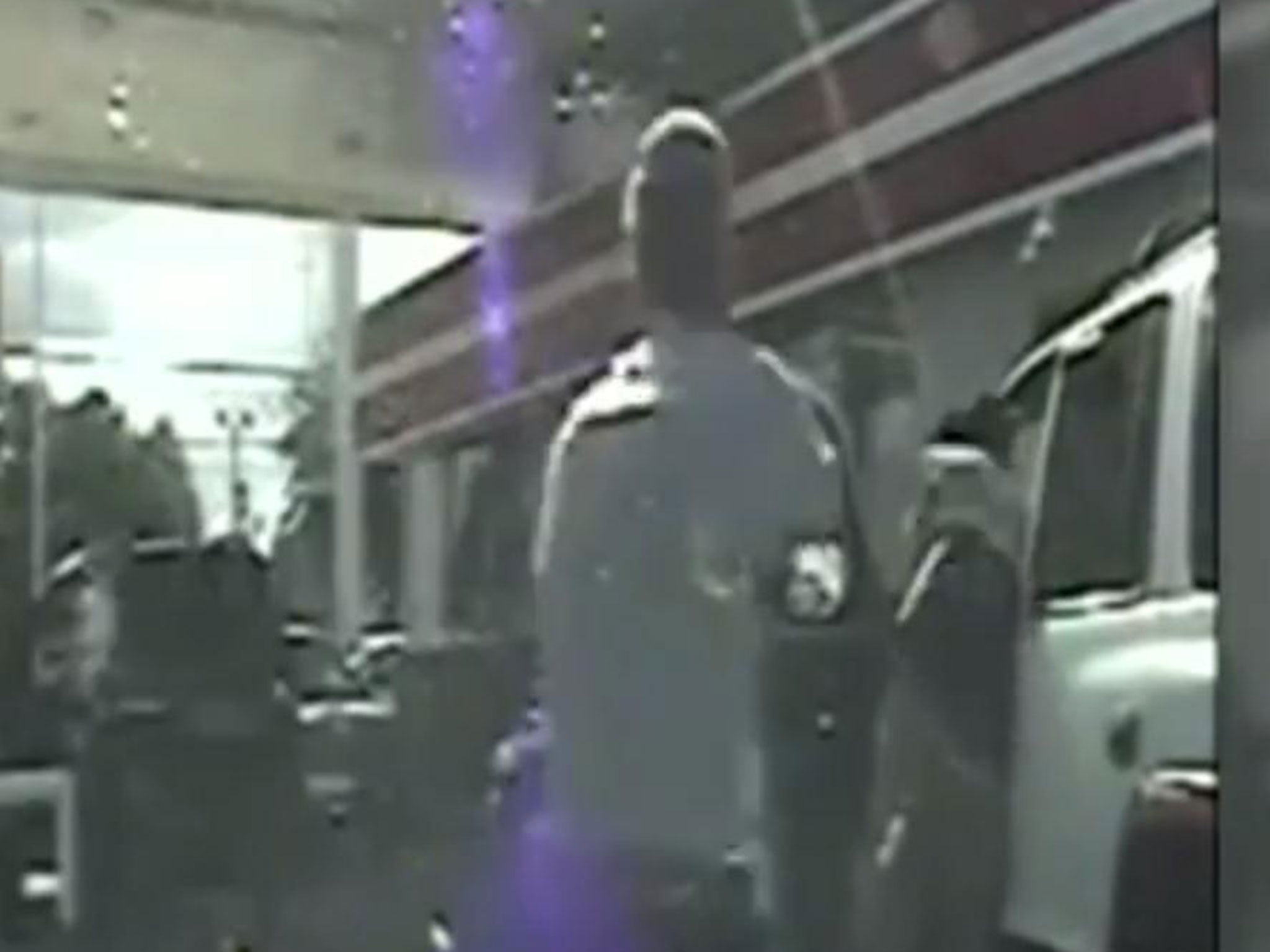 Shocking video footage has emerged of the moment a US patrol officer asked to see a man's driving licence and then shot him as he reached inside his car to get it.
In a case described as "disturbing" by South Carolina police, state trooper Sean Groubert, 31, pulled driver Levar Edward Jones over at a petrol station in Colombia for allegedly not wearing his seatbelt while driving.
Footage captured by the dashboard of a patrol vehicle shows Groubert pulling up in front of Mr Jones' car and asking to see his licence.
When the 35-year-old reaches into his car to fetch it, Groubert suddenly shouts: "Get out of the car!" and then "get on the ground!" while firing four shots at him. At least one of the bullets hit Mr Jones in the hip, leaving him requiring hospital treatment.
Mr Jones falls to the floor, telling the officer he has been hit and cannot feel his leg.
"Sir, why was I shot? All I did was reach for my licence. I'm coming from work" the bewildered man can be heard saying.
Groubert has been removed from his position and charged with assault and battery of a high and aggravated nature. He faces 20 years in prison if convicted over the 4 September incident, WISTV reports.
In a statement, South Carolina Highway Patrol Director Leroy Smith said the case was an isolated incident in which Groubert "reacted to a perceived threat where there was none".
"The department's Use of Force Policy makes clear that officers shall use 'only the level of force necessary to accomplish lawful objectives' and that 'the use of force must be discontinued when it becomes apparent to the officer that the force is no longer needed,' he said.
"That protocol was not followed in this case."
Join our commenting forum
Join thought-provoking conversations, follow other Independent readers and see their replies