DNA testing confirms man-eating African Nile crocodiles are now in Florida
'They didn't swim from Africa,' expert says as officials try to find out how the giant reptiles got to the United States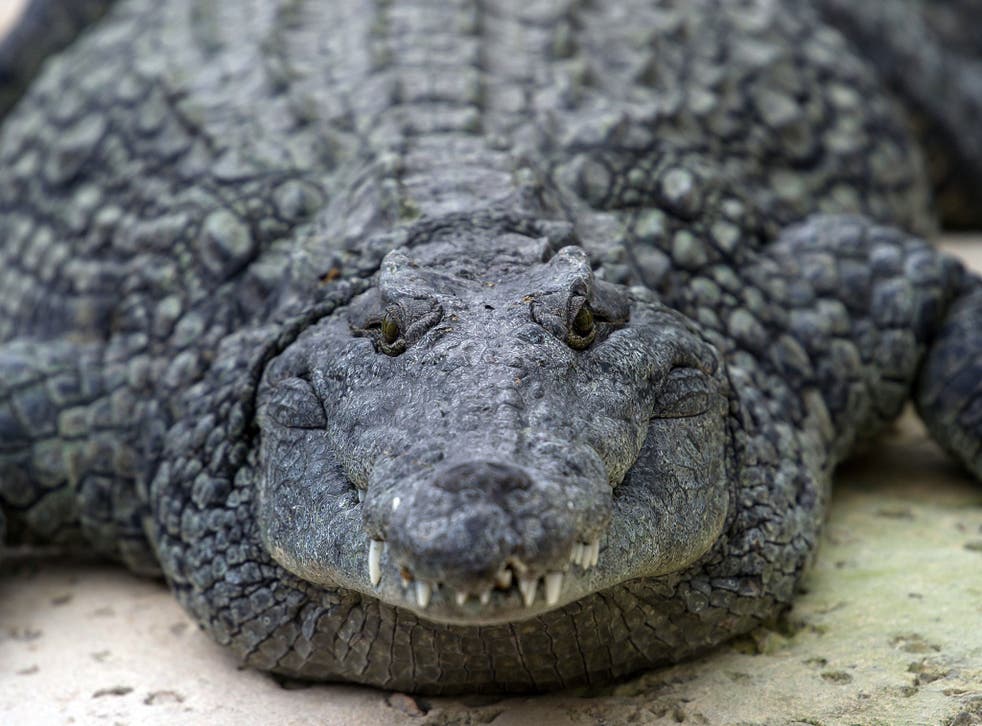 A number of man-eating crocodiles have been discovered in the swamps of Florida, with US scientists keen to establish how they got there.
The aggressive Nile crocodile can grow up to six metres (20ft) long, and around 200 people a year fall victim to the giant reptile in its native Africa.
Until recently, the crocodile, which will stalk humans in order to kill and eat them, had not been found in the US, but a hatchling was discovered in Miami in 2009 and two of the beasts have since been caught in Florida.
However, the number of Nile crocodiles – which have also been known to attack other large animals including livestock – in Florida is unknown, with experts suggesting there could be more at large.
DNA testing on the three animals, who were captured in 2009, 2011 and 2014, has only recently revealed the species as Nile crocodiles, and now scientists want to know how the animals arrived in Florida.
"They didn't swim from Africa," Florida University herpetologist Kenneth Krysko told the Associated Press, speculating the animals could had come from unlicensed collectors who shipped them in to the US illegally, then either dumped them after they became too big or accidentally let them escape.
One of the crocodiles was found in a canal, while more worryingly another was discovered on the porch of a Miami home.
It is unlikely the animals escaped from a zoo or wildlife park as none of the animal programmes in the state are believed to have the Nile species of crocodile in their enclosures.
Register for free to continue reading
Registration is a free and easy way to support our truly independent journalism
By registering, you will also enjoy limited access to Premium articles, exclusive newsletters, commenting, and virtual events with our leading journalists
Already have an account? sign in
Register for free to continue reading
Registration is a free and easy way to support our truly independent journalism
By registering, you will also enjoy limited access to Premium articles, exclusive newsletters, commenting, and virtual events with our leading journalists
Already have an account? sign in
Join our new commenting forum
Join thought-provoking conversations, follow other Independent readers and see their replies