'Do you want heroin with that?' Police find Happy Meals came with drugs in US McDonalds
I'm Fiendin' It: Customers collected at drive-thru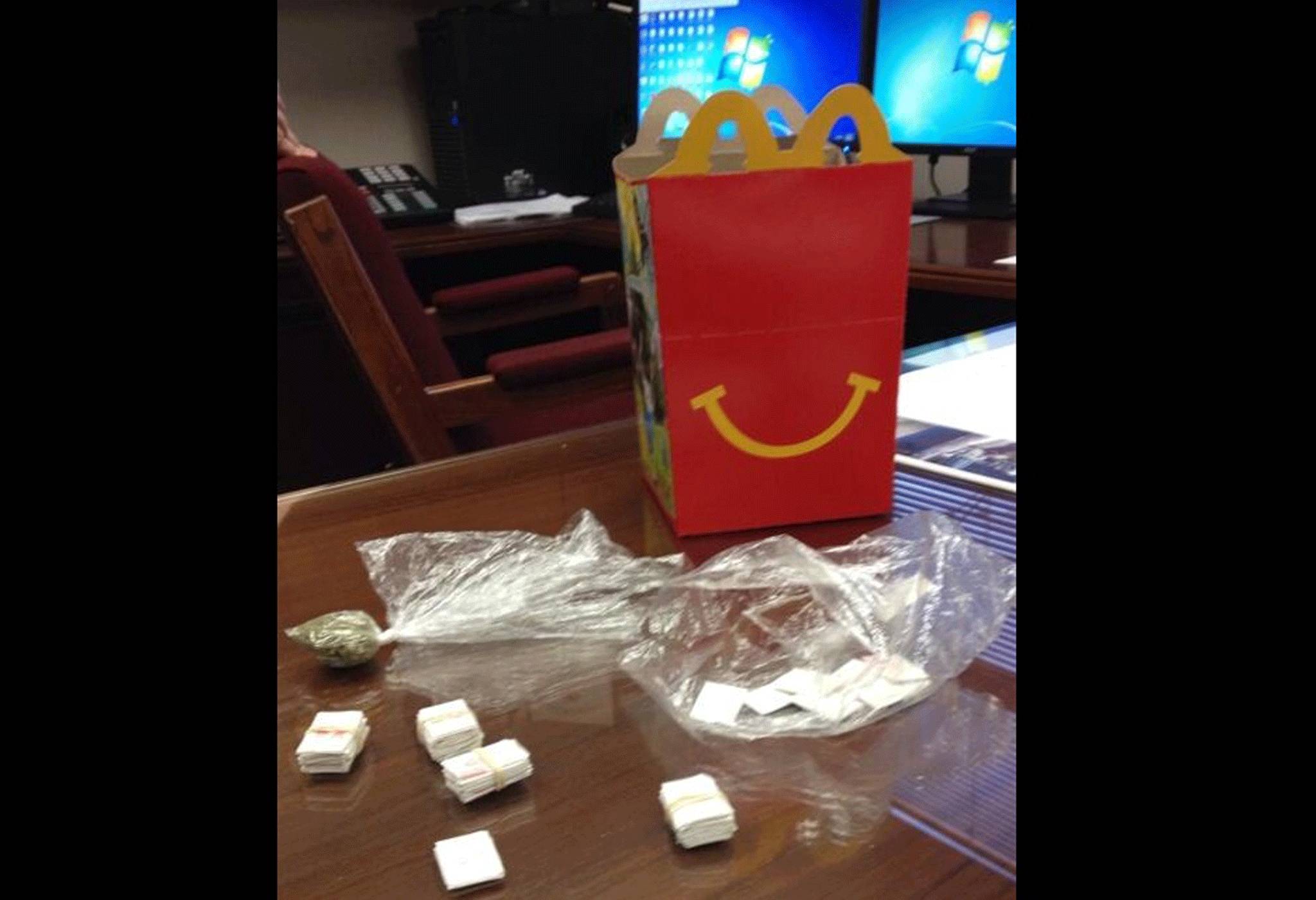 Pittsburgh police have arrested a McDonalds employee suspected of selling drugs through a drive-thru by slipping stamps of heroin into Happy Meal boxes.
The innovative method of drug dealing, uncovered through a police sting, saw customers drive up to the kiosk and say 'I'd like to order a toy'.
They would then continue to the service window and hand over the money in exchange for a Happy Meal box containing heroin.
Police tested out the system for themselves following a tip-off from an informant, giving 26-year-old Shania Dennis $82 (£50) and receiving both a SpongeBob Squarepants toy and 10 stamps of the drug.
Dennis was arrested with an additional 50 stamps on her person and has been charged with possession, delivery and possession with intent to deliver, though she has denied any involvement.
This is not the first time McDonalds has allegedly been caught selling an illegally-appended menu, with another employee at a nearby Murrysville branch being arrested for selling heroin alongside burgers following a similar bust two weeks ago.
Join our commenting forum
Join thought-provoking conversations, follow other Independent readers and see their replies