Texas doctor who raped sedated patient will not serve jail time
Shafeeq Sheikh will be forced to register as a sex offender while remaining on probation for 10-years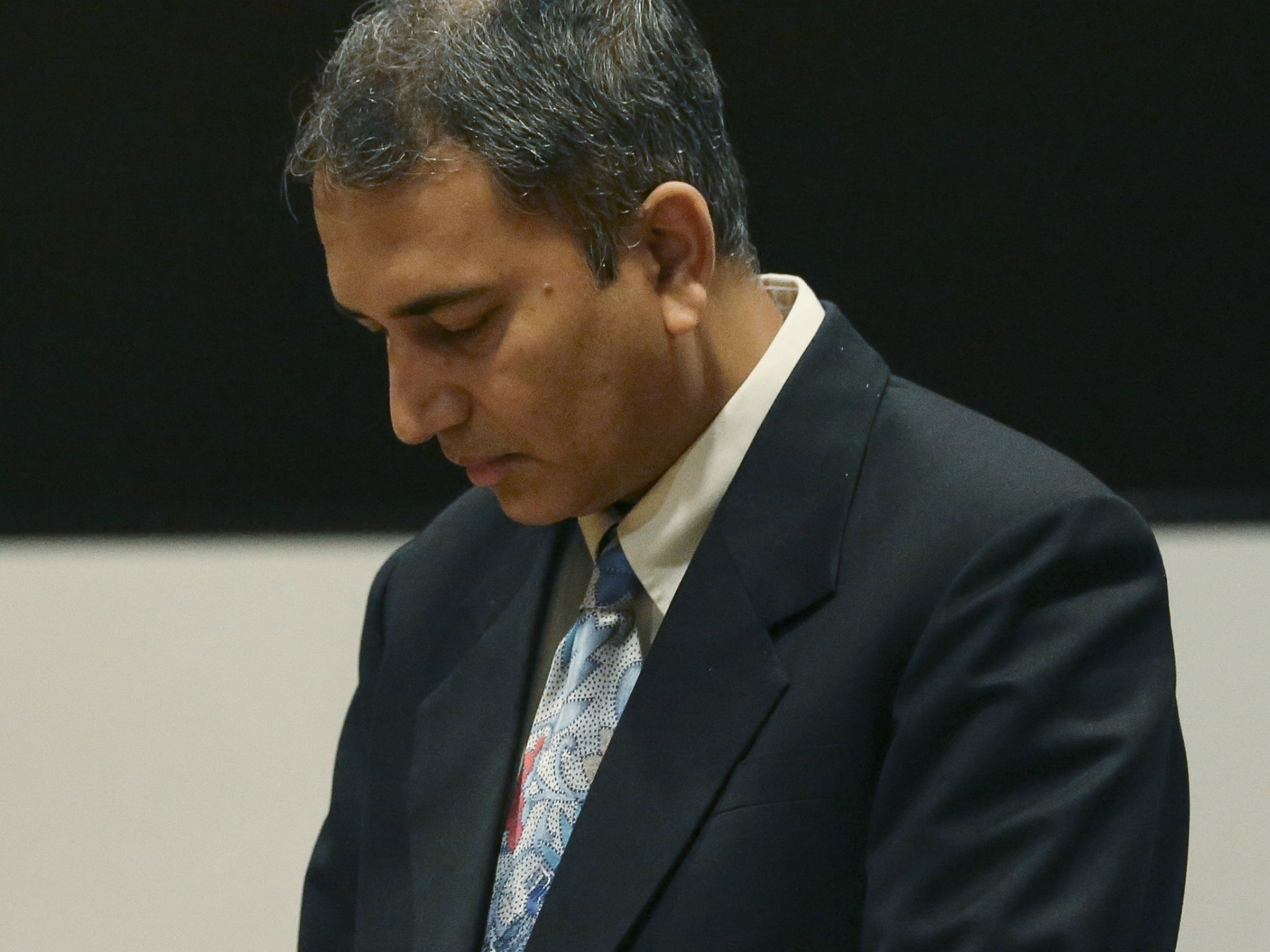 A doctor who raped a "heavily sedated" patient will not serve any jail time for the crime.
Shafeeq Sheikh was instead sentenced to 10 years' probation and ordered to register as a sex offender. He was also fined $10,000 (£7,800).
Five female and seven male jurors had recommended the sentencing after deliberating for 14 hours at the Harris County Family Law Center in Houston, Texas.
State law required Judge Terry Flenniken is required by the state's law to follow the recommendation, the Houston Chronicle reported.
Sheikh, who used to work for the Baylor College of Medicine, raped a woman in 2013, when she was a patient at the city's Ben Taub Hospital.
Later identified in local media reports as Laura, she had been placed under sedation to help with an asthma attack.
At trial, Sheikh admitted to having sexual contact with her during a night shift at the hospital but claimed it was consensual. He had not been assigned to treat her.
At sentencing, Assistant District Attorney Lauren Reeder told jurors he knew what medications Laura had been prescribed based on her medical chart.
"He sought her out," she said. "He chose her to prey on".
James Whale suspended after rape victim interview
She added: "You know he's the type of man who would go in multiple times, testing the waters, seeing how far he could go and get back to his normal business after that."
Sheikh had previously admitted to entering Laura's room multiple times.
Laura testified that she had tried to alert the nurses' station but the button had been disabled. Surveillance video placed him on her floor that night and a rape kit done on Laura matched a DNA sample from Sheikh.
Sheikh continued to practice medicine at Houston Methodist Hospital until his arrest two years after the incident on 2 November 2013. It was not until then, that the state medical board revoked his license to practice medicine, citing him as a "continuing threat".
World news in pictures
Show all 50
Sheikh's defence lawyer, Stanley Schneider, pleaded with the jury for a lighter sentence than prison time given his client had no prior convictions and that Sheikh's wife and four children had suffered through an ordeal. Sheikh's wife and brother also testified on his behalf during the trial.
"The dreams of a man, the childhood dream to become a doctor, were shattered by his conduct," Mr Schneider told the court. "He destroyed his own dreams. What he has done to himself and his family is punishment. They are serving his sentence with him. His children are serving his sentence with him,"
Sheikh has been free on bond since the guilty verdict.
After the sentence, Dane Schiller, spokesperson for the district attorney, said: "The jury voted on behalf of the community to determine his sentence, and although prosecutors sought prison time, we respect this process, and the jury's decision, which carries with it a lifetime of registering as a sex offender."
Laura told a local television news station she felt there are more victims because Sheikh, in her estimation, "had everything very organised" regarding access to her room and unplugging the nurse call button.
"I'm not only Laura; I represent lots of women, women who've been raped and mistreated," she said.
Join our commenting forum
Join thought-provoking conversations, follow other Independent readers and see their replies