Dodgeball is 'oppressive' and 'dehumanises' people, study claims
New research suggests that dodgeball is teaching harmful traits to young students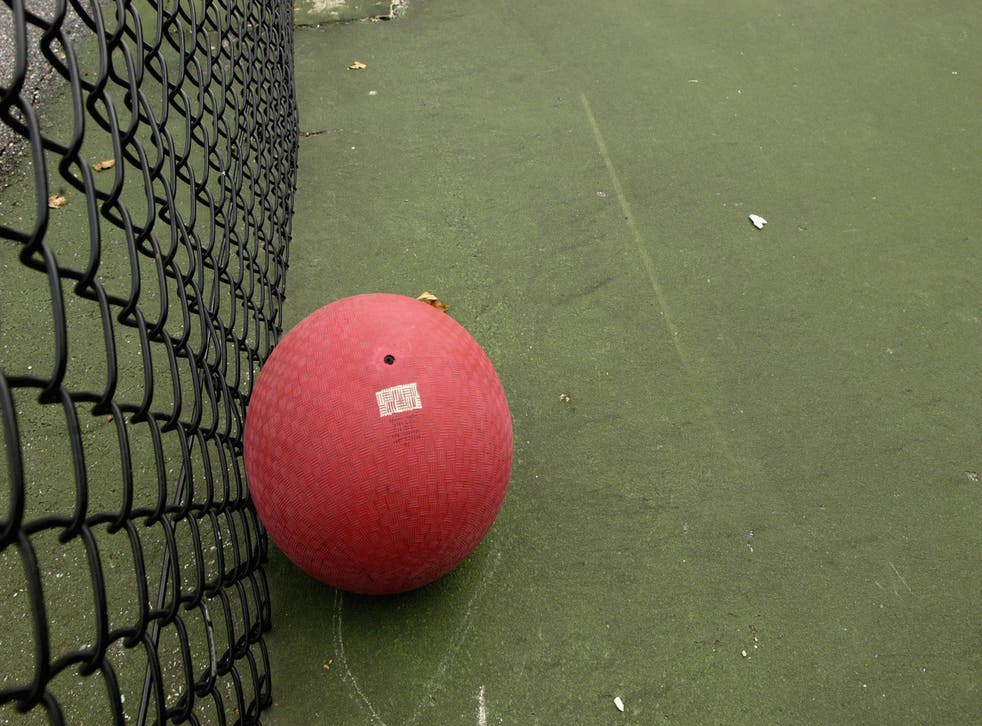 Researchers have called dodgeball, a common sport played in US schools, a tool of "oppression."
The game, in which two teams compete by throwing a rubber ball at each other in an attempt to "out" the others' teammates, teaches students to dehumanize and harm their peers, according to professors from three Canadian universities in a presentation at the Congress of the Humanities and Social Sciences in Vancouver last week.
The new study came about after researchers began interviewing middle school age students about physical education courses in general, but kept hearing that many hated dodgeball in particular, the Washington Post reports.
Interviewers then started assessing the sport on its own. They matched answers from children against political theorist Iris Marion Young's 1990 article "Five Faces of Oppression."
Ms Young names those faces as exploitation, marginalization, powerlessness, cultural imperialism, and violence, the latter of which oppresses when "members of a group of lower standing know they may be subject to random, unprovoked attacks."
According to Joy Butler, a professor who studies pedagogy and curriculum development at the University of British Columbia, those five traits matched up with some of the underlying messages students communicated to researchers.
"The message is that it's okay to hurt or dehumanise the 'other,'" Ms Butlers said in an interview with The Washington Post. "The competition is about annihilating one's opponent, and the true definition of competition is between two evenly matched teams. Well, kids stack their teams, and they really enjoy beating the other team. What's the enjoyment of that?"
Can babies help reduce violence and bullying in primary-school children?

Show all 3
The group of researchers hopes their studies, which will be published in a paper in an upcoming edition of the European Physical Education Review, force physical education courses to be reevaluated.
Unrelated to the study, comedian James Corden announced on Monday that the "highlight" of the four-episode UK arc of his Late Late Show would be a game of dodgeball, in which an all-woman team from the USA will compete against an all-man team from the UK. Michelle Obama, Harry Styles, and Benedict Cumberbatch are among the celebrities that form the teams.
Support free-thinking journalism and attend Independent events
Register for free to continue reading
Registration is a free and easy way to support our truly independent journalism
By registering, you will also enjoy limited access to Premium articles, exclusive newsletters, commenting, and virtual events with our leading journalists
Already have an account? sign in
Register for free to continue reading
Registration is a free and easy way to support our truly independent journalism
By registering, you will also enjoy limited access to Premium articles, exclusive newsletters, commenting, and virtual events with our leading journalists
Already have an account? sign in
Join our new commenting forum
Join thought-provoking conversations, follow other Independent readers and see their replies