Dolphin jumps aboard woman's boat, breaks her ankles
Mammal was later returned to the water and appeared unharmed by the trip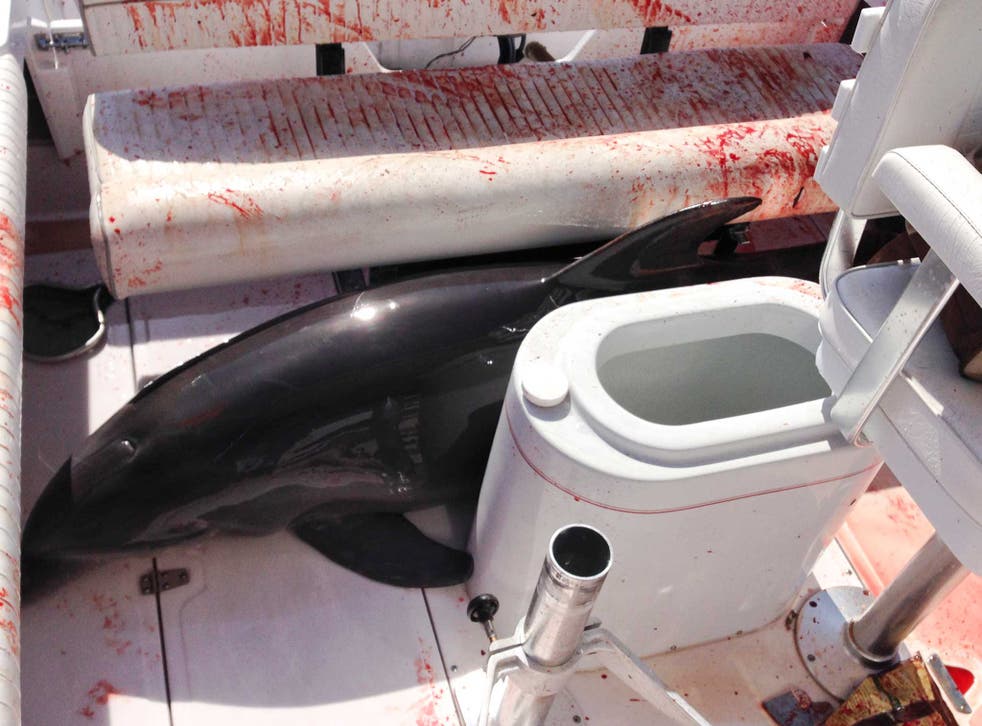 A dolphin has broken a woman's ankles after it leapt aboard her husband's boat in the US.
Chrissie Frickman was celebrating her 18th wedding anniversary with her husband Dirk and their two children off the coast of Orange County, California, when the roughly 10 stone animal decided to join the group last month.
The animal, which was first spotted by the family when they encountered a pod of dolphins near Dana Point harbour, managed to jump into the Boston Whaler boat and landed on Mrs Frickman – breaking both her ankles.
Mr Frickman managed to get the animal off his wife, but was unable to return the thrashing mammal to the water until their return to the harbour.
A video captured the dolphin's release, kept hydrated during its journey by Mr Frickman who poured water over it and was apparently unharmed, aside from a slightly bloodied nose and cut tail.
"The dolphin was hopefully saved," Mr Frickman told local newspaper The Orange County Register. "It swam away with no problem."
Authorities confirmed the incident, with harbour patrol sergeant DJ Haldeman telling reporters he had never seen anything like it before.
"I don't know what was in the water, but something must have scared it out," Sergeant Haldeman said.
Additional reporting by Associated Press
The weirdest and most shocking news stories

Show all 30
Join our new commenting forum
Join thought-provoking conversations, follow other Independent readers and see their replies