Donald Trump has filed paperwork to ensure he is ready for second term in 2020
He has not formally announced his intention to run, but he is getting his paperwork in order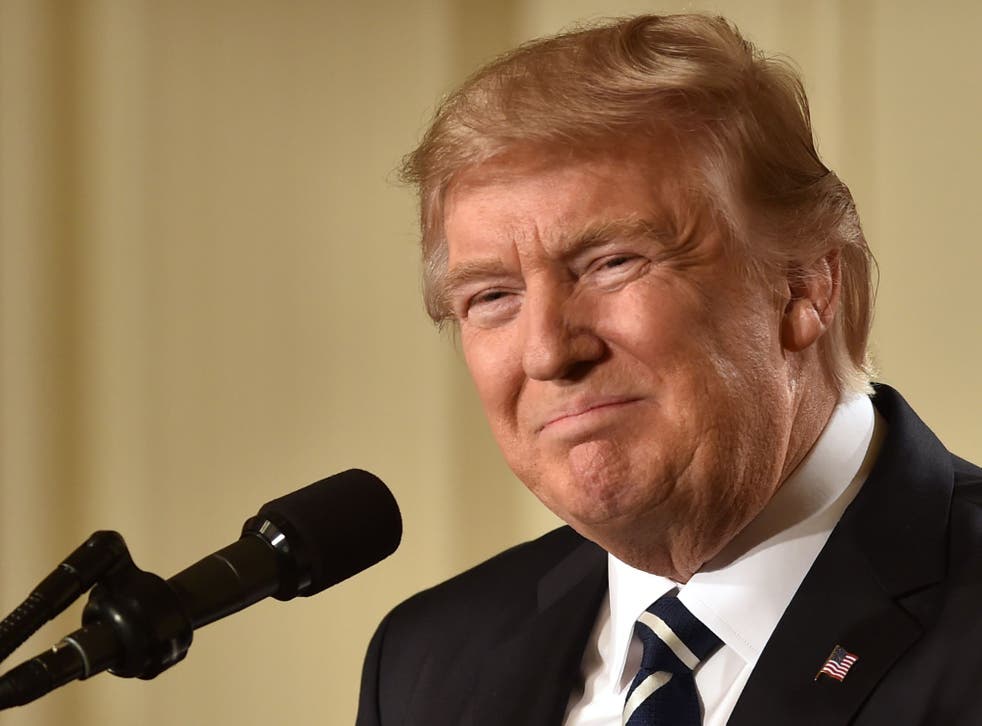 Donald Trump has filed paperwork to ensure he is ready to run for President in 2020.
The filing with the Federal Elections Commission on Inauguration day does not constitute a formal announcement but it ensures he is compliant for the next race. It is also a tool to begin accepting campaign contributions from day one.
The unusually early filing means US nationals could allegedly bribe the incumbent President, according to Jonatan Zunger, a writer and Google engineer.
"Given that a sizable fraction of the campaign funds from the previous cycle were paid directly to the Trump Organisation in exchange for building leases, etc., at inflated rates, you can assume that those campaign coffers are a mechanism by which US nationals can easily give cash bribes directly to Trump," he wrote in a Medium blog post.
"Non-US nationals can, of course, continue to use Trump's hotels and other businesses as a way to funnel money to him."
The White House could not be immediately reached for comment.
Mr Trump claimed he self-funded his campaign in 2015 and 2016, and although he did give much more of his own money than other candidates, millions of dollars were given in the form of loans, rather than donations, meaning he could expect to recoup the cash.
He was leasing his own office space and using the plane from the Trump Organisation during the campaign, and if he did not use political donations to pay back those expenses, it could have been seen as an illegal corporate contribution.
On the flip side, by raising money, he is essentially employing campaign funds to internally subsidise the Trump Organisation.
Gary Nordlinger, professional in residence for global advocacy at George Washington University, said Mr Trump's early paperwork "sends a clear message" that he intends to run again.
"I can't say its never been done before but I can't recall a candidate doing it quite so soon," he told The Independent.
"I can absolutely see the logic here. It sends a very clear message that he's planning to go to a second term and by forming a 2020 committee now he can start raising maximum contributions."
Barack Obama announced he was running for his second term on April 2011, just seven months before the election.
There are no laws that govern how early the incumbent President should announce his or her intentions for a second term.
In the last 64 yrs there have been only two presidents that did not win a second term, Jimmy Carter and George H W Bush.
"The odds are pretty good," said Mr Nordlinger.
In contrast, the political pendulum is likely to swing back to Democrat after two terms of Mr Trump.
There has only been one case of Republican power over three terms, and that was eight years of Ronald Reagan followed by four years of George H W Bush.
Register for free to continue reading
Registration is a free and easy way to support our truly independent journalism
By registering, you will also enjoy limited access to Premium articles, exclusive newsletters, commenting, and virtual events with our leading journalists
Already have an account? sign in
Register for free to continue reading
Registration is a free and easy way to support our truly independent journalism
By registering, you will also enjoy limited access to Premium articles, exclusive newsletters, commenting, and virtual events with our leading journalists
Already have an account? sign in
Join our new commenting forum
Join thought-provoking conversations, follow other Independent readers and see their replies