Donald Trump's abortion funding ban condemned by Bill Gates
Executive order could "create void" in funding for family planning services around world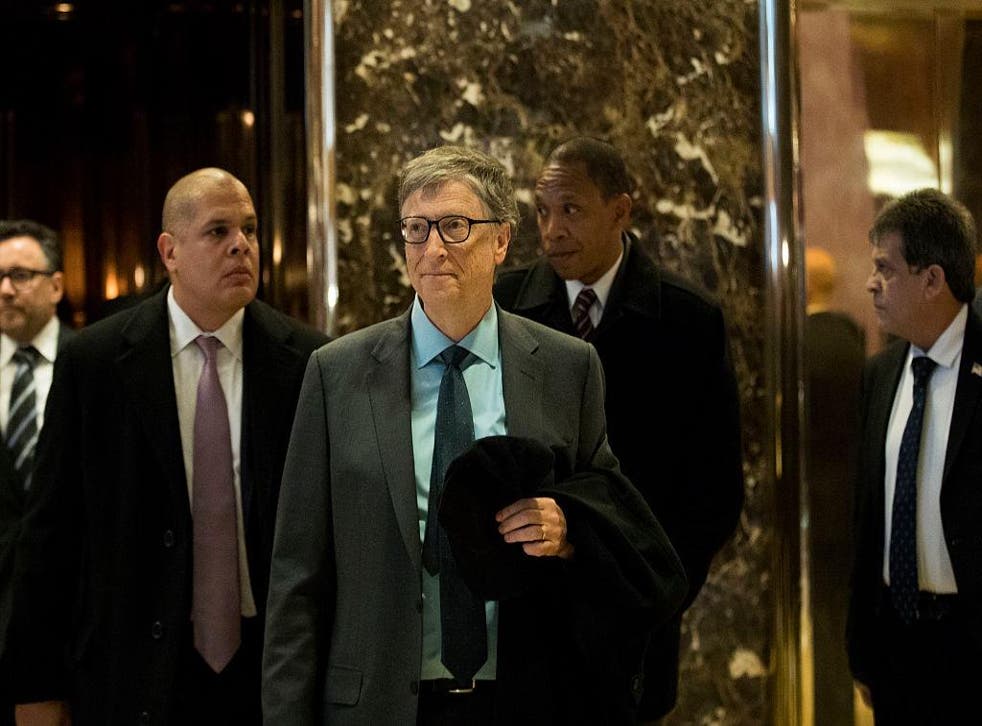 Donald Trump's ban on US-funded groups that perform or provide information on abortions around the world has been condemned by Bill Gates.
The "global gag rule" could endanger the lives of millions of women and girls, and "create a void that even a foundation like ours can't fill," Mr Gates and his wife, Melinda, said.
The executive order, which was signed by President Trump on his first full day in office, is expected to result in family planning funding being slashed in developing countries.
"The US is the number one donor in the work that we do. Government aid can't be replaced by philanthropy," the 61-year-old told the Guardian.
"When government leaves an area like that, it can't be offset, there isn't a real alternative."
Mr Gates, the world's richest man, revealed he had a "good discussion" with Mr Trump in December, where they spoke about the eradication of polio and the research the Gates Foundation is supporting towards an Aids vaccine.
But the Microsoft co-founder said he did not anticipate the scope of the ban on abortion funding.
Democrat Senator Al Franken: Senate Republicans are worried Donald Trump is mentally ill
Melinda Gates told the newspaper the order would "impact millions of women and girls around the world."
"It saves moms' lives and it saves babies' lives, and that has long had wide support in the United States," she added.
Mr Trump's reinstatement of the rule reverses President Barack Obama's executive order that lifted the ban in 2009.
The controversial orders Donald Trump has already issued

Show all 9
Under the order, which is also known as the Mexico City Policy after it was first unveiled at a UN conference there in 1984, no government funding for family planning services can be given to clinics or groups outside the US that offer abortion or counselling services.
It was one of the centrepiece social policies of President Ronald Reagan's administration, and has been rescinded and reinstated by Democrat and Republican governments respectively.
It is known to critics as the "gag rule" because it does not even allow for funding of groups which advocate for the lifting of abortion restrictions, claiming it infringes on free speech.
Join our new commenting forum
Join thought-provoking conversations, follow other Independent readers and see their replies