Donald Trump says he will accept election results - but only if he wins
Mr Trump cast doubt during the third debate about whether he would accept the result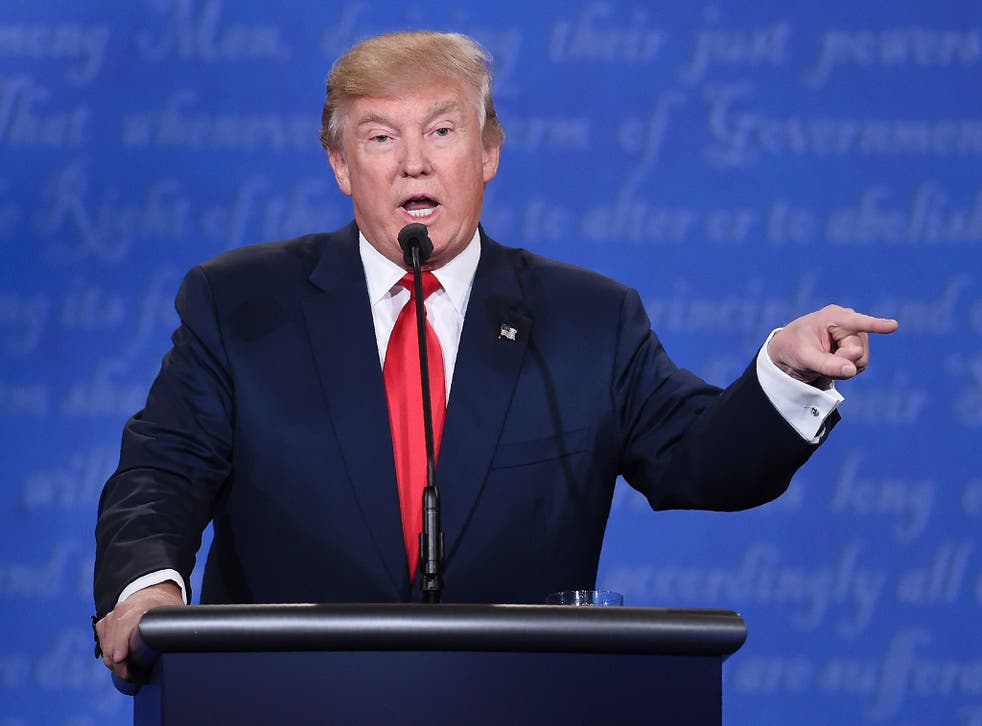 Donald Trump said he would accept the result of the 2016 election - but only if he wins.
Speaking at a rally in Ohio, he attempted to clarify his remarks he made at the third presidential debate the previous evening where he said he would keep voters "in suspense" as to his acceptance of the results on 8 November.
"I would like to promise and pledge to all of my voters and supporters and to all the people of the United States that I would totally accept the results of this geat and historic presidential election if I win," he said, to loud applause.
"We're not going to lose," he added.
He added that he would accept a "clear result" but reserve his right to "contest" the outcome in case of a "questionable result".
The Republican nominee added he would "abide by the rules and conditions for candidates that came before him".
His campaign released an alternative punchline for his so-called "major announcement" at the Delaware rally.
It read: "I would like to promise and pledge to all of my voters and supporters, and to all of the people of the United States, that when the results come in on election night, I will accept — without delay or hesitation — the concession speech of Hillary Rodham Clinton."
At the third and final presidential debate in Las Vegas on Wednesday night, he was asked if he would accept the results on 8 November.
He told moderator and Fox News anchor Chris Wallace: "I'll look at it at the time."
Ms Clinton responded that Mr Trump's view on the US democracy - in place for 240 years - was "horrifying".
Arizona senator John McCain, who lost the 2008 presidential race to Barack Obama, condemned Mr Trump's comments.
"I had a duty to concede, and I did so without reluctance," he said in a statement.
"A concession isn't just an exercise in graciousness. It is an act of respect for the will of the American people, a respect that is every American leader's first responsibility."
He was also rebuked by Republican senators Jeff Flake of Arizona and Lindsey Graham of South Carolina, as well as Kelly Ayotte of New Hampshire and Maine governor Paul LePage.
He and his allies have claimed over the last week that there was widespread voter fraud and the election was "rigged" against him, a theme he started months ago, mirroring Bernie Sanders' speeches which claimed the economy and the election was fixed to benefit "those at the top".
He continued to peddle the concept of "Crooked Hillary" at the rally on Thursday and said she should not be able to run for president.
Join our new commenting forum
Join thought-provoking conversations, follow other Independent readers and see their replies