Donald Trump underage rape accusation: Judge sets date for hearing of lawsuit
Mr Trump has repeatedly denied the allegations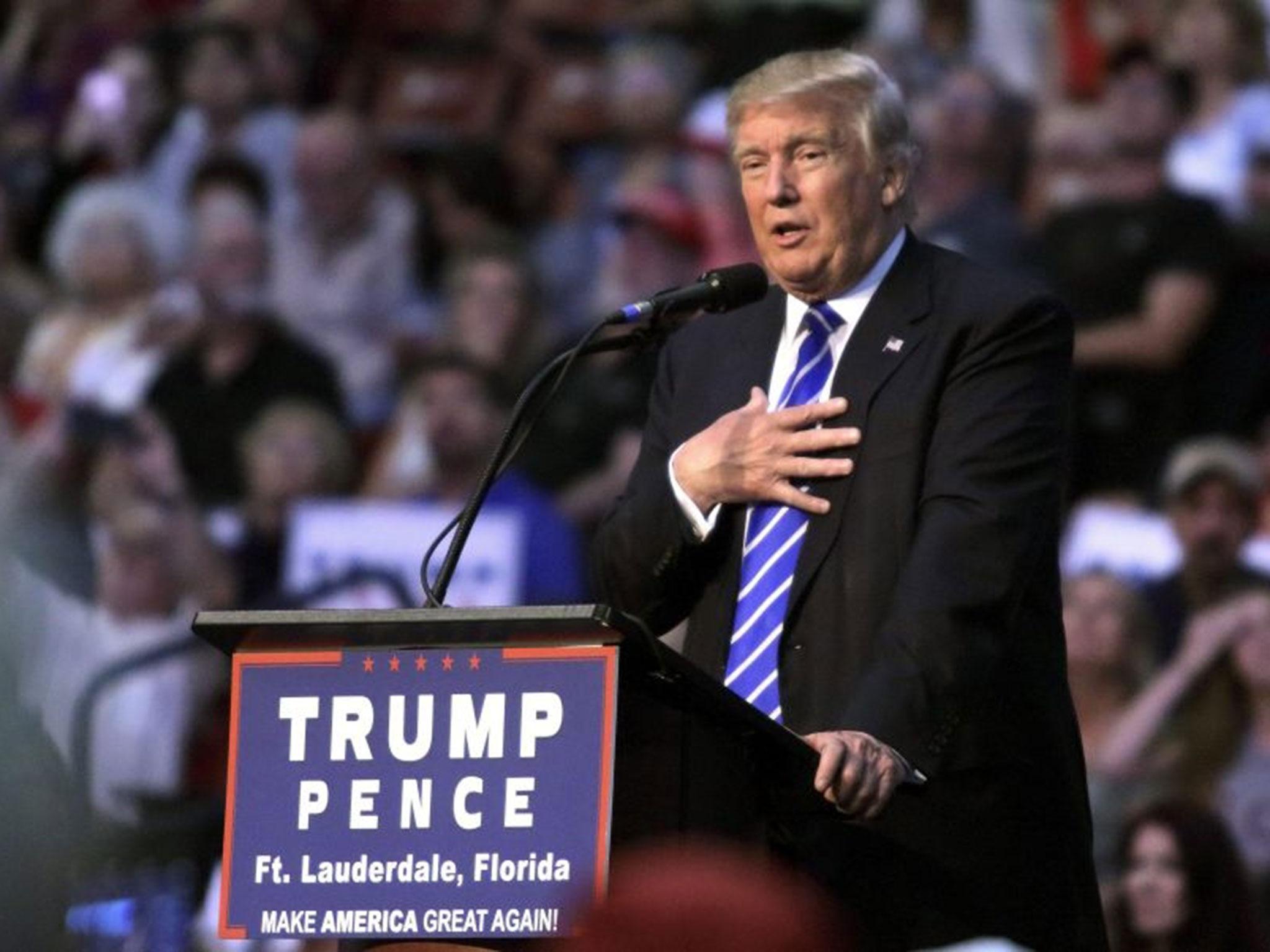 A federal judge has ordered a status conference hearing after a woman filed a lawsuit claiming Donald Trump raped her when she was 13-years-old in 1994.
In the lawsuit a witness, identified by the pseudonym Tiffany Doe, alleges she saw Mr Trump and billionaire-paedophile Jeffrey Epstein repeatedly rape the plaintiff, identified as Jane Doe.
The complaint claims Epstein hired an unidentified woman to pick up teenage girls to bring to his parties.
The plaintiff's third attempt in filing the lawsuit features a new witness named Joan Doe.
Mr Trump has repeatedly denied the allegations.
Donald Trump's most controversial quotes
Show all 14
"As I have said before, the allegations are categorically untrue and an obvious publicity stunt aimed at smearing my client," Alan Garten, Mr Trump's attorney, told LawNewz.com.
"In the event we are actually served this time, we intend to move for sanctions for this frivolous filing."
Federal Judge Ronnie Abrams has ordered that the status conference hearing for 16 December in a New York court.
She has asked for both sides to provide information to assist the Court in advancing the case to settlement or trial.
More Donald Trump tapes surface with crude sex remarks
Mr Trump's ex-wife Ivana previously accused him of "raping" her during their divorce in 1991 - though she later said it was not in "a literal or criminal sense".
She accused him of rape after he allegedly ripped her clothes off to have sex with her in a "violent assault".
Mr Trump denied the allegation and said it was "obviously false".