Trump administration's hardline immigration stance in Supreme Court case could see Melania Trump deported
An 'immaterial' error on a form is enough to see an entire citizenship application refused, according to a Justice Department lawyer
Matt Broomfield
Friday 28 April 2017 10:17 Comments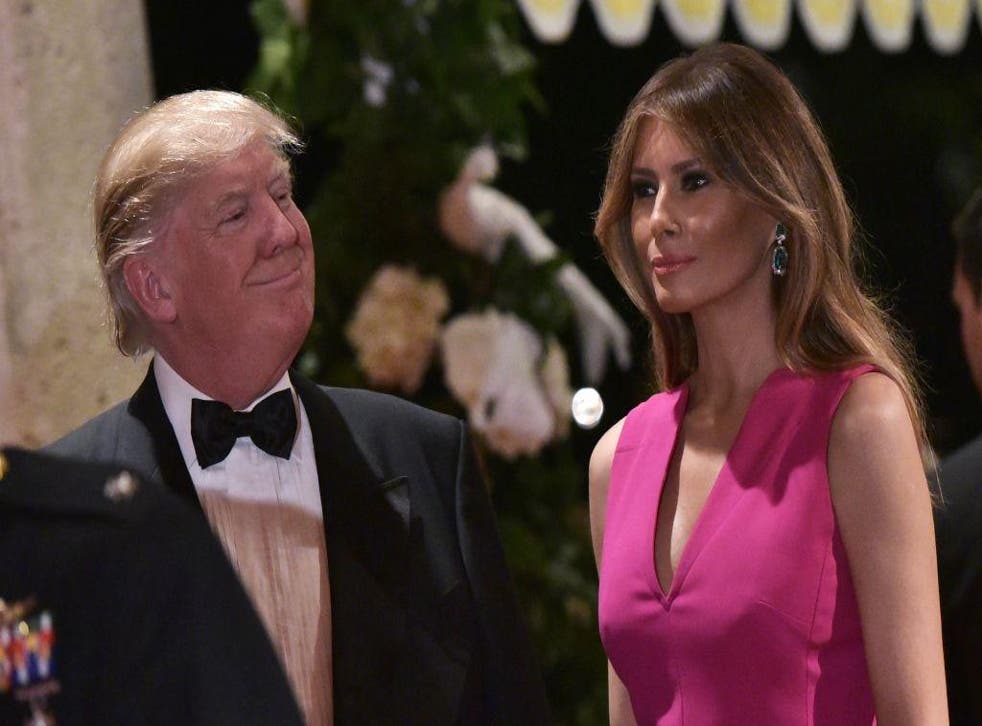 The argument that even an "immaterial" error on official paperwork can justify deportation, put forward by the Trump administration in a recent Supreme Court case, would be sufficient to deport the President's wife, Melania.
The First Lady of the United States reportedly failed to disclose earnings from nearly two months of illegal work in the USA on a visitor's visa, and subsequently failed to mention the offence on immigration documents.
A Serbian woman was recently deported for failing to disclose her husband's history in the military, thus setting a technical precedent for deporting Ms Trump, as Slate reports.
Trump appears to check who Melania votes for
In 1996, Ms Trump—then Knauss—was paid for modelling work undertaken in the United States while travelling on a tourist visa, according to documents obtained by the Associated Press. This violated her terms of entry.
The first lady allegedly earned more than $20,000 (£16,000) in the seven weeks before she acquired legal permission to work.
She went on to apply for a green card in 2001 and became a naturalised US citizen in 2006 without disclosing any past indiscretions.
Despite the recent revelations about her career history, however, she seems unlikely to face deportation.
By contrast, Diva Maslenjak faced summary deportation when it emerged she lied about her husband's service in a Bosnian Serb military unit when securing US citizenship in 2007.
Sevnica: Melania Trump's home town

Show all 18
She arrived in the United States as a refugee in 1999, fleeing persecution as a Serb living in Bosnia. She claimed her husband had never served in the army, but this was proven to be false and she was deported.
Under new rules brought in by the Trump administration last month, immigration officials are required to prioritise the removal of any foreign national who has "engaged in fraud or wilful misrepresentation in connection with any official matter or application before a government agency".
Defending this stance during a Supreme Court case which challenged the ruling against Ms Maslenjak as unconstitutional, Justice Department lawyer Robert Parker suggested a minor 20-year-old offence such as driving at 60mph in a 55mph zone 20 years previously could be enough to reverse an entire citizenship decision.
Register for free to continue reading
Registration is a free and easy way to support our truly independent journalism
By registering, you will also enjoy limited access to Premium articles, exclusive newsletters, commenting, and virtual events with our leading journalists
Already have an account? sign in
Join our new commenting forum
Join thought-provoking conversations, follow other Independent readers and see their replies