Donald Trump and Sean Spicer tweeted about jobs report too early according to federal rules
The president and his press secretary were 'excited' about the jobs report released by the Labor Department
Mythili Sampathkumar
New York
Friday 10 March 2017 20:59 Comments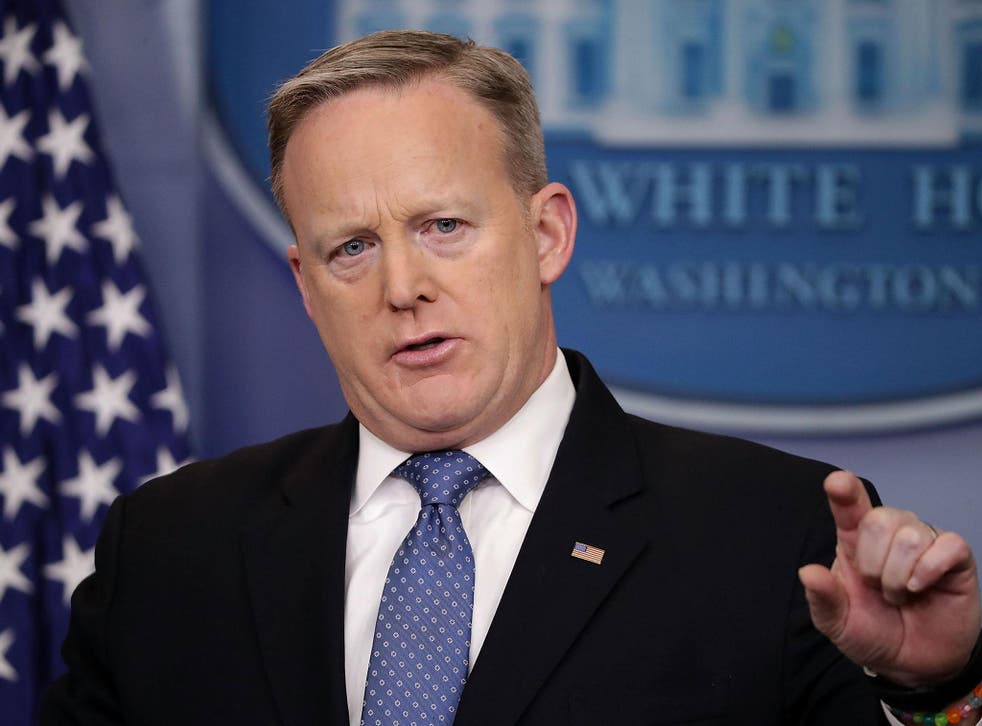 President Trump and his press secretary seem to have violated a federal rule by posting too quickly on Twitter.
The Department of Labour announced that the US gained 235,000 jobs in the last month and Mr Trump retweeted The Drudge Report's tweet with a link to a piece about the numbers just 11 minutes after the numbers were made public.
White House press secretary Sean Spicer sent a tweet out a mere 22 minutes after the data was made public at 8:30 am, saying it was "great news for American workers."
A federal rule issued in 1985 states that "the executive branch shall not comment publicly on the data [released by federal agencies] until at least one hour after the official release."
The White House receives jobs data ahead of the public but the rule was meant to separate the release of data from political influence and "their interpretation by policy officials," as the rule states.
It was also put in place to avoid any influence on "financial and commodity markets."
During his daily press briefing, Mr Spicer explained, "I understand the rule...but every reporter in this room" tweeted and wrote the story this morning.
"I apologise, we were a little excited to see so many fellow Americans back to work," Mr Spicer said.
Register for free to continue reading
Registration is a free and easy way to support our truly independent journalism
By registering, you will also enjoy limited access to Premium articles, exclusive newsletters, commenting, and virtual events with our leading journalists
Already have an account? sign in
Join our new commenting forum
Join thought-provoking conversations, follow other Independent readers and see their replies