Donald Trump's approval rating sinks to new low after White House reshuffle, failed health care bill and Boy Scouts speech
New figures come after second failure to repeal Obamacare and during Russia investigation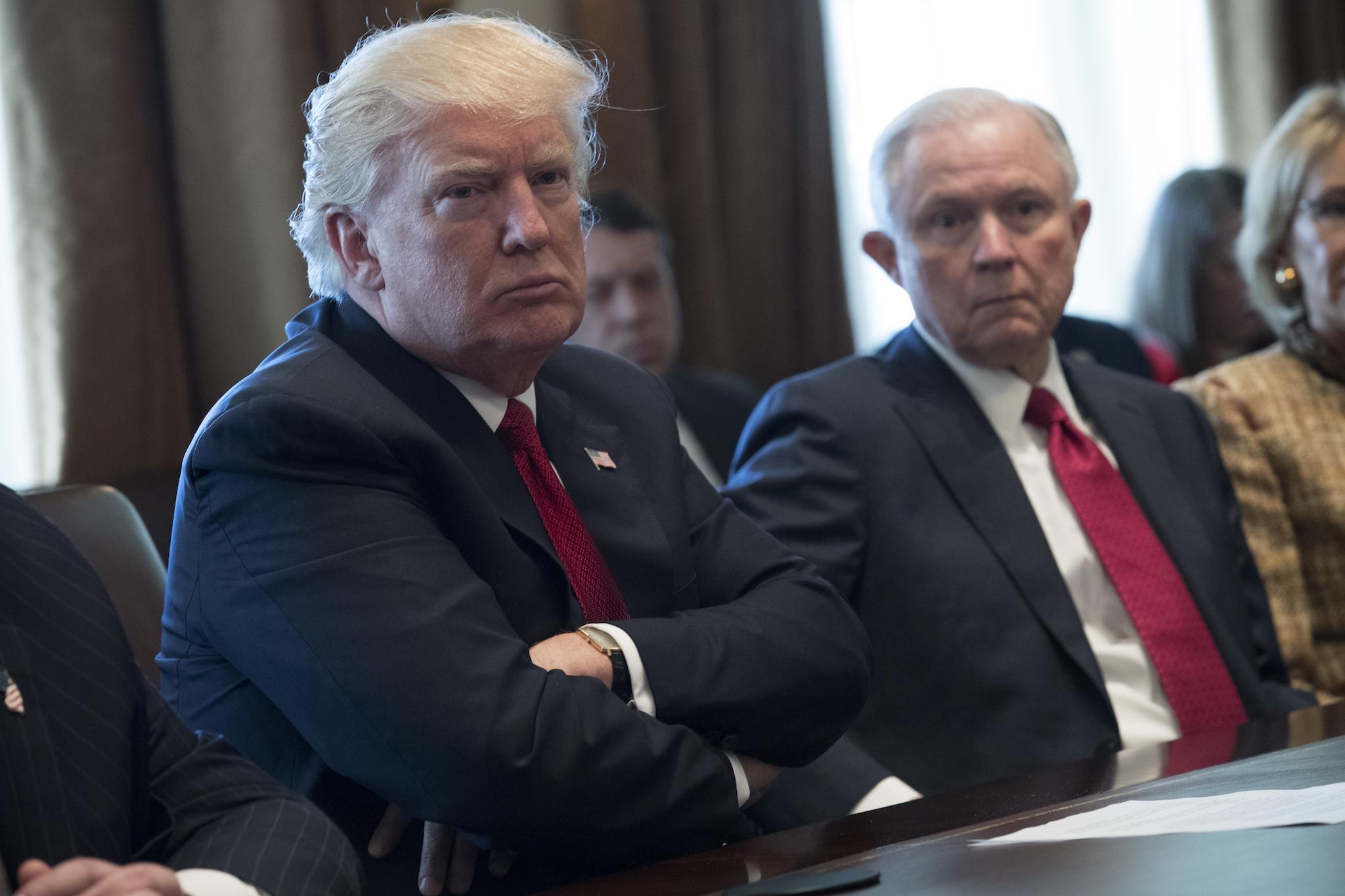 A higher number of voters than ever are now dissatisfied with Donald Trump's performance in the White House, according to a new poll.
A survey from Quinnipiac University discovered that only a third of American voters think Mr Trump is doing a good job, while 61 per cent do not.
Quinnipiac found these figures represented the highest disapproval and lowest approval since his Inauguration, and down 7 per cent since his 40 per cent approval rating in June.
The President was swamped with negative approval ratings on key issues like foreign policy, the economy, immigration, health care and terrorism.
The poll, carried out between 27 July and 1 August, follows another blow to Republicans as their second attempt to repeal Obamacare was voted down in the Senate. It also follows another reshuffle in the executive branch, with former Press Secretary Sean Spicer's replacement, Anthony Scaramucci, fired after 10 days, and the departure of former Chief of Staff Reince Priebus.
The majority of 1,125 voters across the US in the poll said Mr Trump was not honest, did not have good leadership skills, was not intelligent and did not care about them.
Donald Trump's international Presidential trips
Show all 22
He was recently accused of lying that he received a phone call from the Boy Scouts leader to congratulate him on his speech at their annual jamboree, which was widely criticised for hinting about sex and highlighting business advice from a late property developer who refused to sell homes to people of colour and went bankrupt.
He was also accused of lying that Mexican President phoned him with praise for his management of the border wall, which Enrique Pena Nieto denied.
Trump complains his good work is being ignored
His press secretary, Sarah Huckabee Sanders, said the President's statements were not fabricated, and that he had talked to the men in person instead of over the phone.
More than 50 per cent of those surveyed also said Mr Trump has "attempted to derail or obstruct the investigation into the Russian interference in the 2016 election", and two thirds believe Russia did interfere.
Mr Trump has repeatedly called reports of collusion with the Russians a "witch hunt".
He fired former FBI Director James Comey, who was leading the investigation, and attacked "beleaguered" Attorney General Jeff Sessions for recusing himself from the investigation as he had been accused of meeting the Russian ambassador during the campaign.
Mr Trump signed a bill imposing new sanctions on Russia, and in retaliation Russia forced out 755 diplomats out of the country, including Russian nationals, and declared the hoped-for improved relationship with the US "was over".
Gallup data has also found the President sinking to a new low of 60 per cent disapproval and 36 per cent approval, according to a sample of 1,500 adults on 1 August with a 3 percentage point margin of error.
Join our commenting forum
Join thought-provoking conversations, follow other Independent readers and see their replies