Donald Trump has asked the FBI to investigate 'El Chapo' related threats
The reported threat comes after Mr Trump said he would 'kick El Chapo's ass'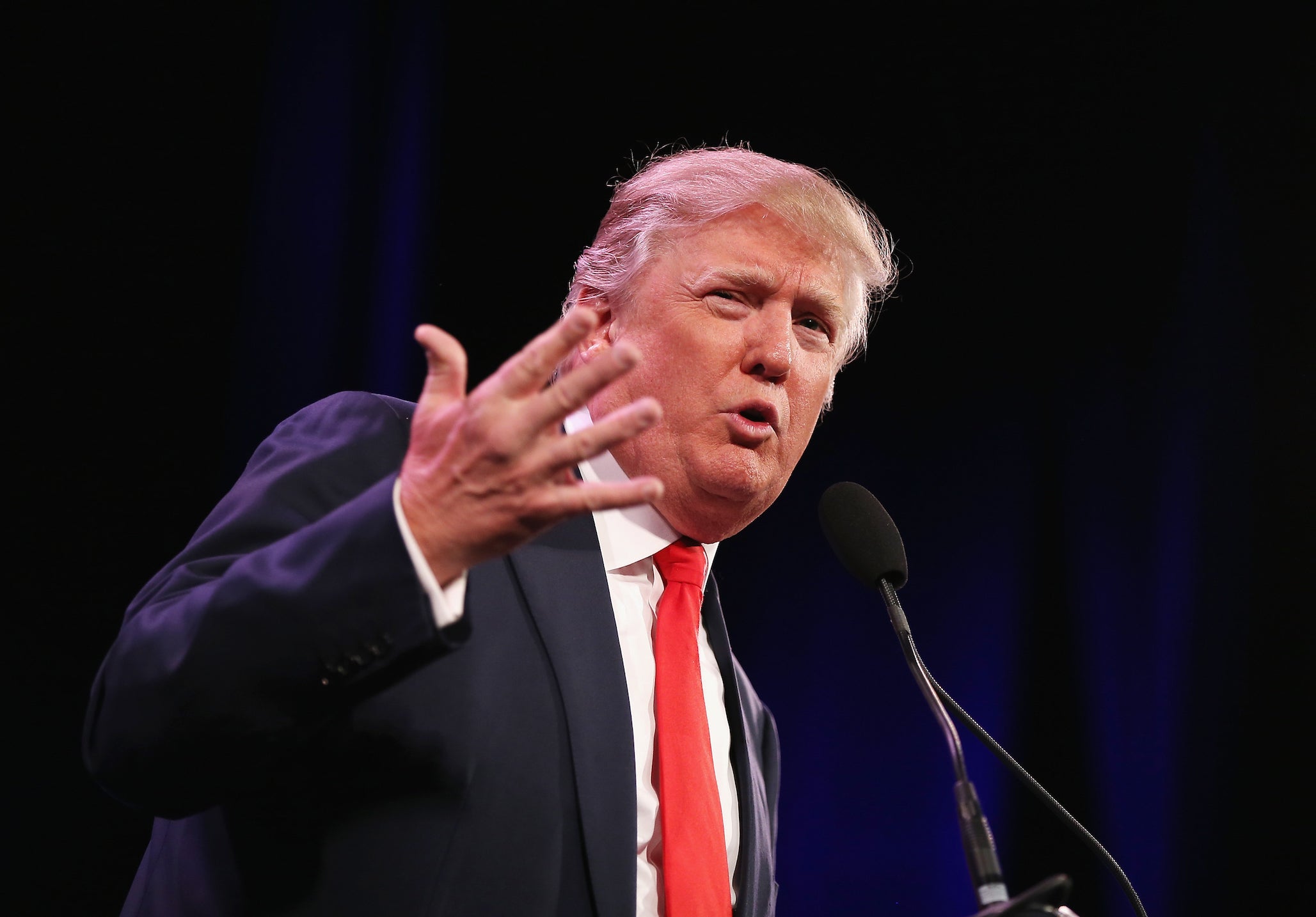 Republican candidate Donald Trump has asked the FBI to investigate threats made to his Twitter handle.
Sources told CBS and TMZ that the FBI was contacted by Mr Trump after someone claiming to be Joaquin "El Chapo" Guzman's son Iván made "threats" to Mr Trump.
The tweet, written in Spanish, reads: "Keep ***king around and I'm gonna make you swallow your b**ch words, you ***king whitey."
Guzman, a notorious Mexican drug lord, escaped from prison on Saturday night. He made his prison break through a 1-mile long tunnel inside his cell. He's the leader of the most dangerous cartel in the country, responsible for more than 60,000 deaths.
Guzmán married Alejandrina María Salazar Hernández in 1977 and the couple reportedly had several children named César, Iván Archivaldo and Jesús Alfredo.
Mr Trump attempted to capitalise on the news of Guzman's prison break before the alleged threats. He once suggested to place a Berlin-type wall between the United States and Mexico to prevent immigration.
As of press time, the identity behind the social media account of "@ElChap0Guzman" was unconfirmed.
Join our commenting forum
Join thought-provoking conversations, follow other Independent readers and see their replies