Donald Trump '70% likely to attack North Korea' if it performs another nuclear test, Senator Lindsey Graham says
'War with North Korea is an all-out war against the regime'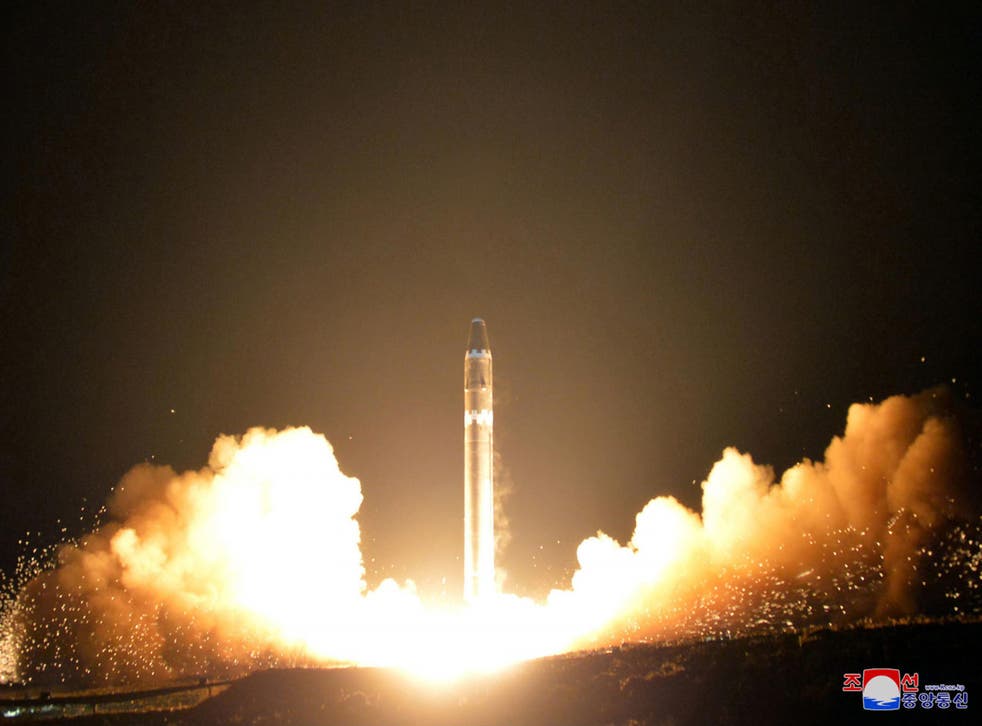 There is a 70% chance the Trump administration will order an attack on North Korea if the nation performs another nuclear test, Republican Senator Lindsey Graham has estimated.
Mr Graham said the odds were high Donald Trump would attack the country, to prevent Pyongyang from acquiring the capability to target the US mainland with a long-range, nuclear missile.
"I would say there's a three in 10 chance we use the military option," Mr Graham said in an interview with the Atlantic.
"If the North Koreans conduct an additional test of a nuclear bomb — their seventh — "I would say 70 percent."
Mr Graham added that the issue of North Korea had come up during a round of golf with Mr Trump.
"War with North Korea is an all-out war against the regime," he said.
"There is no surgical strike option. So if you ever use the military option, it's not to just neut
ralise their nuclear facilities — you gotta be willing to take the regime completely down."
He also said he was "100% convinced that China is a rational actor" and suggested a credible US threat of military force against North Korea could pressure Beijing into increasing its own efforts to control Pyongyang.
"They see North Korea as a thorn in our side — a problem for them, but the upside of North Korea is greater than the downside for them," Mr Graham said.
He added: "I am literally willing to put hundreds of thousands of people at risk, knowing that millions and millions of people will be at risk if we don't [stop North Korea]."
Although the "tipping point" had not yet been reached, this could change if Pyongyang test another nuclear weapon, he said.
North Korea carried out its sixth nuclear test in September, announcing it had successfully tested a hydrogen bomb.
It has since threatened to carry out a seventh test in the Pacific Ocean, which could pose a huge risk to shipping and aircraft and further inflame tensions with the US.
Speaking on BBC Radio 4's Today programme on Friday, American diplomat Christopher Hill - the former US negotiator with North Korea - said there was a need for a comprehensive policy to address the issue.
"I think there is a lot of reasons to be sleepless over this," he said.
"I think Kim Jong-un is very much dedicated to his father's unfinished business, in the sense his father wanted the country to go nuclear but did not succeed because of his relationship with China. So Kim Jong-un has essentially broken off his relationship with China.
World news in pictures

Show all 50
"And secondly, I think he is concerned about finishing his grandfather's unfinished business - which was to unify the Korean peninsula and that was thwarted by the presence of the Americans on the Korean peninsula and many other countries from the United Nations, and so he's essentially looking for a means to decouple this kind of international support.
"I think he thinks nuclear weapons are a way to do that. So there are a lot of reasons to be losing sleep these days."
Join our new commenting forum
Join thought-provoking conversations, follow other Independent readers and see their replies