Donald Trump goes golfing five more times than Barack Obama so far
The President has been keen to jet to Mar-a-Lago and take out his clubs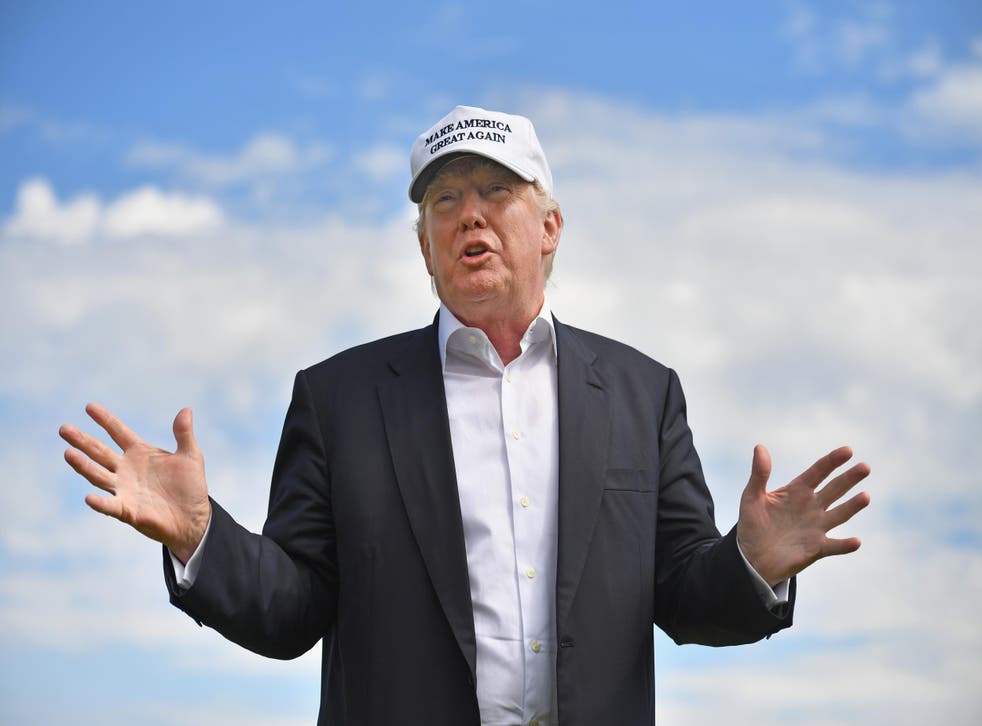 The President has often complained about his predecessor's trips to the golf course, yet Donald Trump has just returned from his fifth golfing expedition in four weeks.
Mr Trump played golf just two weeks after stepping into the Oval Office, while Barack Obama and George W Bush made it four and five months into their first terms respectively.
Since Mr Trump was Inaugurated on 20 January, he has hit the golf club five times, and has even jetted Japanese Prime Minister Shinzo Abe to his course in Florida for a game.
The President's organisation - from which he claims to have taken a step back whilst in office - owns many golf courses around the world and it is not a surprise that he would continue to frequent the turf for the next four or eight years.
He was even given the title "Golfer in Chief" in a special issue of Golf Digest magazine.
Yet he has frequently criticised Mr Obama, as recently as January 2015, for escaping the White House to play sport.
"Can you believe that, with all of the problems and difficulties facing the US... President Obama spent the day playing golf. Worse than Carter," he wrote in October 2014.
The previous month he wrote: "Can you believe we still have not gotten our Marine out of Mexico. He sits in prison while our PRESIDENT plays golf and makes bad decisions!"
Mr Trump arguably faces many difficulties himself, with serious staffing gaps in his government, including the spot left by former national security adviser Michael Flynn, who was forced to resign after it was revealed he had lied to Vice President Mike Pence about his phone calls to the Russian ambassador.
The President has signed more executive actions in his first few weeks than any President in almost two centuries, and his key immigration order was shut down by a federal court. He has also declared the media as the "enemy of the American people" and has failed to satisy Americans that he will make strong moves to counter anti-Semitic and racist acts carried out by his supporters.
Mr Trump's staff have declined to release details about his recent golfing trips, for example how long they lasted and who he went with, while Mr Obama's administration usually did tell reporters with whom he was playing.
According to a report from CBS, the former President Obama chalked up 333 rounds of golf during his time in office - averaging one round every eight or nine days.
As Mr Trump was flying to Florida to give his first campaign-style rally since he took office on Saturday, his sons, Eric and Donald, opened a Trump-branded golf course in Dubai.
Taxpayers will be footing the bill for secret service costs. The Washington Post reported this week that the security bill has already surpassed $16,000.
Register for free to continue reading
Registration is a free and easy way to support our truly independent journalism
By registering, you will also enjoy limited access to Premium articles, exclusive newsletters, commenting, and virtual events with our leading journalists
Already have an account? sign in
Register for free to continue reading
Registration is a free and easy way to support our truly independent journalism
By registering, you will also enjoy limited access to Premium articles, exclusive newsletters, commenting, and virtual events with our leading journalists
Already have an account? sign in
Join our new commenting forum
Join thought-provoking conversations, follow other Independent readers and see their replies