Barack Obama slams Donald Trump's Muslim travel ban as putting 'American values at stake'
It is rare for former presidents to comment on their successors' actions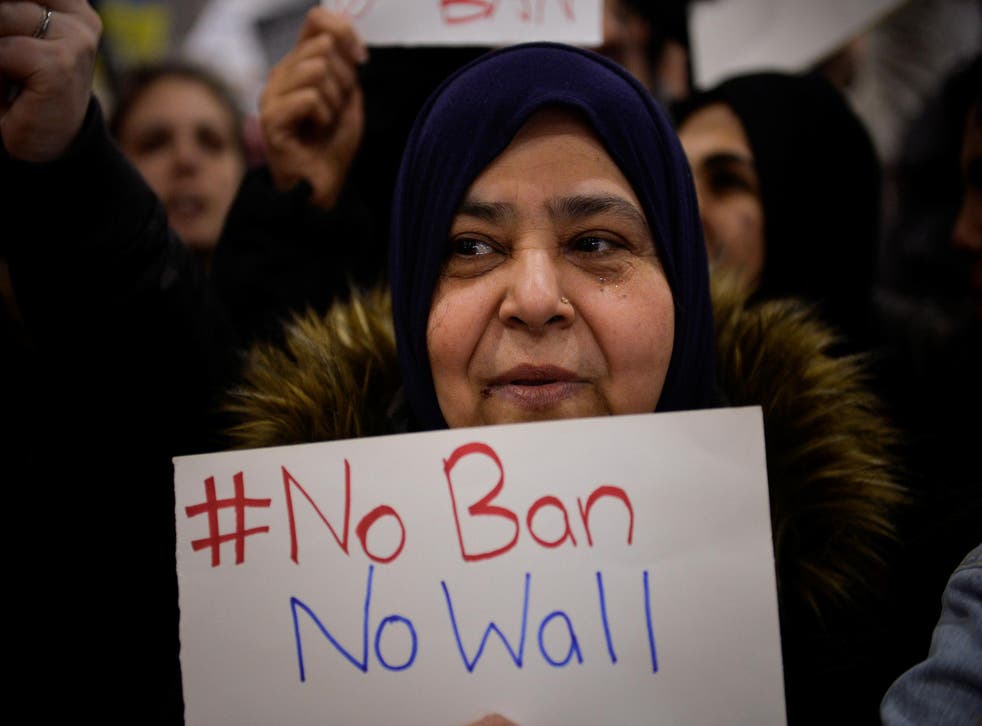 The language is carefully calibrated - as you might expect for a man who spent eight years in the most high-pressure job in the world.
But the three sentence statement issued by Barack Obama about the protests that have erupted across the country in response to Donald Trump's order banning immigrants from seven Muslim-majority nations, amounts to a blistering criticism of the man who has replaced him. It is all the more striking given that Mr Trump has only been president for 11 days.
As such, it is all but unprecedented. Former presidents rarely criticise, at least in public, what plays out in the White House after they have left. Even former president Jimmy Carter, was careful in his criticism of George W Bush's decision to invade Iraq, something to which he was fundamentally opposed. Mr Bush never criticised Mr Obama.
"President Obama is heartened by the level of engagement taking place in communities around the country. In his final official speech as president, he spoke about the important role of citizen and how all Americans have a responsibility to be the guardians of our democracy - not just during an election but every day," said the statement.
Boris Johnson defends Donald Trump against 'demonising attacks'
The statement alluded to, but did not specifically mention Mr Trump's temporary ban on refugees from several Muslim-majority countries. The White House claims the order is is not Muslim ban because dozens of Muslim-majority countries are not affected, though that is how it has been widely perceived.
The Associated Press said that Mr Obama's spokesman, Kevin Lewis, said the former president was heartened by the amount of engagement being seen across the country and was referring to protests against Mr Trump's order on immigration and refugees.
"Citizens exercising their Constitutional rights to assemble, organise and have their voices heard by their elected officials is exactly what we expect to see when American values are at stake," the statement continued.
"With regard to comparisons to President Obama's foreign policy decisions, as we've heard before, the President fundamentally disagrees with the notion of discriminating against individuals because of their faith or religion."
Mr Obama has not weighed in on a political issue since leaving office on January 20 and making way for his successor. He has said he plans to give Mr Trump room to govern but has also said he would speak out if the New York tycoon's actions violated basic US values. Thousands of protests across the country have taken part in demonstrations against the order, insisting that his Muslim travel ban does breach fundamental US values.
Join our new commenting forum
Join thought-provoking conversations, follow other Independent readers and see their replies