Donald Trump 'has betrayed moral fabric of US' with Charlottesville comments, says tearful Republican lobbyist
Republican lobbyist condemns president's 'disturbing' comments on neo-Nazi violence
Gabriel Samuels
Wednesday 16 August 2017 16:57 Comments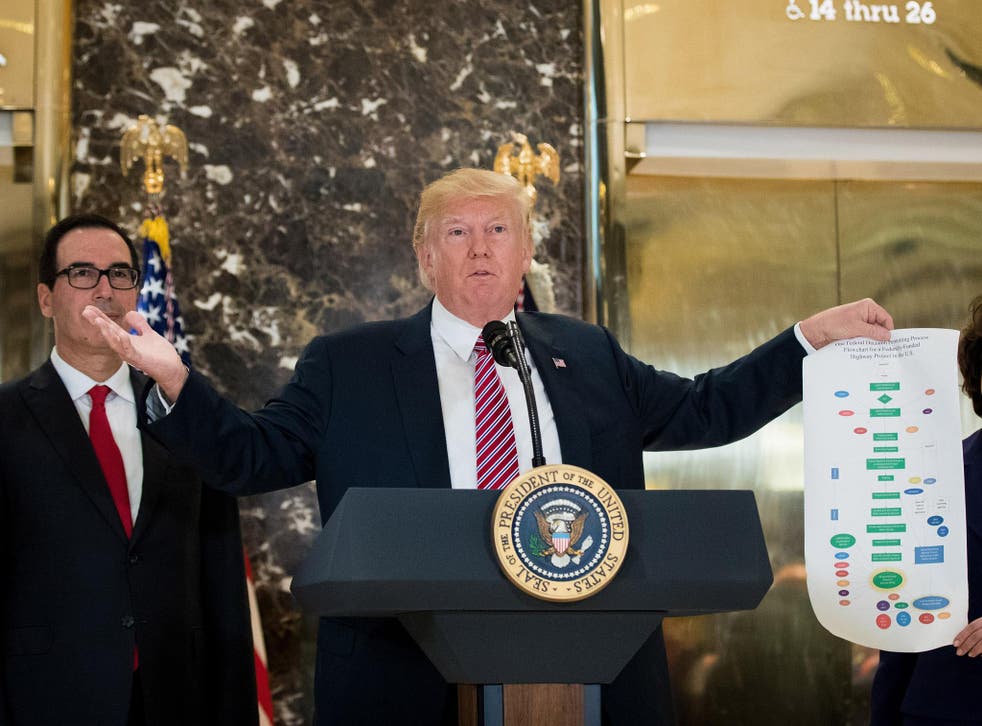 President Trump has "betrayed the moral fabric" of the US by failing to condemn white supremacists involved in the Charlottesville violence and anyone who supports him is "morally bankrupt", according to a Republican lobbyist.
Gianno Caldwell wiped tears away as he spoke to Fox News, a network which has historically backed Mr Trump's administration, after the president said blame for the racially-charged incidents in Virginia should be shared by both sides of the political spectrum.
Mr Caldwell said he found the president's comments "very troubling" and "disturbing", and called on Mr Trump to "learn a lesson" from his controversial press conference on Tuesday.
"Our president has literally betrayed the conscience of our country," he said. "He has failed us. Good people do not pal around with Nazis and white supremacists.
"For anyone to come on any network and defend what president Trump did and said yesterday has the potential to be morally bankrupt.
"We need to let him know it's time to have a real conversation about race."
Donald Trump's international Presidential trips

Show all 22
More than 30 people were injured and a 32-year-old woman died at Charlottesville when a car allegedly driven by a white nationalist ploughed into a crowd of counter-protesters.
The rally was the largest congregation of white nationalist groups in over a decade and saw brawls between people holding KKK banners and confederate flags and groups of anti-fascist protesters.
Register for free to continue reading
Registration is a free and easy way to support our truly independent journalism
By registering, you will also enjoy limited access to Premium articles, exclusive newsletters, commenting, and virtual events with our leading journalists
Already have an account? sign in
Join our new commenting forum
Join thought-provoking conversations, follow other Independent readers and see their replies