Donald Trump says he will get 'nasty' about Bill Clinton's 'infidelities' at the second presidential debate
After the first presidential debate on Monday, the Republican said he stayed away from the topic out of respect for his rival's daughter, Chelsea Clinton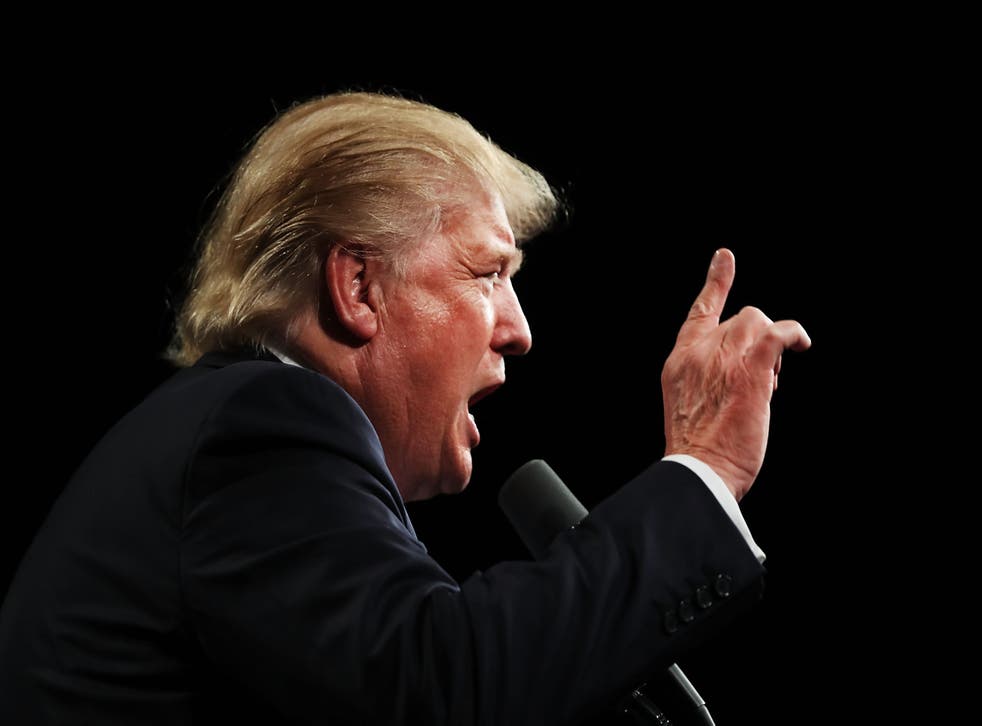 Donald Trump plans to be "even nastier" about Bill Clinton's affairs to "unnerve" Hillary Clinton at the next presidential debate.
Mr Trump told The New York Times that he will bring up the former president's affairs with Monica Lewinsky and Gennifer Flowers, and will accuse Ms Clinton of defending her husband who brought "shame" on the presidency.
"She's nasty, but I can be nastier than she ever can be," he said.
He added that he would start preparing for the second debate, airing 9 October, this weekend.
The Republican, who struggled to gain good reviews for the first debate against his rival on Monday night, accused Ms Clinton on Friday of marrying the "single greatest abuser of women in the history of politics".
"Hillary was an enabler, and she attacked the women who Bill Clinton mistreated afterward," he said.
"I think it's a serious problem for them, and it's something that I'm considering talking about more in the near future."
Clinton Slams Trump for Debate Comments
He insisted his own marital history did not include infidelity, and he did not discuss the breakdown of his first marriage to Ivana Trump when he left her for Marla Maples, whom he married in 1993.
"No – I never discuss it. I never discuss it. It was never a problem," he said, adding that he was not president at the time.
Ms Maples and Mr Trump divorced in 1999 and he married Melania Trump in 2005.
The attack on Bill Clinton will be an attempt to win over women voters, with whom he has record-low favourability ratings.
In the spin room after the first debate, he told CNN that he had not approached the subject of Bill Clinton out of "respect" for their daughter, Chelsea Clinton, who is to believed to be close friends with his eldest child, Ivanka Trump.
He had previously threatened to invite Ms Flowers to sit in the front row of the first debate, but later retracted the invitation.
The newly emphasised line of attack towards Ms Clinton's marriage comes in retaliation over the spat surrounding former Miss Universe winner, Alicia Machado. Hillary Clinton accused him at the first debate of calling the model "Miss Piggy" and "Miss Housekeeping".
As Mr Trump insisted this week that the model, who gained a "massive amount of weight" in the mid-1990s, was the "worst" winner they had ever had, Ms Clinton retorted that his criticisms and late night tweets about the model were "unhinged" and made him "temperamentally unfit" to be president.
This week Buzzfeed reported that the mogul had a non-sexual cameo in a soft core porn film in the 1990s, where he sprayed a bottle of champagne onto a Playboy-branded limousine.
Mr Trump also accused of Ms Machado of appearing in a sex tape, but has failed to provide evidence.
Register for free to continue reading
Registration is a free and easy way to support our truly independent journalism
By registering, you will also enjoy limited access to Premium articles, exclusive newsletters, commenting, and virtual events with our leading journalists
Already have an account? sign in
Register for free to continue reading
Registration is a free and easy way to support our truly independent journalism
By registering, you will also enjoy limited access to Premium articles, exclusive newsletters, commenting, and virtual events with our leading journalists
Already have an account? sign in
Join our new commenting forum
Join thought-provoking conversations, follow other Independent readers and see their replies