Donald Trump blames George W Bush for 9/11
'Say what you want, the World Trade Center came down during his time'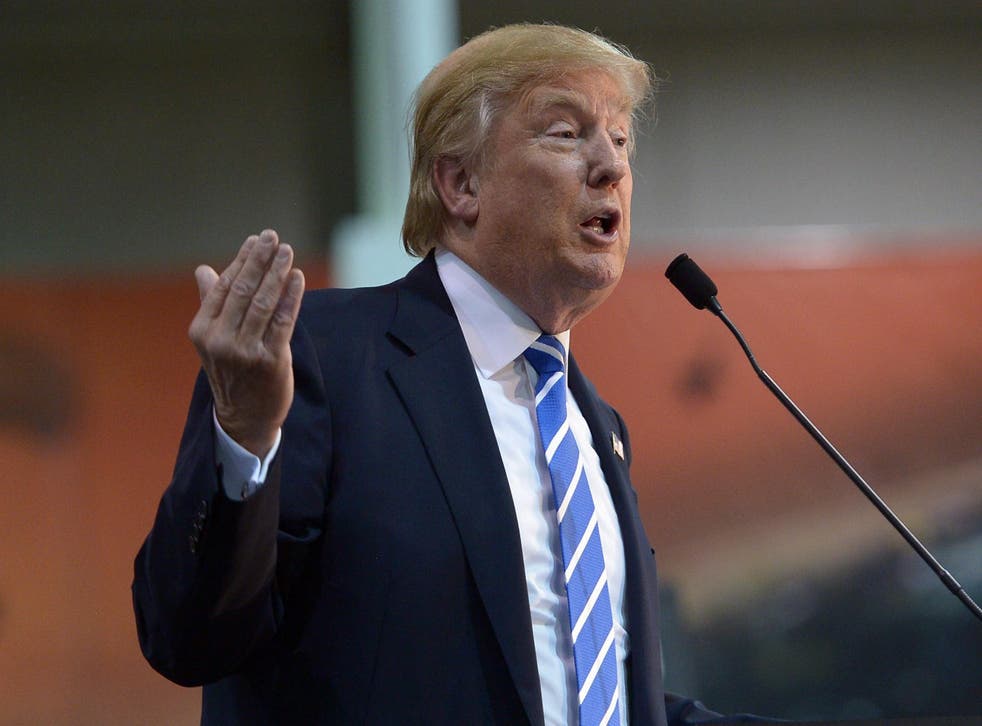 Donald Trump is still Donald Trump.
During an interview on Bloomberg TV on Friday, Mr Trump was asked how he would make Americans safe and proud while dealing with potential crisis.
"I think I have a bigger heart than all of them. I think I'm much more competent than all of them. When you talk about George Bush — I mean, say what you want, the World Trade Center came down during his time."
Yes, the Republican front-runner said that former President George W Bush is somewhat responsible for the September 11, 2001 attacks that took the lives of 2,977 people in New York City, Washington DC and Shanksville, Pennsylvania.
Bloomberg anchor Stephanie Ruhle immediately interjected telling him: "Hold on, you can't blame George Bush for that."
However, it was too late, Mr Trump continued to air out his feelings toward the Republican establishment: "He was president, okay? Blame him or don't blame him but he was president. The World Trade Center came down during his reign."
He would then criticise the government's response to the Sandy Hook Elementary School shooting that left 20 children and six staff members dead in 2012.
"If you look at Sandy Hook, those people are still begging for help. It's a disaster, and it's a disaster all over the place," he said. "Government has proven to be a disaster during the Obama administration. What we need is a leader, we don't have a leader."
Jeb Bush, who's currently polling fourth behind Mr Trump, Ben Carson and Marco Rubio, would unsurprisingly come to the defense of his older brother by releasing a statement on Twitter.
Just last week, Mr Trump took a shot at former President Bush on CNN by calling the war in Iraq a "terrible mistake."
"We made a terrible mistake getting involved there in the first place. It's a mess, it's a mess and at this point we probably have to [leave soldiers in Afghanistan] because that thing will collapse in about two seconds after they leave."
Watch the full segment below:
Register for free to continue reading
Registration is a free and easy way to support our truly independent journalism
By registering, you will also enjoy limited access to Premium articles, exclusive newsletters, commenting, and virtual events with our leading journalists
Already have an account? sign in