Donald Trump slams New York Times in Tweets after promising to be 'restrained' on Twitter
President-elect posts series of scathing tweets hours after vowing to restrain himself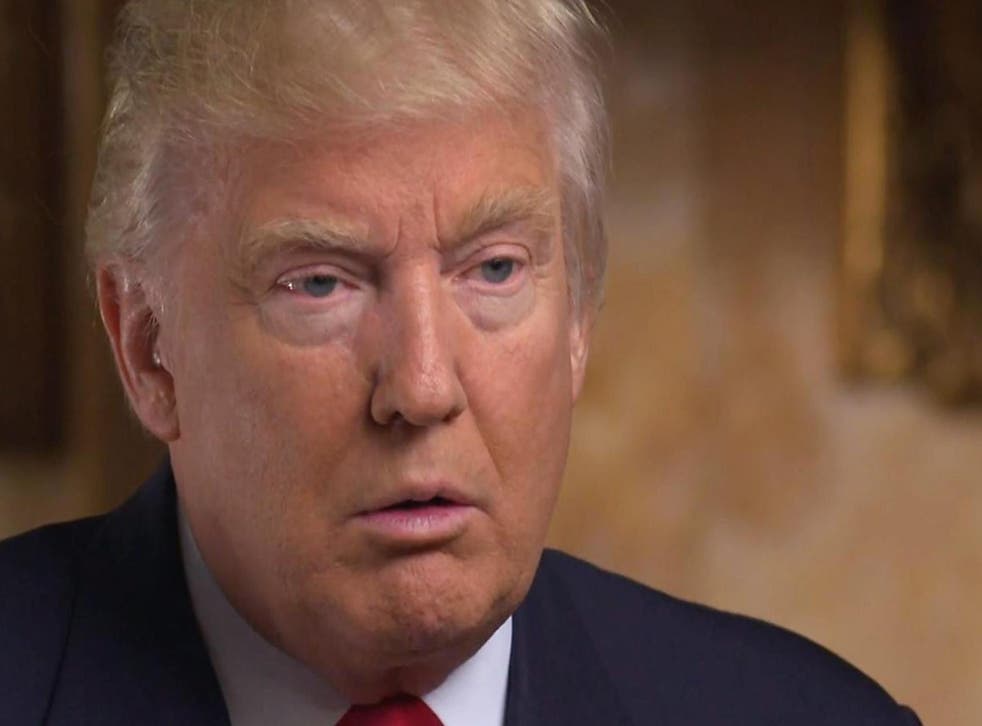 Donald Trump has lambasted the New York Times in a series of tweets, despite recently saying he was going to be "very restrained" on Twitter.
The President-elect posted a number of tweets on Sunday morning accusing America's second largest newspaper of "poor and highly inaccurate" reporting and "dishonesty".
Mr Trump's Twitter remarks came just hours after he told CBS's 60 Minutes program he would tone his Twitter usage down, saying: "I'm going to be very restrained, if I use it at all, I'm going to be very restrained."
Tagging the New York Times in his tweet, the businessman wrote: "Wow, the NY Times is losing thousands of subscribers because of their very poor and highly inaccurate coverage of the 'Trump phenomena'."
Less than an hour later, the President-elect posted another tweet accusing the paper of inaccurate reporting, tweeting: "The NY Times states today that DJT believes 'more countries should acquire nuclear weapons.' How dishonest are they. I never said this!"
Mr Trump finished his Twitter rant by claiming the newspaper had apologised to readers for their "bad" coverage of him, stating: "The NY Times sent a letter to their subscribers apologizing for their BAD coverage of me. I wonder if it will change - doubt it?"
In response to the initial attack, the New York Times contradicted Mr Trump's claims, telling CNN in a statement: "Since Election Day, we have seen a surge in digital subscriptions, three times what is normal."
During his interview with CBS, due to air on Sunday, Mr Trump went on to applaud social media as his "method of fighting back" against negative coverage in the media and hailing Twitter's ability to spread messages
The President-elect's famously controversial Twitter usage since winning the election has taken several different turns.
The day after winning the election the billionaire posted a bitter-sounding tweet saying it was "unfair" that people "incited by the media" were protesting his win, but the day after praised the same protestors for having "passion" for the country.
Other tweets since the election have included Mr Trump's assertion that he and President Barack Obama had "great chemistry" during their first meeting, and reports of high-profile politicians congratulating him, which he described as "Very nice!"
Also among Mr Trump's recent Twitter posts are self-congratulatory declarations such as: "The debates, especially the second and third, plus speeches and intensity of the large rallies, plus OUR GREAT SUPPORTERS, gave us the win!
Join our new commenting forum
Join thought-provoking conversations, follow other Independent readers and see their replies