Donald Trump 'bombarded Princess Diana with flowers and gave her the creeps', claims TV presenter Selina Scott
The billionaire reportedly sent bouquets of roses to Kensington Palace after her divorce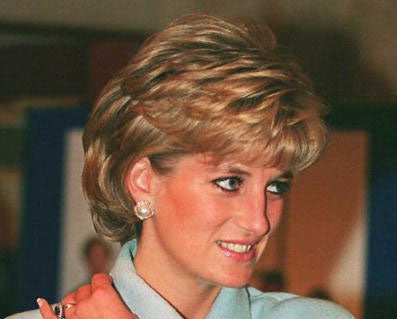 Diana, Princess of Wales thought Presidential candidate Donald Trump gave her "the creeps" after he attempted to woo her after her divorce from Prince Charles.
The BBC TV presenter Selina Scott, who has been called "sleazy" by Mr Trump in the past, revealed she was told by the princess that the American billionaire had "bombarded her at Kensington Palace with massive bouquets of flowers, each worth hundreds of pounds" despite previously telling Ms Scott that he was on Charles' side because Diana "sounds a handful".
"Trump clearly saw Diana as the ultimate trophy wife", she told The Sunday Times
Diana reportedly asked Ms Scott for advice on what to do.
Ms Scott said she told her to "throw them in the bin" and Diana laughed.
Mr Trump later wrote after Diana's death that his "only regret in the women department" was that he never had the chance to "court Lady Diana Spencer".
Ms Scott said that Fox News anchor Megyn Kelly "had it easy" in her encounter with Mr Trump.
Mr Trump attacked the professionalism of the journalist when she co-chaired the debate between Republican presidential candidates last week suggesting she had been so combative because she had "blood coming out of her wherever".
But Ms Scott alleges he inundated her with angry mail after she made a critical documentary on him during the 1990s.
She said: "It drove Trump mad with rage and he initiated what was to become a long series of threats and vicious letters to me.
"This would culminate in threats from him that he would sue me for every penny I had and ruin my career."
He said she was "obnoxious", "not at all very smart" and "a major loser".
It was only after she threatened legal action did the letters stop, she says.
Commenting on the claims about Princess Diana, a spokesman for Mr Trump said: "They had a great relationship, liked each other a lot, but nothing ever came of it."
Donald Trump's most controversial quotes
Show all 14
Join our commenting forum
Join thought-provoking conversations, follow other Independent readers and see their replies