Donald Trump still 'definitely involved' in business empire despite US President' s assurances, says senior employee
'He asked if his presidency hurt the businesses. So, he seems self aware about things, at least more than he lets on'
Jeff Farrell
Friday 29 December 2017 12:47 Comments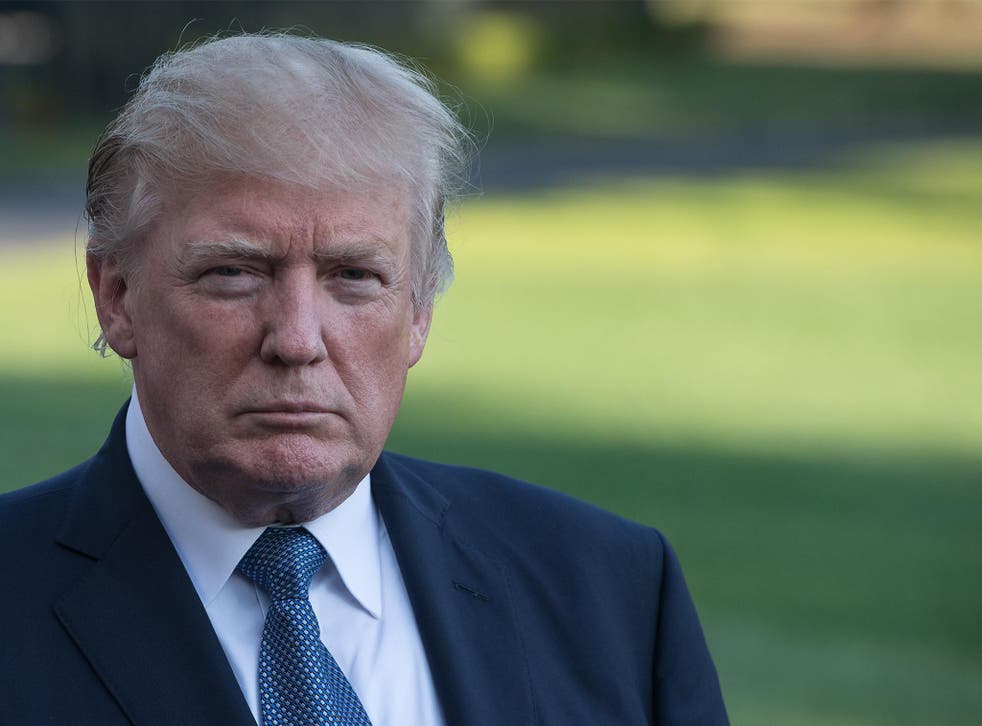 Donald Trump is still "definitely involved" in the running of his Washington DC hotel, according to a recently revealed email from one of its most senior employees.
When he took office, the US President gave assurances he would step down from multi-billion dollar Trump Organization, to avoid a potential conflict of interests with foreign governments.
Shortly before his inauguration he declared that he had formally given "complete and total" to his sons Donald Jr and Eric Trump.
But that claim appeared to have been contradicted by the director of revenue management at the Trump International Hotel in Washington DC.
"I had a brief meeting with him a few weeks ago, and he was asking about banquet revenues and demographics," Jeng Chi Hung wrote in a September email to a former employer.
"And, he asked if his presidency hurt the businesses. So, he seems self aware about things, at least more than he lets on."
Ten great things Donald Trump will give the world in 2018
He added that Mr Trump was "supposed to be out of the business and passed on to his sons, but he's definitely involved", according to the Daily Beast website, which originally reported the story.
But hotel spokeswoman Patricia Tang dismissed Mr Hung's claims. "Completely false and employee admitted to making the statement to inflate himself," she told The Independent.
It followed comments by the hotel's managing director Mickael Damelincourt who confirmed that Mr Hung had sent the email but described its contents as "total nonsense".
World news in pictures

Show all 50
"Upon review of the email referenced in your inquiry, we have met with the individual and he has confirmed that he made these comments up in an effort to enhance his sense of importance to a former employer," he said.
"In fact, this individual confirmed to me today that he has never met the President nor did any conversation ever take place. We are continuing to investigate this matter internally."
Mr Hung told the publication he could not comment on the email.
The Independent has tried to contact the hotel for comment, but none had arrived at the time of publication.
Mr Trump insisted his sons would "not discuss" any of the Trump Organization's dealings with him, when he handed them the reins in January.
The US president has been threatened with legal action over claims that his businesses have benefited unfairly since Mr Trump stepped into the White House.
A federal judge last week threw out one lawsuit which included claims by a liberal watchdog that the tycoon had been given "cash and favours from foreign governments" through their use of his hotels for events as well as leases of his buildings and through real estate deals.
Judge George Daniels made his decision after concluding that the allegations made by the Citizens for Responsibility and Ethics in Washington had a "lack of standing."
Register for free to continue reading
Registration is a free and easy way to support our truly independent journalism
By registering, you will also enjoy limited access to Premium articles, exclusive newsletters, commenting, and virtual events with our leading journalists
Already have an account? sign in
Join our new commenting forum
Join thought-provoking conversations, follow other Independent readers and see their replies