Republicans change rules so Democrats cannot block controversial Trump Cabinet picks
'We took some unprecedented actions today due to the unprecedented obstruction on the part of our colleagues'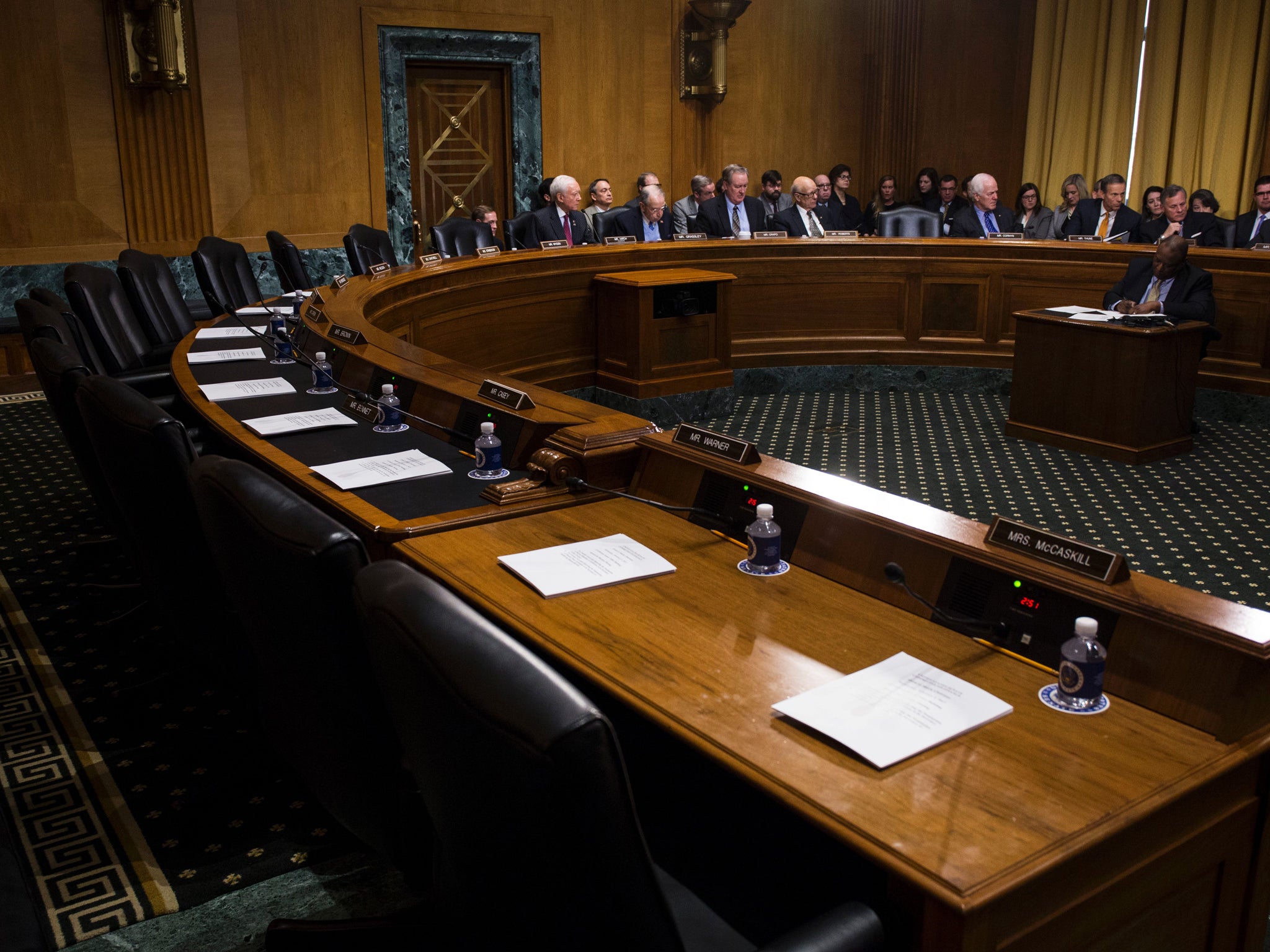 The Senate committee has approved President Donald Trump's picks for Health and Treasury secretaries after majority Republicans suspended the panel's rules.
Republicans faced a second day of sitting in a half-empty hearing chamber as Democrats launched a boycott of Mr Trump's cabinet nominees. The rule they suspended required at least one Democrat to be present for votes, amid the escalation in partisan tensions in the new Congress.
"We took some unprecedented actions today due to the unprecedented obstruction on the part of our colleagues," said Senate Finance Committee chair Orrin Hatch. "As I noted earlier, the Senate Finance Committee has traditionally been able to function in even the most divisive political environments. That all changed yesterday."
The controversial orders Donald Trump has already issued
Show all 9
The Senate Finance Committee approved Georgia GOP Rep Tom Price to become Health secretary and financier Steve Mnuchin to be Treasury secretary by a pair of 14-0 votes.
Democrats boycotted the meeting, demanding time to ask more questions about both nominees.
Donald Trump sacks acting attorney general over immigration ban
Top Senate finance Democrat, Sen Ron Wyden, had concerns about Mr Mnuchin's truthfulness regarding foreclosure practices during his time as the chief executive of a mortgage lending company. Mr Wyden also questioned Mr Price's time in Congress, inquiring about whether or not the HHS nominee used healthcare legislation to his financial advantage.
"Despite repeated requests by members of this Committee, both nominees have yet to answer important questions that impact the American people," Democratic committee members said in a letter to Mr Hatch explaining their boycott.
Democratic Sen Sheldon Whitehouse issued a statement rebuking the move by Republicans, and expressed his concerns for the future of dealing with an unchecked Trump administration.
"With each day of his administration, President Trump has shown us new ways to disregard the Constitution and the basic norms that both parties must respect for our democracy to work. It has become increasingly clear that Senate Republicans won't yet check him," he said.
"Stacking and jamming these nominees through is a dark day for the Senate," Mr Whitehouse added. "There will come a time, very soon I fear, that Republicans and Democrats need to work together to keep the excesses of this president in check.
"I hope my colleagues do not irrevocably undermine our ability to do so."