Donald Trump campaign office run by 12-year-old boy
With help from other pre-teens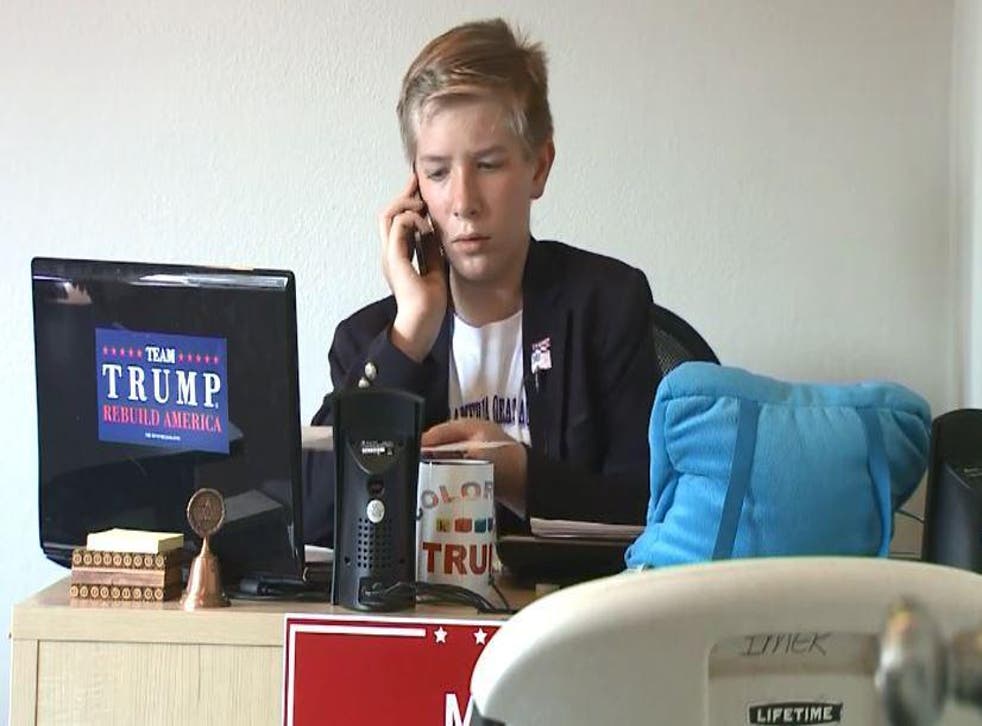 The Donald Trump presidential campaign office in one of the most populous counties in swing state Colorado is being spearheaded by a 12-year-old boy.
Weston Imer runs day-to-days operation in the Jefferson County office, at least until he has to go back to school in September.
Though his mother is the official field coordinator of the volunteer-run office, Imer has been doing the lion's share of the work, occasionally recruiting other pre-teen friends to help out (see below).
"Get involved," Imer told St. Louis local news station KMOV. "That's what I'm going to say. Get involved. Kids need to be educated.
Of his plan to some day become president himself, he added: "Watch for me - 2040. And Barron Trump, if you are watching, in 2040 I'll take you as my running mate."
Mr. Trump's had problems with staffing of late, his campaign manager Paul Manafort having resigned on Friday.
Register for free to continue reading
Registration is a free and easy way to support our truly independent journalism
By registering, you will also enjoy limited access to Premium articles, exclusive newsletters, commenting, and virtual events with our leading journalists
Already have an account? sign in
Register for free to continue reading
Registration is a free and easy way to support our truly independent journalism
By registering, you will also enjoy limited access to Premium articles, exclusive newsletters, commenting, and virtual events with our leading journalists
Already have an account? sign in
Join our new commenting forum
Join thought-provoking conversations, follow other Independent readers and see their replies