Donald Trump: 9 campaign promises he really is following through with
The billionaire is keeping to his most high profile pledge to build a wall across the border between the US and Mexico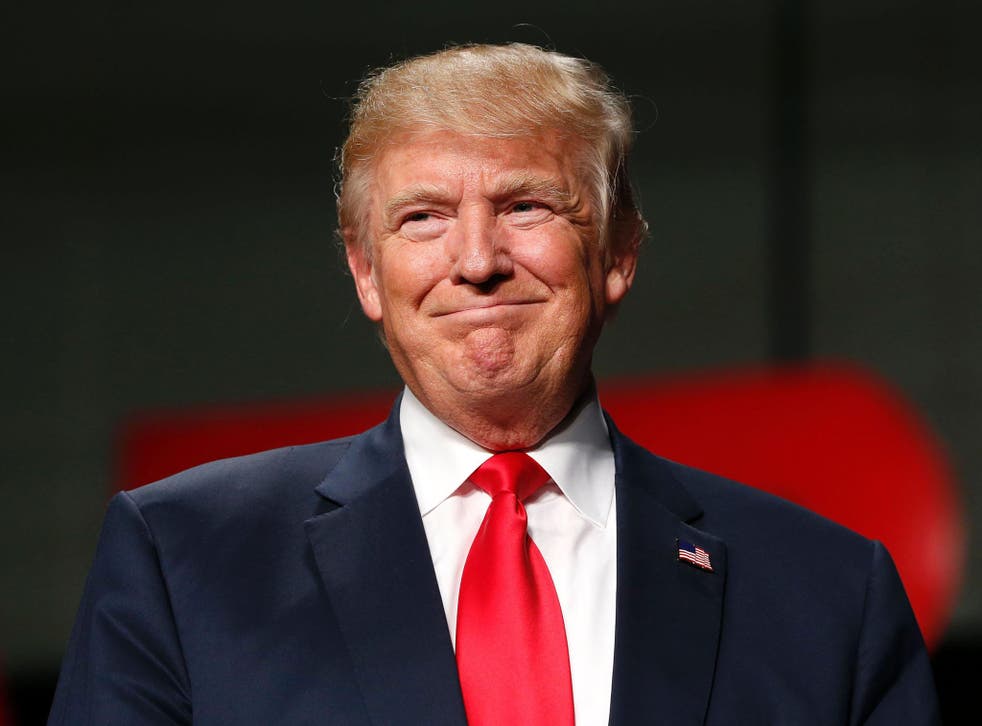 Donald Trump made some of the most divisive and unlikely pledges ever heard by a presidential nominee during the US election campaign.
The billionaire businessman has already performed a number of U-turns in the week since becoming president-elect - but there are just as many he is plans to follow through on.
1. Building a wall between the US and Mexico
Trump: Wall between US and Mexico will be fencing
Before becoming president-elect, Mr Trump promised he would build a "beautiful" and "impenetrable" wall along the 2,000 mile border between the US and Mexico.
While he has now admitted "there could be some fencing", the Republican is sticking to his pledge to start construction the days he gets into office. He also maintains Mexico will pay for it.
2. Limiting abortion rights
Trump thinks Clinton's abortion policy means you can 'rip the baby out' after being nine months pregnant
During the final presidential debate, Mr Trump hinted he could reverse Roe vs Wade; the Supreme Court ruling that gave all women in the US abortion rights.
In his first prime-time television interview on CBS, Trump reiterated his plan to name a Supreme Court justice who would help overturn the 1973 ruling.
Asked where that would leave women seeking an abortion in states that subsequently banned it, he said: "Well, they'll perhaps have to go - they'll have to go to another state."
3. Forming a closer relationship with Russia
Putin: Russia ready to restore US relations after Trump win
Mr Trump praised Vladimir Putin as "strong" in the lead up to the election, adding: "He's been a leader, far more than our president has been a leader."
On Wednesday, the Kremlin announced the two had agreed to meet face-to-face during a phone call.
The statement said the both leaders agreed relations had become "unsatisfactory" and their goal was to open a new era of "constructive cooperation on a broad range of issues".
4. Allowing citizens easier access to automatic weapons
Democrats demand gun control
Mr Trump has consistently made clear his commitment to the Consitution's Second Amendment, which gives citizens the "Right to Keep and Bear Arms".
The 70-year-old's current position on gun bans is made clear on his website. "Gun and magazine bans are a total failure", it reads.
"Law-abiding people should be allowed to own the firearm of their choice. The government has no business dictating what types of firearms good, honest people are allowed to own."
5. Pulling out of the Paris climate treaty
Paris Climate Change talks - The Brandalism Project
Before his election, Mr Trump described the Paris Agreement as "unbelievable", and promised to remove the US from its list of signatories.
A source from the president-elect's new transition team has since confirmed the Republican is looking for a quick escape from the treaty.
6. Increasing the use of the most polluting fossil fuels and scrapping the Clean Power Plan
Climate change: It's "game over" for planet earth
Mr Trump has previously said global warming is a "hoax" created "by the Chinese in order to make US manufacturing non-competitive". At campaign rallies he also called for more fossil fuel drilling and fewer environmental regulations.
His latest online policy document states he plans to make the country energy independent by "unleashing Americas $50 trillion in untapped shale, oil and natural gas reserves".
He also plans to dig up "hundreds of years" in coal reserves and ditch Barack Obama's Clean Power Plan to deal with global warming.
7. Banning people from coming to the US
Amal Clooney undermines Trump's controversial Muslim ban speech
Shortly after the terrorist attacks in Paris in November 2015, Mr Trump called for a temporary ban on all Muslims from entering the country until he "figured out what the hell was going on".
Although that pledge mysteriously disappeared from his website the same day millions of voters went to the polls, it still states he plans to "suspend immigration from some of the most dangerous and volatile regions of the world".
8. Repealing Obamacare
Donald Trump shifts his position on Obamacare during CBS 60 minutes interview
Mr Trump repeatedly denounced President Obama's signature achievement, the Affordable Care Act. Commonly known as Obamacare, the billionaire said it was "blowing up" and planned to replace it with "something much less expesive".
Now on the verge of power, Mr Trump has softened his stance, telling media he will "look at" President Obama's suggestions after they met at the White House. He maintained though that Obamacare will be "amended, or repealed and replaced".
9. Starting a trade war with China
Mr Trump has repeatedly accused China of being a currency manipulator, and told supporters the US is "going to hell" due to his belief other nations are destroying the country's industrial base.
As well as maintaining his commitment to pulling out of Nafta and killing the Trans-Pacific Partnership, Mr Trump is also determined to "use every lawful presidential power to remedy trade disputes if China does not stop its illegal activities".
Register for free to continue reading
Registration is a free and easy way to support our truly independent journalism
By registering, you will also enjoy limited access to Premium articles, exclusive newsletters, commenting, and virtual events with our leading journalists
Already have an account? sign in
Register for free to continue reading
Registration is a free and easy way to support our truly independent journalism
By registering, you will also enjoy limited access to Premium articles, exclusive newsletters, commenting, and virtual events with our leading journalists
Already have an account? sign in
Join our new commenting forum
Join thought-provoking conversations, follow other Independent readers and see their replies