President Donald Trump opens door to reviving CIA 'black site' prisons in executive order draft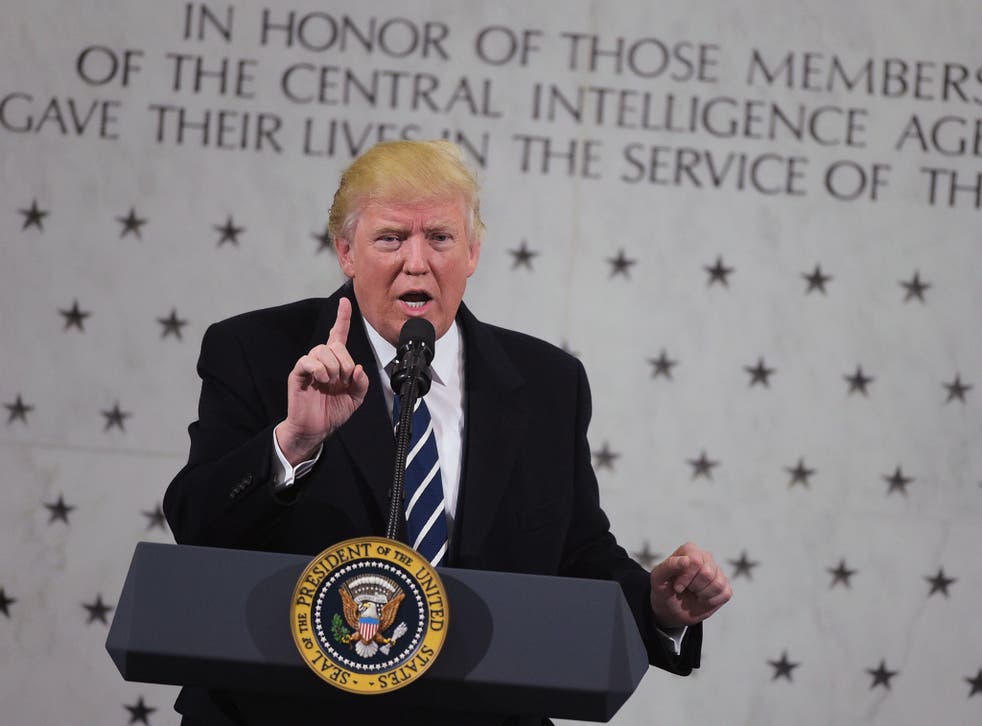 President Donald Trump is expected to lift the ban on overseas CIA "black site" prisons, reversing an executive action signed by Barack Obama to shut down such sites.
Mr Trump will revoke the restrictions put into place by the Obama administration, which had been celebrated by human rights advocates, as he asserts a more openly aggressive approach to dealing with suspected terrorism abroad.
The draft order, titled "Detention and Interrogation of Enemy Combatants", would also revoke the International Committee of the Red Cross' access to wartime detainees.
The document orders top national security officials to "recommend to the president whether to reinitiate a program of interrogation of high-value alien terrorists to be operated outside the United States and whether such program should include the use of detention facilities operated by the Central Intelligence Agency".
Mr Trump made it clear that he hopes to bring back waterboarding and a "hell of a lot worse". But the President claimed that Defence Secretary James Mattis convinced him to tone down his position on torture.
"Give me a pack of cigarettes and a couple of beers," Mr Trump claimed Mr Mattis said during their November meeting, "and I do better with that than I do with torture."
The controversial orders Donald Trump has already issued

Show all 9
In 2007, President George W Bush issued an executive order in response to a Supreme Court decision in the prior year that held CIA interrogators to the Geneva Convention, putting them at risk for war crimes prosecution. Mr Bush's directive defined prisoner abuses that counted as war crimes under international law. It still allowed interrogators to use tactics that were not included in the list.
President Obama issued an overhaul in the US detention policy that undid much of what the second Bush administration allowed, limiting interrogation techniques to what was listed in the Army Field Manual. Congress approved an action to make that directive a law.
Theresa May rules out torture despite Trump's promise to bring it back
But news of the order has already inflamed the concern of top Democrats and Republicans in Congress.
"The president can sign whatever executive orders he likes. But the law is the law," said Republican Sen John McCain. The Arizona senator was held captive during the Vietnam War – for which Mr Trump ridiculed him during the campaign.
"We are not bringing back torture in the United States of America."
Human Rights First director Elisa Massimino told the New York Times that the draft order was "flirting with the return to the 'enhanced interrogation programme' and the environment that gave rise to it", despite the fact that former military leaders have denounced torture as "illegal, immoral, and damaging to national security".
"It would be surprising and extremely troubling if the national security cabinet officials were to acquiesce in an order like that after the assurances that they gave in their confirmation hearings," she added.