Donald Trump claims 'I'm doing good for the Muslims' as petition to ban him from UK passes 380,000 signatures
'Many Muslim friends of mine say, 'Donald, you brought something up to the fore that is so brilliant and so fantastic.'
Lizzie Dearden
Thursday 10 December 2015 01:01 Comments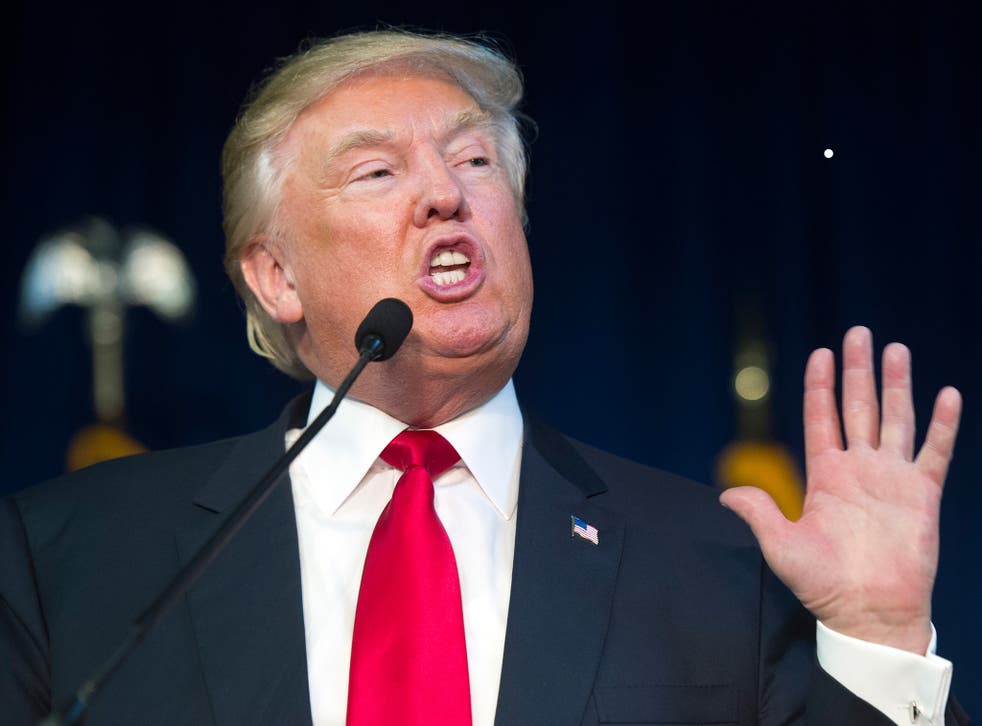 Donald Trump has claimed that his Muslim friends think his suggestion to bar every foreign member of the religion from entering the US is "fantastic".
The American Presidential candidate was continuing to defend himself as the number of signatures on petition calling on the UK to ban him from visiting the country passed 380,000.
It has been signed by people from every area of Britain, analysis showed, and will be considered for debate in the House of Commons.
Demand to back the petition was so high that the government website hosting it crashed several times on Wednesday.
Donald Trump's most controversial quotes

Show all 14
As global condemnation of Trump's comments continued he defended himself from racism accusations in an interview on CNN News.
"I am the least racist person that you have ever met," he said.
"I'm doing good for the Muslims…many Muslim friends of mine are in agreement with me. They say, 'Donald, you brought something up to the fore that is so brilliant and so fantastic.'"
Trump also claimed that while world leaders, including David Cameron, the UN Secretary-General and Benjamin Netanyahu have criticised him, the American people have not.
"The group that is not criticising me is the public," he said.
"The public agrees with what I said. They saw those two animals (in San Bernardino) last week go out and shoot people."
That assertion did not seem to be reported by damning newspaper headlines across the US and several Twitter trends being used to mock the politician.
The Republican Presidential hopeful was also ridiculed for claiming that parts of London and Paris are "so radicalised" police officers are "afraid for their very lives".
Register for free to continue reading
Registration is a free and easy way to support our truly independent journalism
By registering, you will also enjoy limited access to Premium articles, exclusive newsletters, commenting, and virtual events with our leading journalists
Already have an account? sign in
Join our new commenting forum
Join thought-provoking conversations, follow other Independent readers and see their replies