Trump complains that Cleveland Indians replacing racist name is 'cancel culture at work'
Trump earlier criticised the Washington NFL franchise for dropping 'Redskins' from its name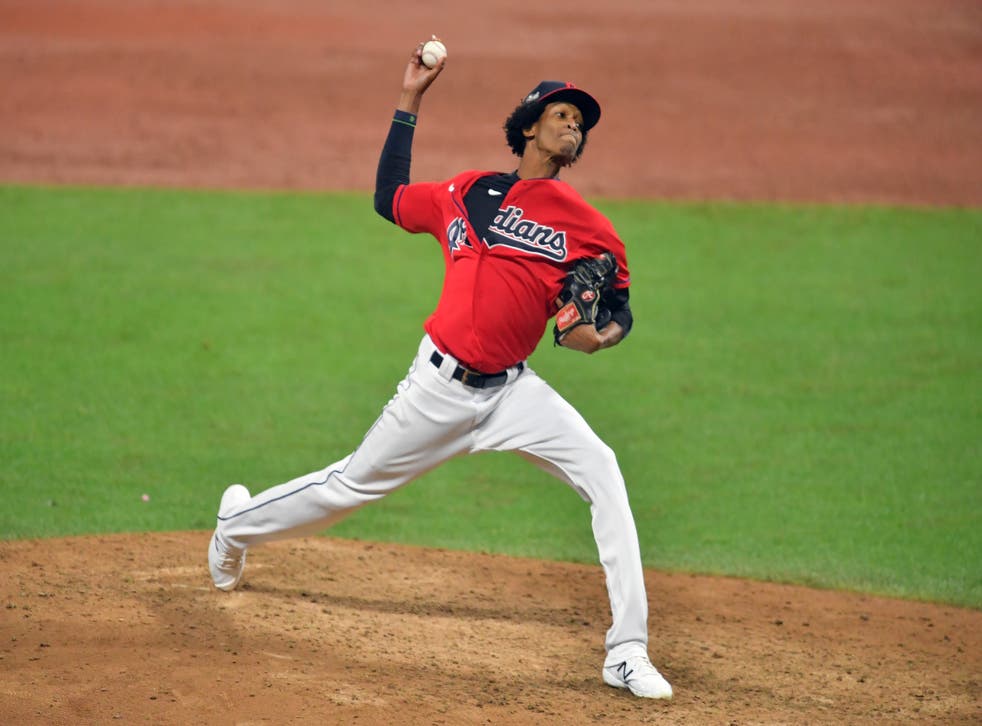 Donald Trump has slammed the reported decision by Cleveland's Major League Baseball team to "Indians" from their name, saying it is "cancel culture at work". 
The team from Cleveland, Ohio, will change the moniker that has long been associated with racial insensitivity towards Native Americans, in a move first reported by the New York Times.
Mr Trump, who previously criticised the Washington NFL franchise for dropping "Redskins" from its name, said the move was "not good news" for Indians as well.
Trump tweeted: "Oh no! What is going on? This is not good news, even for 'Indians'. Cancel culture at work!"
The decision is likely to be announced officially this week, US media reported, but the team is expected to continue to use their current name for the 2021 season before a transition in 2022.
The 105-year-old name has long faced criticism from Native American groups and some portions of the team's fanbase.
Calls to move away from names that have roots in racial discrimination grew louder with the massive Black Lives Matter protests this summer, culminating in the Washington "Redskins" officially changing their name in July. 
Other major sports teams with names based on Native American culture, including the Atlanta Braves and the Chicago Blackhawks, are facing mounting pressure from activists. They have said they have no plans to change their names in the near future.
In July, the Cleveland Indians announced that they were considering a name change after the police killing of George Floyd sparked a debate over racism in America.
"We are committed to making a positive impact in our community and embrace our responsibility to advance social justice and equality," the team said in a statement at the time. "Our organisation fully recognises our team name is among the most visible ways in which we connect with the community."
Earlier in 2019, the team dropped its Chief Wahoo logo, the controversial red-faced caricature used since 1947 and replaced it with block "C".
Join our new commenting forum
Join thought-provoking conversations, follow other Independent readers and see their replies