US college stops flying American flag following election of Donald Trump
'We hope this decision will enable us to instead focus our efforts on addressing racist, misogynistic, Islamophobic, anti-immigrant, anti-Semitic and anti-LGBTQ rhetoric and behaviours'
Gabriel Samuels
Wednesday 23 November 2016 14:32 Comments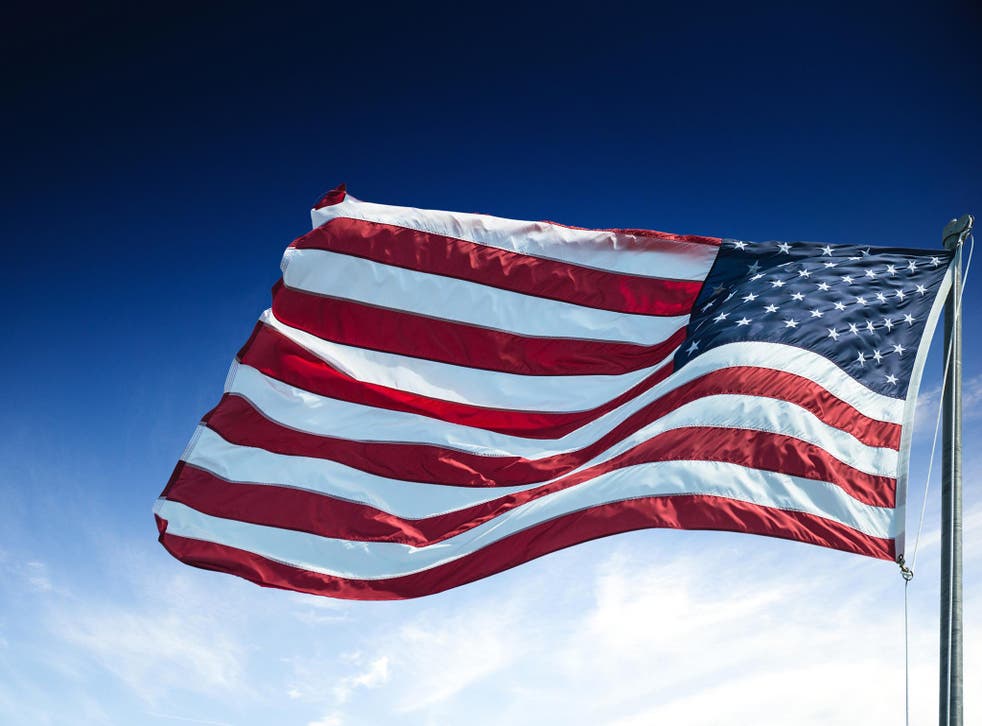 A US college has decided to stop flying the American flag following Donald Trump's victory in the presidential election, after students burned the original flag in protest.
The president of Hampshire College in Amherst, Massachusetts, announced the school would no longer fly the US flag "or any other flags for the time being", in an email to students.
"Earlier this week, in the current environment of escalating hate-based violence, we made the decision to fly Hampshire's U.S. flag at half-mast for a time while the community delved deeper into the meaning of the flag and its presence on our campus," president Jonathan Lash wrote, according to Campus Reform.
"We hope that decision to remove the flag will enable us to instead focus our efforts on addressing racist, misogynistic, Islamophobic, anti-immigrant, anti-Semitic and anti-LGBTQ rhetoric and behaviours.
"I ask our campus to join me in a commitment to living up to the ideals of our mission: to insist on diversity, inclusion, and equity from our leaders and in our communities."
The original flag was burned by students on November 10, the night before Veterans Day, following protests against Mr Trump's impending presidency at universities across the US.
There have been more than 700 incidents of harassment reported since Donald Trump's election, amid fears anti-Muslim hate crimes are reaching post-9/11 levels.
President Trump protests

Show all 20
Nearly 40 per cent of all incidents allegedly occurred in educational settings including junior schools. The reports include 206 anti-immigrant incidents, 151 anti-black, 80 anti-LGBT, 60 incidents of swastikas painted on buildings, 51 anti-Muslim and 36 anti-women.
Last week more than 2,000 high school students in Washington DC walked out of class in protest against the election of Mr Trump.
Register for free to continue reading
Registration is a free and easy way to support our truly independent journalism
By registering, you will also enjoy limited access to Premium articles, exclusive newsletters, commenting, and virtual events with our leading journalists
Already have an account? sign in
Join our new commenting forum
Join thought-provoking conversations, follow other Independent readers and see their replies