Donald Trump is backed by Democrats on pledge to pump $1 trillion into rebuilding infrastructure
Some common ground appears after months of bitter election campaigning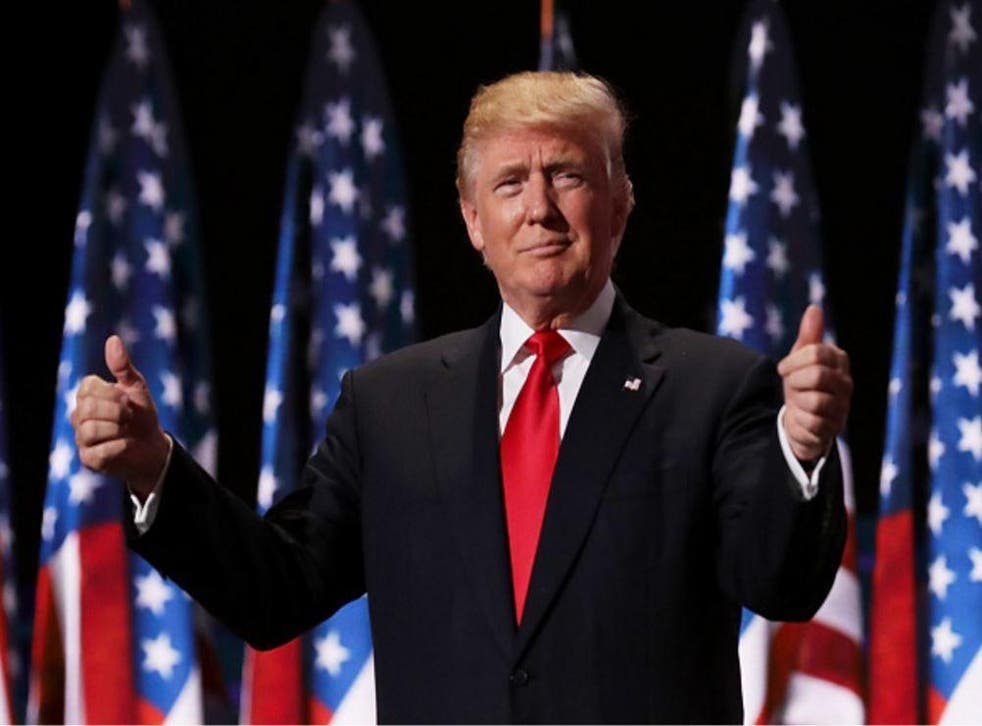 Democrats have finally found something on which they can agree with Donald Trump - his plan to pump up to $1 trillion into overhauling America's "crumbling" infrastructure.
Among the real estate tycoon's many election promises was a pledge to "refocus government spending on American infrastructure and away from the Obama-Clinton globalisation agenda", and create "thousands" of jobs in the process.
Mr Trump's campaign identified poor quality roads, contaminated water and stalled energy projects, including fossil fuel extraction, as symptomatic of a problem so severe it has even featured in a 20-minute segment on John Oliver's satirical programme Last Week Tonight, where the host described it as "important but not sexy".
Eerie images show America's deserted theme parks, abandoned shopping malls and forsaken train stations

Show all 20
Now the incoming leader of the Senate Democratic group, Chuck Schumer, has said he likes the sound of such massive investment.
He told ABC News: "We think it should be large. He's mentioned a trillion dollars, I told him that sounded good to me.
"We're not going to oppose something simply because it has the name Trump on it, but we will certainly not sacrifice our principles just to get something done."
He added that his party will push for the investment package to be more than just a series of tax breaks for companies.
Mr Trump's plan revolves around the idea that $137 billion of tax credits will be turned into $167 billion of investment by the companies that receive them to build revenue-generating projects, like toll roads. It is hoped those companies will borrow privately to finance up to $1 trillion in total spending, the Washington Post reported.
That would create jobs with taxable wages, as well as taxable corporate profits. Mr Trump's advisers believe the tax income could make the whole endeavour cost-neutral for the government.
The President-elect is now creating an infrastructure task force to coordinate among local, state and federal officials as well as the private sector.
How has Donald Trump campaigned around infrastructure?
On his campaign website, Mr Trump has promised to implement "a bold, visionary plan for a cost-effective system of roads, bridges, tunnels, airports, railroads, ports and waterways, and pipelines in the proud tradition of President Dwight D Eisenhower, who championed the interstate highway system".
Here is what he told voters he would do:
"Put American steel made by American workers into the backbone of America's infrastructure"
"Employ incentive-based contracting to ensure projects are on time and on budget"
"Make clean water a high priority. Triple funding for state revolving loan fund programs to help states and local governments upgrade critical drinking water and wastewater infrastructure"
"Link increases in spending to reforms that streamline permitting and approvals, improve the project delivery system, and cut wasteful spending on boondoggles"
"Work with Congress to modernize our airports and air traffic control systems, end long wait times, and reform the FAA and TSA"
The National Association of Manufacturers lobby group, cited by Mr Trump on his site, has claimed that the US would lose 2.5 million jobs by 2025 without "immediate action" to improve transport infrastructure.
Last month Thanksgiving week traffic in Los Angeles provided a stunning illustration of the problem as thousands of cars choked the infamous I-405 freeway, one of the country's busiest.
California commuters trapped in 'nightmare' traffic jam
Hillary Clinton also made overhauling infrastructure a main plank of her campaign, pledging to pass a bipartisan plan in her first 100 days as president.
She also criticised Mr Trump's plan to build a border wall, saying the reported $25 billion cost could go towards 1,500 new schools, or power five million homes through renewable energy.
Register for free to continue reading
Registration is a free and easy way to support our truly independent journalism
By registering, you will also enjoy limited access to Premium articles, exclusive newsletters, commenting, and virtual events with our leading journalists
Already have an account? sign in
Register for free to continue reading
Registration is a free and easy way to support our truly independent journalism
By registering, you will also enjoy limited access to Premium articles, exclusive newsletters, commenting, and virtual events with our leading journalists
Already have an account? sign in
Join our new commenting forum
Join thought-provoking conversations, follow other Independent readers and see their replies