Donald Trump disavows his alt-right and neo-Nazi supporters in meeting with New York Times
The US President-elect insisted the so-called 'alt-right' was 'not a group I want to energise. And if they are energised I want to look into it and find out why'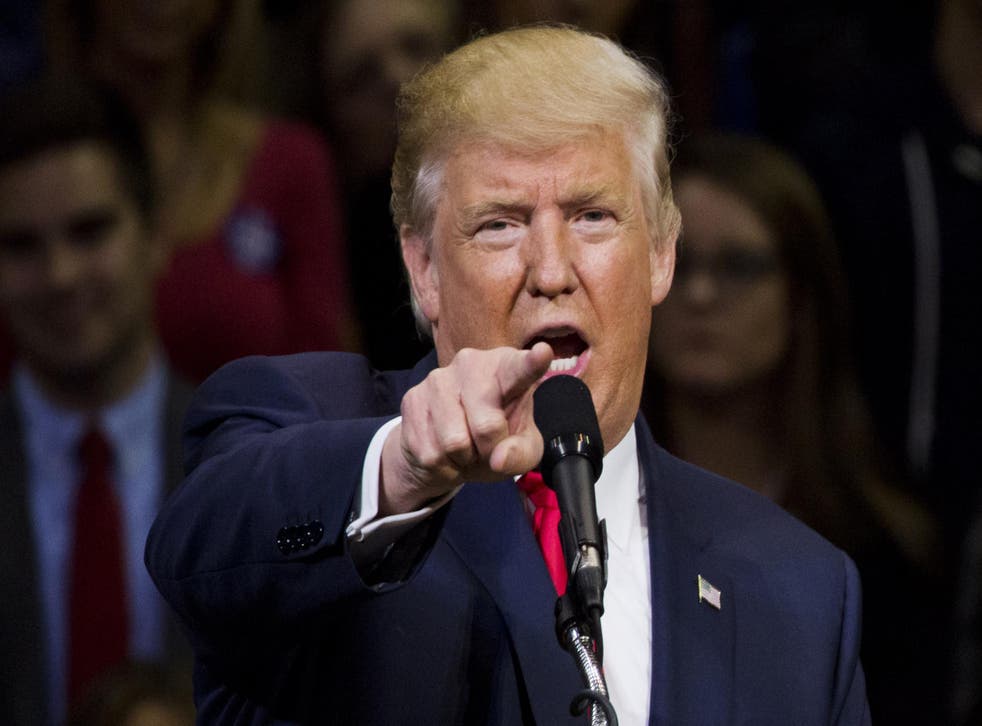 Donald Trump has disavowed white supremacists and neo-Nazis, after he was hailed as their champion at a recent gathering of the so-called "alt-right". In a meeting with the New York Times on Tuesday, the President-elect said "of course… I disavow and condemn them."
Of the far-right supporters who were emboldened by his divisive and racially charged presidential campaign, Mr Trump insisted, "It's not a group I want to energise. And if they are energised I want to look into it and find out why."
The businessman's remarks will do little to dispel the concerns raised by his appointment of Steve Bannon as his White House Chief Strategist. Mr Bannon, 62, the mastermind behind Breitbart News, has boasted that his online publication is a "platform for the alt-right".
Mr Trump defended Mr Bannon, who took charge of his triumphant presidential campaign in its final weeks, saying Breitbart is "just a publication" and adding: "If I thought he was a racist or alt-right… I wouldn't even think about hiring him."
At a conference of white supremacist groups in Washington DC on Saturday, leading "alt-right" figure Richard Spencer called for a 50-year freeze on immigration to the US. Several attendees reportedly raised their arms in a Nazi salute as Mr Spencer concluded his speech with the rallying cry, "Hail Trump, hail our people, hail victory!"
'Alt-right' movement founder urges Trump to freeze immigration for 50 years
Asked again at the New York Times meeting for his thoughts on the event, Mr Trump expressed surprise, saying "Boy, you are really into [this issue]". He then reiterated his disavowal.
Join our new commenting forum
Join thought-provoking conversations, follow other Independent readers and see their replies