Donald Trump dropped from RedState Gathering after suggesting Fox presenter Megyn Kelly was 'on her period'
Republican frontrunner's comment follows televised debate during which Kelly challenged him over disparaging statements he has made about women
Alexander Sehmer
Saturday 08 August 2015 17:04 Comments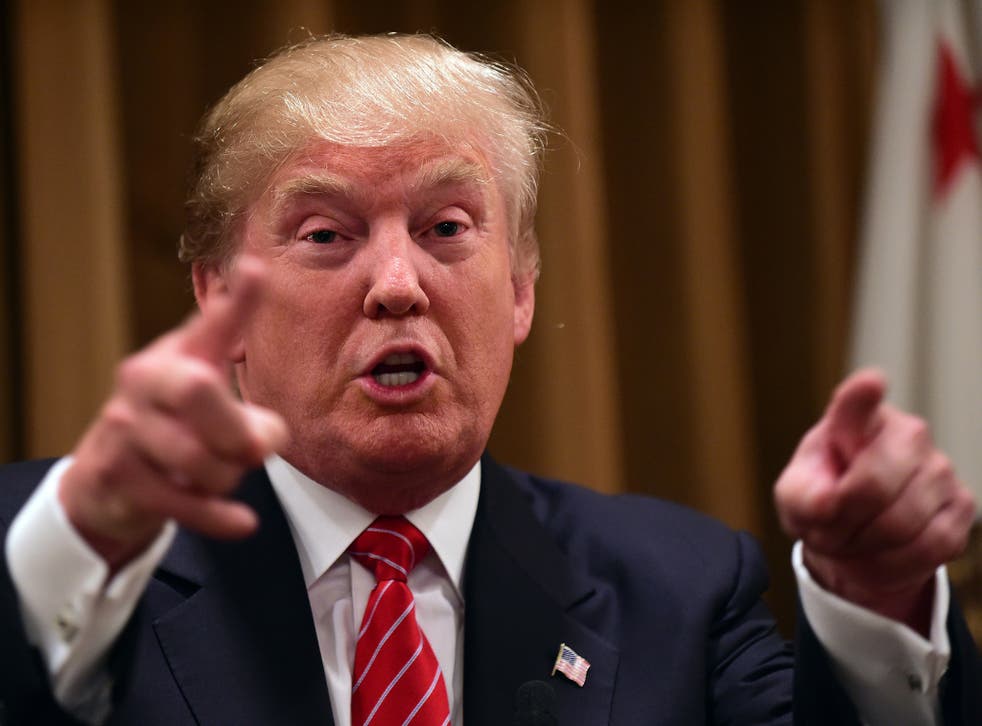 Donald Trump has been disinvited from a conservative conference over his "inappropriate" comments about Megyn Kelly, one of the moderators of the televised Republican presidential debate.
Trump's invite to RedState Gathering in Georgia was revoked, organiser Erick Erickson said, after the real estate mogul appeared to suggest to a CNN interviewer that Kelly, who had challenged him over his treatment of women, had been menstruating at the time.
Writing on the RedState website Erickson said: "It is unfortunate to have to disinvite him. But I just don't want someone on stage who gets a hostile question from a lady and his first inclination is to imply it was hormonal."
Trump has been clear he felt he was poorly treated by Kelly during Thursday's GOP debate, televised by Fox, telling CNN host Don Lemon: "You know, you could see there was blood coming out of her eyes, blood coming out of her wherever."
Following the rescinding of his invitation to the RedState debate, a statement from Trump's campaign said the Republican hopeful had in fact said "blood was coming out of her eyes and whatever".
The statement said Trump had meant "nose" and that "only a deviant would think anything else".
It added that Erickson, who has in the past made his own colourful remarks about establishment figures, was "a total loser" and that Trump felt it was "an honour to be uninvited" from the event.
Presidential prowess? Republican candidates in televised debate

Show all 10
During the GOP debate Kelly had questioned the Republican frontrunner about disparaging comments he has made in the past about women.
She noted that he had "called women you don't like fat pigs, dogs, slobs and disgusting animals".
Trump commented that he had only used such language when referring to Rosie O'Donnell, the US comedian.
Immediately following the debate Trump made his feelings about Kelly known on Twitter.
And appeared to call her a "bimbo":
Trump, who is currently eclipsing much of the Republican political debate in the US, derives some of his popularity from shunning politically correct language, but his comments have also alienated a number of his Republic peers.
Having rescinded Trump's invitation, RedState Gathering invited Kelly to attend in his place.
Register for free to continue reading
Registration is a free and easy way to support our truly independent journalism
By registering, you will also enjoy limited access to Premium articles, exclusive newsletters, commenting, and virtual events with our leading journalists
Already have an account? sign in
Join our new commenting forum
Join thought-provoking conversations, follow other Independent readers and see their replies