Trump donor 'kills himself' after revealing he tried to get Hillary Clinton's emails from Russian hackers
Note left for police reportedly insists 'no foul whatsoever' was involved in death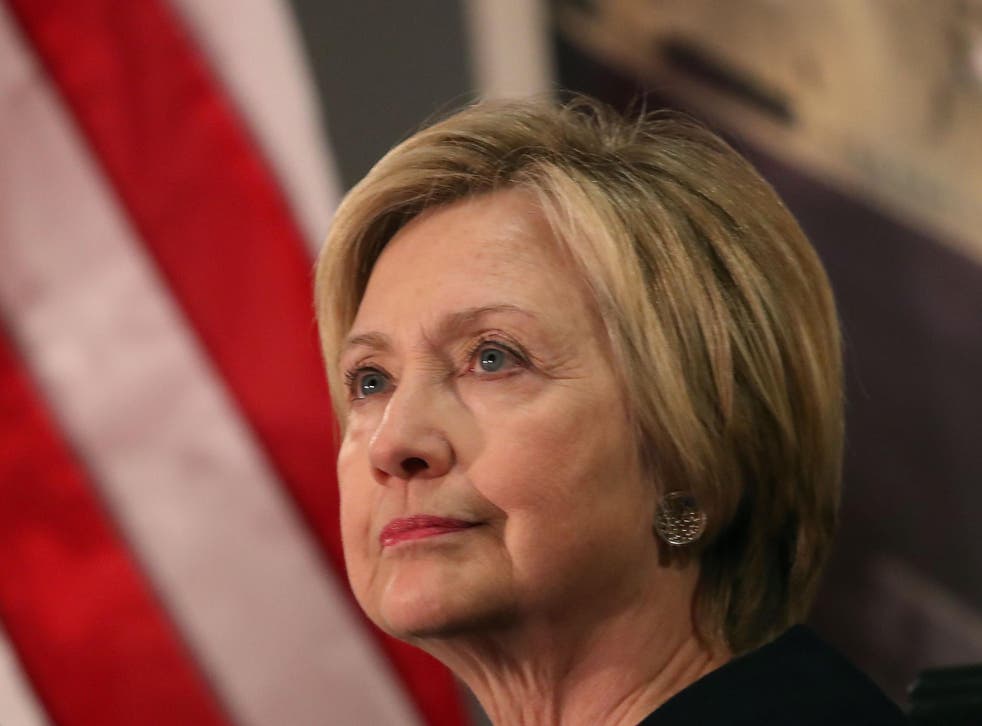 A Republican donor who died soon after telling a newspaper he tried to obtain Hillary Clinton's emails from Russian hackers during the 2016 presidential election killed himself, according to a report.
Peter W Smith, a former equity adviser, was found dead around ten days after telling the Wall Street Journal he tried to acquire emails missing from Ms Clinton's server.
Ms Clinton said she deleted some 30,000 online messages because they related to her personal life.
Donald Trump defends 'wonderful' son's meeting with Russian lawyer
But Mr Smith told the Journal he thought the emails were connected to her official duties. He said and his team had found five groups of hackers, two of them Russian, who claimed to hold the emails.
Mr Smith claimed his efforts were independent of Donald Trump's campaign. Yet he implied he was working with Lt Gen Michael Flynn, who served as the President's national security adviser until he was fired over his alleged contact with Russian officials.
A cache of emails from the Democratic National Committee were published online during the election campaign. US Intelligence agencies said Russia launched a cyber attack in July last year with the intent of helping Mr Trump's campaign.
According to death records from Olmsted County, Minnesota, Mr Smith killed himself in a hotel near the Mayo Clinic on 14 May, The Chicago Tribune reported.
Police found a note from the 81-year-old saying he was taking his own life because of bad health and an expiring life insurance policy, the newspaper said.
World news in pictures

Show all 50
In the note recovered by police, Smith reportedly apologised to authorities and said "NO FOUL PLAY WHATSOEVER" was involved in his death.
He reportedly said he he was taking his own life because of a "RECENT BAD TURN IN HEALTH SINCE JANUARY, 2017", adding that the timing related to life insurance of $5 million expiring.
Earlier this week two Democratic Party donors and a former party staff member launched an invasion of privacy lawsuit against Mr Trump's campaign and one of the President's advisers,
They are accusing them of conspiring in the release of hacked Democratic emails.
Associated Press contributed to this report
Register for free to continue reading
Registration is a free and easy way to support our truly independent journalism
By registering, you will also enjoy limited access to Premium articles, exclusive newsletters, commenting, and virtual events with our leading journalists
Already have an account? sign in
Register for free to continue reading
Registration is a free and easy way to support our truly independent journalism
By registering, you will also enjoy limited access to Premium articles, exclusive newsletters, commenting, and virtual events with our leading journalists
Already have an account? sign in
Join our new commenting forum
Join thought-provoking conversations, follow other Independent readers and see their replies