Head of MI6 used information from Trump dossier in first public speech
Warnings on cyberattacks show ex-spy's work is respected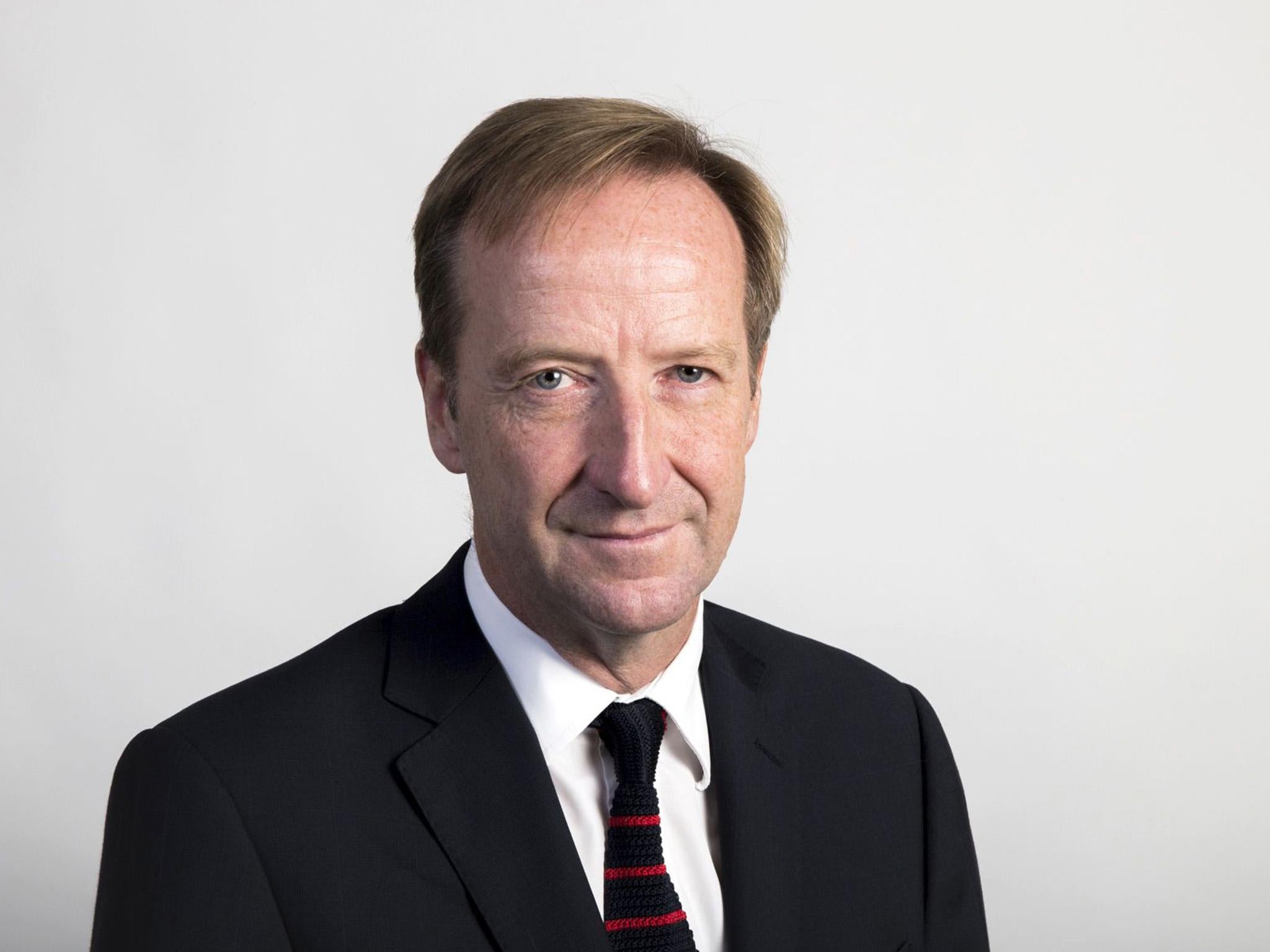 The head of MI6 used information obtained by former officer Christopher Steele in his Trump investigation, in a warning against Russian cyberattacks and attempts to subvert Western democracies, The Independent has learned.
Sir Alex Younger's briefing notes for his first public speech as head of the Secret Intelligence Service contained some of the material supplied by Mr Steele, according to security sources. Drawing on the alleged hacking carried out by Moscow in the US presidential campaign, he warned of the danger facing Britain and Western European allies, and especially to elections due to be held next year.
Security sources stress that MI6 had extensive information, British and international, on the Russian threat apart from that of Mr Steele. But they pointed out that he is held in high regard and the contribution he provided was valuable.
MI6 chief warns of 'unprecedented terror threat in UK'
In one of his recent tweets, Mr Trump described Mr Steele as a "failed spy". He also claimed in another tweet that "James Clapper [director of national intelligence] called me yesterday to denounce the false and fictitious report that was illegally circulated. Made up, phony facts. Too bad!"
Mr Steele had, in fact, a highly successful career in MI6, received a number of commendations and is highly regarded by both British and American intelligence agencies. Mr Clapper pointed out that what he had actually said was that the intelligence service "has not made any judgement that the information in this document is reliable".
The information Mr Steele, who had been hired by political opponents of Mr Trump, gave to MI6 was disseminated through the UK's intelligence agencies including GCHQ who provided assessment to their American counterparts, the National Security Agency (NSA). Last week, The New York Times cited "two people familiar with the conclusions" of the US report into the Kremlin's activities as being "among the first" to raise the alarm in the autumn of 2015 over the hacking of Democratic National Committee computer servers.
Security sources stress that the material Mr Steele had provided was very much "raw humint" (human intelligence) and that GCHQ had used its technological means to carry out its investigation. However, it enabled tracking of hackers outside Russia, in Eastern Europe, who may also have been used in the Kremlin's American operation.
Senior officials could not confirm media reports at the weekend that reassurance has been sought by London from the CIA that the identities of British agents in Russia will be protected in shared intelligence, with concerns about links between Mr Trump's team and Moscow. One official said that the understanding was that unauthorised people should not have access to such detail in anything classified which is passed on.
The threat of outside interference in coming elections in France, Germany and, possibly, Italy, has led to greater liaison between Western intelligence services in which, say officials, US agencies continue to play a full part.
There were two strands to the investigation carried out by Mr Steele – Mr Trump's alleged susceptibility to blackmail and a cyber operation carried out by the Russians which benefited Mr Trump and damaged Hillary Clinton's campaign. The intelligence agencies in the UK, it is believed, have focused on the cyber aspect of the dossier, rather than blackmail claims, because of the immediate threat it presents to this country.
In his December speech, at MI6's headquarters in London, Sir Alex scathingly criticised what he termed the brutality of the military offensive then being undertaken by the forces of President Bashar al-Assad and his Russian allies in Aleppo.
On cyber warfare and associated subversion, he said: "The connectivity that is at the heart of globalisation can be exploited by states with hostile intent to further their aims deniably. They do this through means as varied as cyberattacks, propaganda, or subversion of democratic process.
Trump and Putin passionately kiss in street mural
Show all 14
"Our job is to give the Government the information advantage: to shine a light on those activities and help our country and our allies. The risks are profound and represent a fundamental threat to sovereignty: they should be a concern to all those who share democratic values".
Mr Steele and a Washington based company, Fusion GS, were initially hired by Republican opponents of Mr Trump and, after he won the Republican nomination, the Democrats. After Mr Trump's surprise election win their services were no longer required by the Democrats. However, Mr Steele and, it is believed, one of his American colleagues, continued to work without pay because they felt that what they were uncovering should see the light of day. Mr Steele passed on what he had found to the FBI and MI6 because he believed such material was a matter of national security for both countries.
Join our commenting forum
Join thought-provoking conversations, follow other Independent readers and see their replies