Donald Trump administration's restriction on electronic devices on flights 'a Muslim ban by 1,000 cuts'
Rule constitutes 'unnecessary overreach' targeting Islam, says official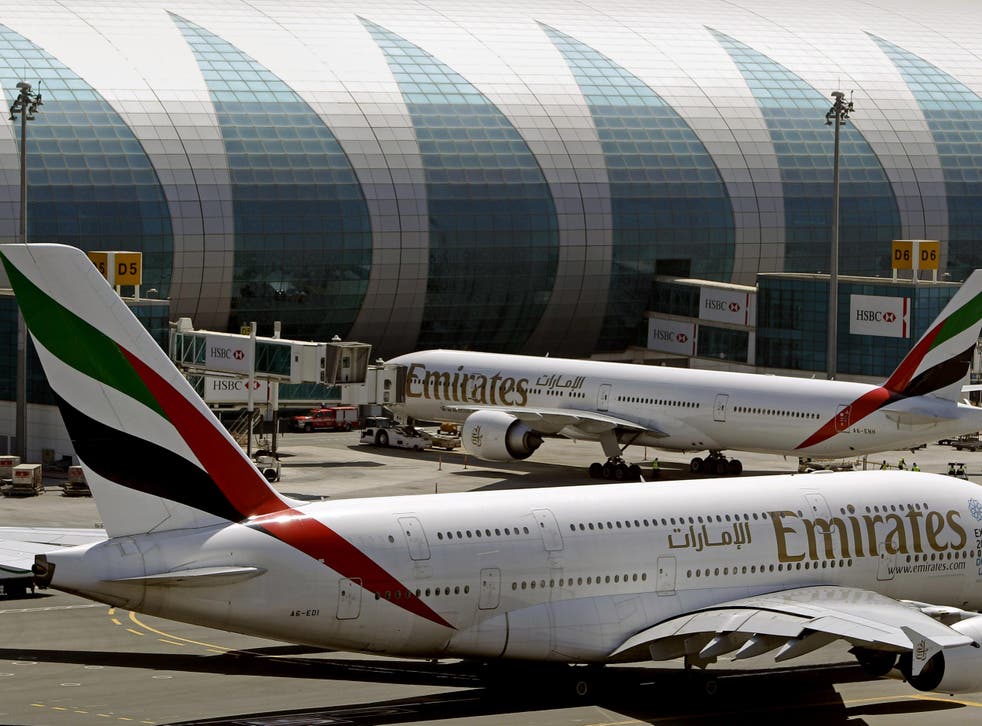 A ban on passengers from eight Middle Eastern and North African countries carrying electronics on flights to the US has been described as a "Muslim ban by 1,000 cuts" by a former aviation security official.
The rule, brought in by Donald Trump's administration, would stop passengers bringing laptops, iPads and cameras in carry-on luggage and is thought to affect at least nine airlines.
No American carriers are impacted by the ban, which involves any device larger than a mobile phone.
Donald Trump's in-flight electronics ban explained
"The threat of attempts to disguise explosives within laptops and other large electronic devices carried through the last point of departure airports bound for the United States is not new," a former administration official who was familiar with aviation security procedures told BuzzFeed News.
"What appears to be new is this latest overreaction — it appears to be a Muslim ban by a thousand cuts."
The former official, who wished to remain anonymous, said the US had been training airport security across the Middle East on searching for explosives for as long as two years. He added that the rule constituted "unnecessary overreach" and appeared to target a group rather than address specific security concerns.
Mr Trump's controversial travel ban, which bars people from six Muslim-majority nations entering the country, has run into stiff opposition since it was first announced in January.
Two federal judges have placed restraining orders on the second version of the directive, which has been branded a "legal disaster" by its critics.
The electronics restriction – which is expected to be announced on Tuesday – is thought to apply to nonstop flights to American from 10 airports in eight countries. Saudi Arabia, Jordan, Egypt and the United Arab Emirates are all believed to be affected.
The reason for the ban was not immediately clear and US security services would not comment on the matter.
A US government official, who wanted to remain anonymous because the matter related to security secrets, told the Associated Press that such a ban had been considered for several weeks.
Homeland Security Secretary John Kelly called politicians over the weekend to brief them on aviation security issues he claimed had prompted the impending electronics ban, according a congressional aide who was briefed on the discussion. The aide was not authorised to speak publicly about the issue and also declined to be publicly identified.
The announcement came shortly before Wednesday's meeting of the US-led coalition against Isis in Washington. Several senior Arab officials were expected to attend the State Department gathering. It was unclear whether their travel plans were related to any increased worry about security threats.
Brian Jenkins, an aviation-security expert at global policy think tank Rand Corp, said the nature of the security measure suggested that it was driven by intelligence of a possible attack. He added that there could be concern about inadequate passenger screening or even conspiracies involving insiders — airport or airline employees — in some countries.
Activists protest Donald Trump's proposed Muslim ban

Show all 11
Another aviation-security expert, professor Jeffrey Price of Metropolitan State University of Denver, said there were disadvantages to having everyone put their electronics in checked baggage.
Thefts from baggage would increase, as when the UK tried a similar ban in 2006, he said, and some laptops have batteries that can catch fire — an event easier to detect in the cabin than in the cargo hold.
Most major airports in the United States have a computer tomography or CT scanner for checked baggage, which creates a detailed picture of a bag's contents.
They can warn an operator of potentially dangerous material, and may provide better security than the X-ray machines used to screen passengers and their carry-on bags.
Associated Press contributed to this report
Register for free to continue reading
Registration is a free and easy way to support our truly independent journalism
By registering, you will also enjoy limited access to Premium articles, exclusive newsletters, commenting, and virtual events with our leading journalists
Already have an account? sign in
Register for free to continue reading
Registration is a free and easy way to support our truly independent journalism
By registering, you will also enjoy limited access to Premium articles, exclusive newsletters, commenting, and virtual events with our leading journalists
Already have an account? sign in
Join our new commenting forum
Join thought-provoking conversations, follow other Independent readers and see their replies