Donald Trump's former adviser calls for overhaul of Endangered Species Act as environmentalists' fears grow
Campaigners say the 1973 act has helped prevent hundreds of species from dying out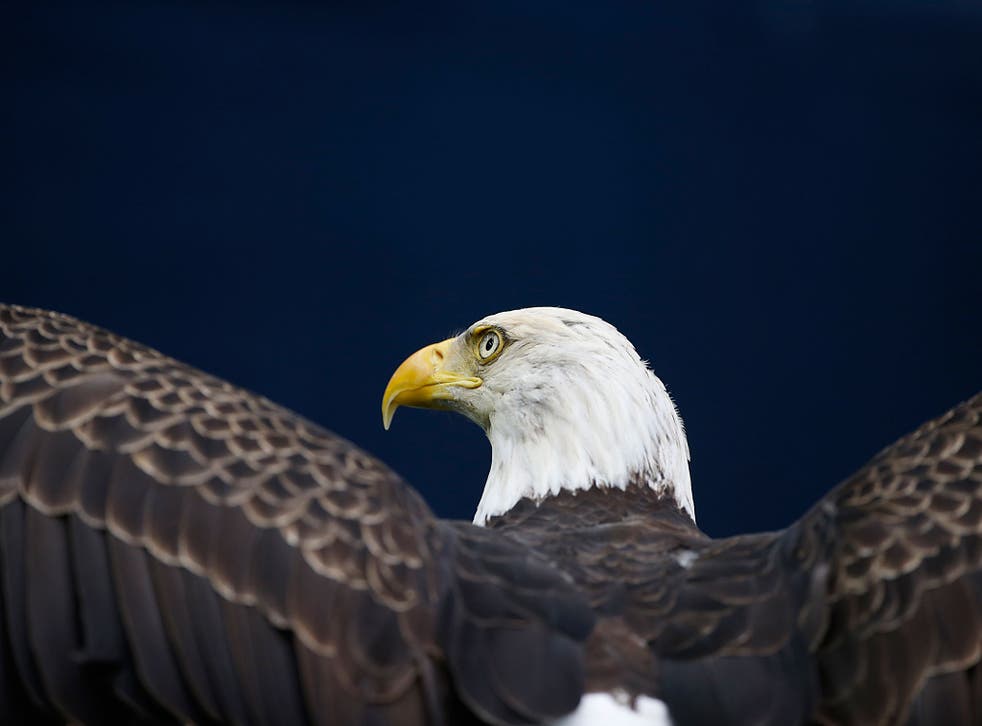 A senior member of Donald Trump's now-defunct transition team has called for the US Endangered Species Act to be drastically watered down, claiming it doesn't actually protect wildlife.
Myron Ebell, who led a team tasked by the Republican billionaire with drafting an action plan to overhaul the Environmental Protection Agency (EPA), said the legislation was being used as a "political weapon" and many of its policies should be scrapped.
Campaigners say the 1973 act, brought in primarily to save the bald eagle from extinction, has helped prevent hundreds of species from dying out.
They include American crocodiles, black-footed ferrets and whooping cranes.
Critically endangered species

Show all 10
Bald eagle numbers have also now recovered and the bird of prey has been removed from the list.
But Republicans, who control the Congress, have threatened to roll back the act, and Mr Ebell's comments will compound fears that the US President could act swiftly to repeal the law.
Speaking in London on Monday, Mr Ebell said: "The endangered species act doesn't do much for protecting endangered wildlife, but it does a huge amount to control private property land use, and it is enforced very selectively, so that some landowners are not affected but people with exactly the same habitat, their use is limited or eliminated.
"It is a political weapon and I am very interested in reforming, and I don't know if we will see that any time in the next decade, but I hope so."
While Mr Ebell has never met the President, he was appointed to a senior post in his transition team last year and served under Mr Trump until his inauguration on 20 January.
Reforms could include making it more difficult to add new species – such as the Pacific walrus and North American wolverine - to the list.
Collette Adkins, a lawyer and biologist at the Minneapolis Center for Biological Diversity, who helped put the grey wolf on the endangered list, said: "Wolves have made great progress toward recovery - that's because the Endangered Species Act works."
"But when those federal protections were removed, the states showed they were dead set on killing their wolves. And that they can't be trusted with wolf management," she told MPR News.
Jamie Rappaport Clark, president of the Defenders of Wildlife group and a former Fish and Wildlife Service director under Bill Clinton's administration, is also an advocate of the environmental legislation.
He told the Washington Post: "The political line-up is as unfavourable to the Endangered Species Act as I can remember.
"Any species that gets in the way of a congressional initiative or some kind of development will be clearly at risk."
Register for free to continue reading
Registration is a free and easy way to support our truly independent journalism
By registering, you will also enjoy limited access to Premium articles, exclusive newsletters, commenting, and virtual events with our leading journalists
Already have an account? sign in
Register for free to continue reading
Registration is a free and easy way to support our truly independent journalism
By registering, you will also enjoy limited access to Premium articles, exclusive newsletters, commenting, and virtual events with our leading journalists
Already have an account? sign in
Join our new commenting forum
Join thought-provoking conversations, follow other Independent readers and see their replies